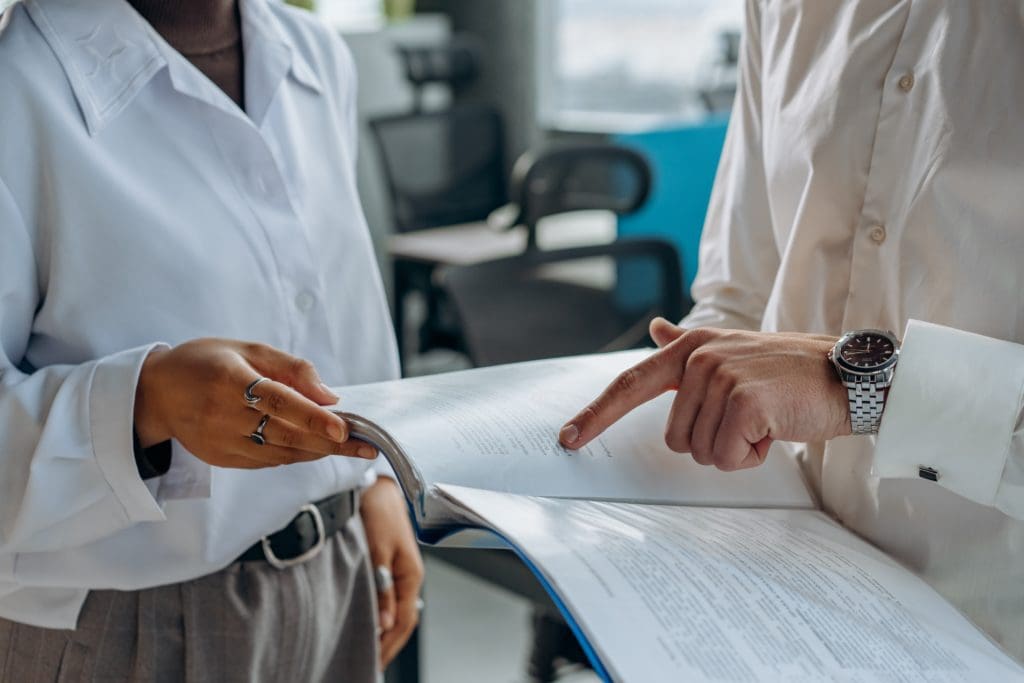 Prepare to be amazed! May is not just any ordinary month - it's National Home Remodeling Month, the time of year when the National Association of Home Builders officially recognizes the tremendous value of home improvement projects. Springtime comes with spring cleanings and home improvement projects, but can also be a good time to consider updating your estate planning documents.
If you need to make small updates to your estate planning documents, such as changing the names of beneficiaries or decision makers, you may wonder whether you can take care of these changes on your own or if you should seek the assistance of a professional. Here are some things to consider before choosing which option is best for you:
If Your Name Changes
If you've changed your name due to marriage and/or your own personal preference, and your estate planning documents don't need to be changed, you may only need to keep copies of any legal paperwork reflecting the name change. Keep copies of these documents together with your estate planning documents. If you've remarried and want to change your name in your estate planning information, or if a trust you established has your old name in the title, it's best to consult an industry professional, such as an attorney, to ensure that the name change is properly handled.
If a Beneficiary's Name Changes
Wondering what you should do if your beneficiary's name changes? Whether it is due to marriage and/or personal preference, staying on top of this information can save you from running into issues later down the road. While updating your estate planning documents is not necessarily critical, it may be necessary for your beneficiary to prove their identity with a court order, marriage certificate, or birth certificate. It is important to avoid making changes directly on your estate planning documents, such as crossing out a name and writing in a new one. This has resulted in confusion and has even prompted litigation in the past. Courts have had to weigh in on these types of edits to estate planning documents to determine their validity and intent. Even though it may seem harmless, unforeseen consequences can often arise when attempting to edit legal documents yourself.
Adding or Removing a Beneficiary
When events occur such as the birth of a child or the passing of a beneficiary, you may wonder if you need to update your estate planning documents. The answer is that it depends on the language in your documents. Some estate planning documents are drafted to anticipate future additions or removals of beneficiaries by name. It is highly important to seek legal advice before making any changes to your estate planning documents, as serious legal consequences can result from attempting to do so on your own.
Making changes without legal advice could result in unintentionally cutting off people from receiving an inheritance or having your property go to those who never intended to benefit. For instance, adding a spouse's name to the list of children in your estate planning documents could lead to unintended consequences if the spouse remarries after the child's death. The former in-law could become a beneficiary of the family trust and have certain rights regarding the trust's administration, including the right to demand a copy of the trust documents and any financial accountancy. Once that share is paid out, the former in-law might use it in a way that it was not originally intended for, causing negative consequences from an innocent and well-meaning attempt to provide for an in-law.
Appointing New Trusted Decision Makers
In some cases, you may want to appoint new individuals to make important decisions about your property if you become incapacitated or pass away. However, it's important to understand that certain legal documents cannot be amended easily. While it may be tempting to simply cross off the names of the people you want to remove and add new preferred decision-makers, this can actually void the document under certain circumstances.
If you need to make such important changes, it's best to have the documents redrafted and executed with the same formalities used in the original documents, ensuring that you follow the applicable state law. For instance, your state may require multiple unrelated witnesses to the signing of a modified will, even if the change you're making is a one-sentence amendment. The same is true for a codicil, which is an amendment to your will. Other legal documents, such as a power of attorney, a trust amendment, or restatement, may also require similar formalities, such as having your signature notarized.
Modifying Distribution Provisions
There may be times when you consider altering the distribution provisions of your will or trust by changing the percentage/fraction shares of your estate. It is important to note that this modification should be avoided when attempting to make such changes on your own. It is always advisable to consult an attorney if you wish to modify the distribution provisions of your will or trust. You must consider this amendment very carefully and execute it with strict documentation. Such a change to your estate planning documents carries the risk that a beneficiary who receives less under the amendment may challenge it and use any argument available to invalidate the changes. An experienced estate planning attorney will know the necessary steps to take to ensure that your legal documents will be honored by your beneficiaries and the courts after you pass away.
As you have seen, remodeling your estate plan without the help of a trained and experienced attorney can lead to many potential issues. When handled properly, these changes don't have to be expensive. Your attorney can quickly and inexpensively fix some of these small issues by drafting an amendment to your estate planning documents. Other changes may require more work because the issues are considerably more complex than you first realized. In either case, with a legal professional guiding you through the process, you can be confident that you will not be leaving your loved ones with a legal mess to sort out after you are gone.
If you are uncertain about whether you need an attorney to help you modify your estate plan, we encourage you to contact us. We are happy to consult with you and help you determine what changes, if any, you may need to make.
Ladies, You Need a Plan
Back in 1987, Congress recognized March as Women's History Month to celebrate the incredible contributions of women in American history across various fields. From building a strong and prosperous nation to being the backbone of their families, women have been unstoppable. Yet, in the midst of caring for others, women often neglect their own financial and estate planning. It's high time for women to prioritize themselves by crafting a solid plan that caters to their future needs, which may differ from those of their male counterparts and dependents.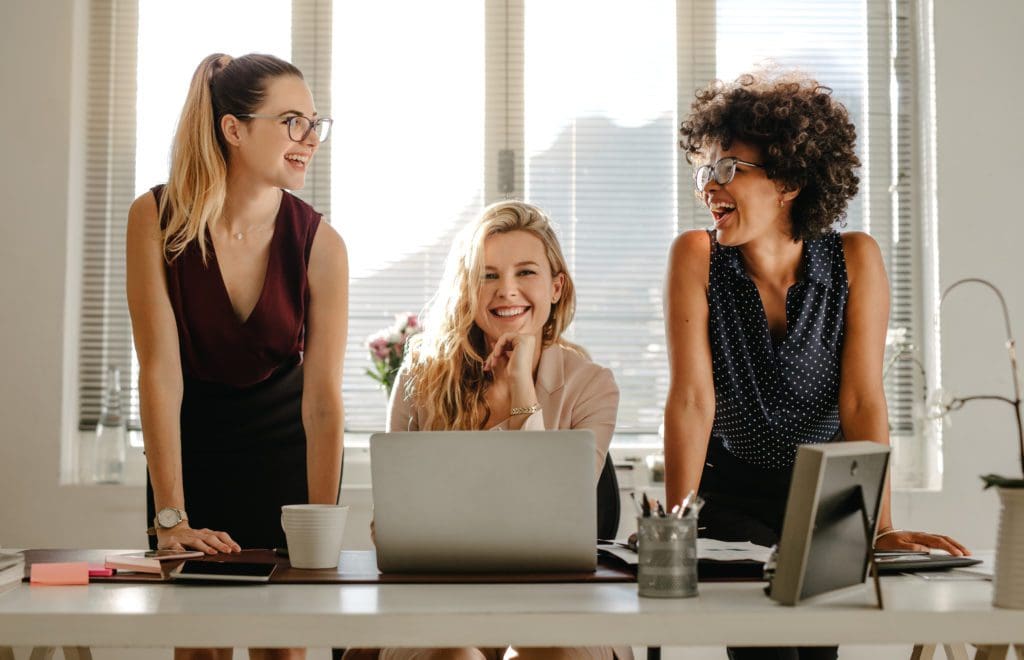 Planning Considerations for Women
Longer life expectancies. According to Social Security Administration data, in 2021, women had an average life expectancy of 79.5 years compared to 74.2 years for men. As a result, it is important for women to create an estate plan that accounts for additional years of living expenses during retirement, healthcare costs, and possibly long-term care costs. As women age, there may be a greater possibility that they could become incapacitated and need someone to act on their behalf to make financial and healthcare decisions. Documents such as financial and healthcare powers of attorney and living wills authorize a person they trust to make decisions or take action for them if they are not able to act for themselves. Some women may not only own their own assets but also inherit wealth from both their parents and a spouse who dies before them, and if so, they need a financial and estate plan to optimally preserve and transfer this wealth. Because women may outlive their spouses, they also may be responsible for administering their spouse's estate or become the sole surviving trustee of a joint trust. These duties may be difficult for a woman who is experiencing health issues that often occur at an advanced age, and this possibility should be addressed in their estate planning. For example, a woman concerned that she will be unable to handle administering her trust at an advanced age can name a co-trustee or successor trustee to administer it if she is no longer able to do so.
Lower earnings. According to U.S. Census Bureau data, women continue to earn less than men, and the pay gap widens as they age. In addition, because some women have shorter employment histories due to time off to raise children or care for aging parents, they may have less saved for retirement. As a result, it is important for them to take steps to protect their money and property from lawsuits or creditors' claims. For example, a woman could transfer her money and property to an irrevocable trust. Because she is no longer the legal owner of the property, a creditor cannot reach it to satisfy claims against her so long as the trust is properly drafted to include appropriate distribution standards and administrative and other provisions. The woman may be a discretionary beneficiary of the trust, and the trustee may distribute the funds she needs for living expenses. Additionally, because they have less money and property during their retirement, women need to have a solid plan in place to make sure that they are able to financially provide for their loved ones upon their death and that unnecessary costs and expenses are minimized to the extent possible.
Care for loved ones. Many women are caregivers for minor children, adult children with special needs, or aging parents. As a result, they are often concerned about who will care for their loved ones if they are no longer able to do so. If a spouse or sibling is not available to provide care, they need to make sure that another family member or trusted individual can be the caregiver (sometimes called a guardian of the person) for their loved one. The same individual—or someone else—can serve as the guardian of the loved one's estate (sometimes called a conservator or guardian of the estate) to manage the inheritance for their benefit. In the case of a child with special needs, if no family member is able to take on the responsibility of their care, a group home or assisted living facility may be the best choice. A special needs trust may need to be established to ensure that funds are available for the child's care but do not decrease the amount of government benefits they are eligible to receive.
Anderson, Dorn & Rader Can Help You Plan Ahead!
You have accomplished a lot in your life! Celebrate your accomplishments and contributions during Women's History Month by contacting us to set up an appointment to create an estate plan that provides for your own future needs and those of the people you love. You deserve the peace of mind that comes with knowing your future is secure.
Many Northern Nevadans know the dangers that come along with this time of year. A 2019 statistic showed that 17% of all accidents happen during winter conditions, highlighting an increased chance for individuals to experience an accident due to extreme weather changes. Ultimately, no matter how long you've lived in the region, less sunlight, alongside rain, snow, and black ice creates challenges for anyone driving on the road. While no one ever thinks they will fall victim to an accident, knowing what to do after a fender bender is crucial to ensuring a headache-free experience.

What To Do After A Car Accident
Following these guidelines can help you document the incident calmly and efficiently.
First, check that you and all passengers in your vehicle are okay. If there seem to be any injuries, call 911 right away. You can report the accident and injuries during this time to ensure the proper first responders are sent. If for any reason, you do not have access to a phone, be sure to immediately ask any stopped witnesses or civilians to call for help.
If no one is injured and you are not at risk of further danger, move all vehicles involved to a safe location. Once you are removed from further danger, exchange driver's licenses, contacts, and insurance information with every party involved.
Afterward, it is a good idea to contact your local authorities if no injuries have been previously reported. No parties involved should leave until the officer shows up so that the accident can be properly evaluated. While waiting, feel free to take pictures of damages caused to all vehicles involved. The police report will help each insurance company determine who is at fault for the accident and any other injuries that may arise in the future.
Finally, contact your insurance company as soon as possible. If you are in a safe place, you can contact your insurance company immediately after the accident. They offer guidance during this stressful time and can ensure that you don't miss any steps that would have significant consequences regarding liability.
While many people believe there is no reason to immediately report minor accidents, following these steps avoids unnecessary complications and significant penalties down the road.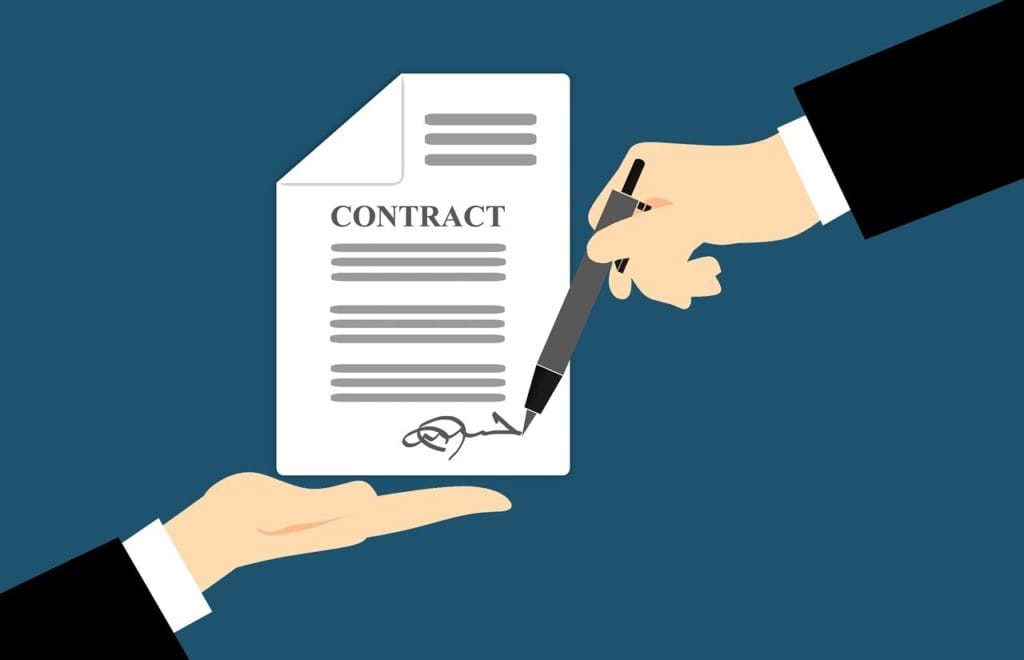 How Car Accidents Can Impact Your Estate Planning
Healthcare decision-making.
If an accident occurs making you unable to speak or communicate decisions clearly, you will need to have someone talk to medical professionals on your behalf. This should be a previously planned and trusted individual who would be deemed your medical power of attorney. This person will arrange treatment with doctors until you regain consciousness, so it's crucial you've assigned this power to someone. Your medical power of attorney will expedite medical treatment in the case of an emergency. Furthermore, your medical power of attorney should know where to obtain a copy of this documentation to help expedite treatment.
Adequate insurance coverage.
Opting for minimum coverage can be detrimental to your savings and property in the event of a serious lawsuit. You and your car must be fully covered to prevent this from happening. Plus, you should speak to your insurance broker to find out if umbrella insurance makes sense for you. Umbrella insurance is a low-cost way to gain extra liability coverage and protect yourself from damages that may exceed the limits of your car insurance. Umbrella insurance ensures you have access to a bigger pool of money in the event of a car crash lawsuit against you, protecting your savings and future prosperity.
Be Careful of Fraudulent Transfers.
After a car accident with significant property damages and medical injuries, it may feel necessary to protect your assets from excessive lawsuit demands. You may attempt to do this by transferring funds to friends and family, but be careful because this is against the law in some states. These transfers used to protect assets won't be ignored by the courts. If considered fraudulent, court judges have the full right and power to reverse transfers. This means that these assets can be obtained by the party in the event of a successful lawsuit against you even after being gifted to a friend or family member.
Revocable Trusts Do Not Protect Your Property from Lawsuits
Revocable trusts are used to protect your assets and trust from creditors and lawsuits after your death. Unfortunately, while some people believe that these trusts protect their assets during their life, this is a misconception and not their design. These trusts fail to completely protect your assets because you have complete control of all assets placed in a revocable trust. Your ability to control these trusts means a judge can order you to revoke the trust to pay creditors and lawsuit judgments.

Contact AD&R Now to Protect Your Estates
However, with the guidance of an experienced asset protection and estate planning attorney, you can use properly designed strategies to enhance protection for your assets and property. That means taking the time to sit down with an experienced attorney well before an accident occurs offers you the best chance to maximize asset protection for your estates.
SPEAK WITH AN ESTATE PLANNING ATTORNEY
Contact us today to see how AD&R can provide you with the finest legacy and wealth planning advice Northern Nevada has to offer. We help get you the proper insurance and design estate planning to help you overcome unexpected lawsuits after an accident. Give us a call today so that we can help prepare you for the perils winter might bring. 
 To date, twenty-four states have enacted or introduced model legislation referred to as the Uniform Voidable Transactions Act (Formerly Uniform Fraudulent Transfer Act). The full text is available on the website of the Uniform Law Commission at https://www.uniformlaws.org/committees/community-home?CommunityKey=64ee1ccc-a3ae-4a5e-a18f-a5ba8206bf49.
Trust Funding: Is Everything Titled Correctly?
You've had your trust documents drafted and signed, now you assume your estate plan is in place and no further action is required. Unfortunately, this is not all that needs to be done to ensure your estate plan is effective. For any trust to have actual value, it needs to be funded. 
The process of funding your trust is essential to leave property, cash, and other assets to your beneficiaries. Learn more about trust funding and proper titling below. 
How to Fund Your Trust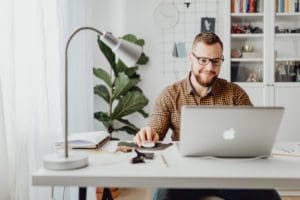 Funding is the process of moving assets, such as money and property into the appropriate trust. To fully understand funding, imagine your trust as an empty bucket. The bucket by itself doesn't offer much usefulness, but once you fill the bucket up, it has a purpose. Trusts function similarly in that they are only useful when they have money or property in them. 
The funding process involves retitling your assets in the name of your trust. Bank accounts, property, and any other assets will need to be titled in the trust's name in order for them to be included in that trust, otherwise, it will remain empty. This can be done in one of two ways: 
Transfer ownership of your accounts and property from you (individually) to yourself as a trustee of your trust. 

Designate beneficiaries and name the trust as a beneficiary on other types of property such as life insurance.
By doing this, your trust can be easily handed over to a successor trustee to manage in the event of your incapacitation - without the need for court intervention. Your successor trustee will have the right and responsibility to use the assets placed in the trust for you and your beneficiaries while you are unable to manage those things on your own. Fortunately, fully funded living trusts are exempt from the probate process, which provides a superior method of managing the trust for streamlined asset distribution and much more. 
To properly fund your trust, you'll need to work with the financial organizations you bank with to transfer ownership of your accounts into the trust's name. Any real property you own will also need to be transferred into the trust's name which may require a new deed to be signed with the correct information. Take a look at some of the common types of property that can be included or funded in your trust:
Cash Accounts (Checking & Savings)
Accounts including checking, savings, money market, and certificate of deposit (CD) should all be regularly funded to your trust. To do this, you'll need to work with the bank or credit union in which you have accounts to retitle them into your trust's name. Commonly, you will be required to provide a certificate of trust that contains information the financial institution will need to complete the transfer. Just be sure that there are no early withdrawal penalties for retitling your CD accounts. 
Real Estate and Real Property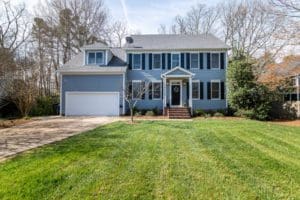 Real estate may refer to your personal residence or another property (commercial, residential, or industrial) owned by you. Real property refers to the interests associated with property such as mineral or timber rights. Both types of property will require the help of an estate planning attorney to prepare the appropriate documents and ensure the property deeds are signed and sealed specifically for your trust. 
Investments
Investment accounts will also need to be transferred into your trust's name which can be accomplished through your financial advisor or broker of a custodial account. To do this, a certificate of trust is often necessary for proper retitling of your investments.  
Personal Items
Personal effects may include items such as jewelry, furniture, clothing, photos, artwork, collections, tools, vehicles, and more. You can easily move these items into your trust by signing an assignment of personal property.
Life Insurance
In regards to your life insurance, it's best to name your trust as the primary beneficiary of the policy so that the trust has authority over the earnings garnered from said policy. It is then customary to name loved ones or other special persons such as a spouse, partner, or child as secondary beneficiaries. Most insurance companies have processes in place that allow these changes to be made easily. To change the primary beneficiary on your life insurance policy, contact your insurance agent to get the proper beneficiary designation forms filled out and filed.  
Retirement Assets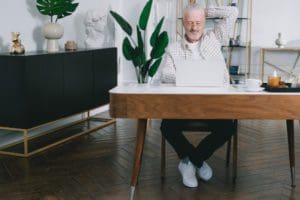 Retirement assets may include individual retirement accounts (IRAs) and 401k plans. Typically, it is not recommended to transfer ownership of these accounts to your trust due to the serious tax implications they pose for the plan's owner. Before you assign your trust as the primary beneficiary on your retirement accounts, it's crucial that you understand the potential tax consequences associated with this plan of action. Fortunately, your estate planning attorney can help you assess these risks and make the most appropriate decision for you. 
Other Assets to Consider
The most common types of property are listed above, but these aren't the only assets that you may want to be funded into your trust. To ensure that your legacy goes to the appropriate beneficiaries, and to avoid probate, it's important to include all of your assets in your trust. Some of the other types of property that should be funded into your trust include:
mortgages, loans, promissory notes, or other receivables

business interests such as partnerships, LLCs, or small business stock

royalties from books and art 

trademarks and copyrights

digital assets such as income streams from online content 

health savings accounts (HSA)
Trust Funding with Reputable Estate Planning Attorneys AD&R
Your estate plans matter more than you may think. While many people assume they don't have adequate assets to warrant the need for a living trust or other types of estate plans, this isn't the case. Reputable estate planning attorneys can help you develop an effective estate plan that safeguards your assets and ensures your legacy for generations to come. 
Connect with Anderson, Dorn & Rader today to have your trust documents drafted and titled, and your trusts properly funded. We'll help you retitle your accounts and ensure correct ownership of your property for an effective estate plan.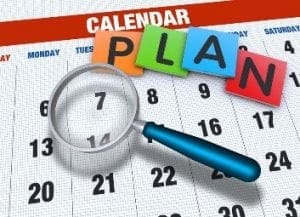 In the event of your incapacity, it's crucial that you begin estate planning to set processes and prepare documents such as a last will and testament or revocable living trust to safeguard your assets. Congress determined that due to the importance and benefits estate planning has for Americans and their families, it was necessary to bring awareness to the cause. Thus, since 2008, the third week of October has been recognized as National Estate Planning Awareness Week. While the onset of COVID-19 did encourage a majority of us to begin thinking about the future, many American families are still severely lacking an effective estate plan with just one-third of adults in the U.S. having documented wills or trusts. If you assume that estate planning isn't for you because you haven't acquired mass wealth or several large assets, you'd be mistaken. 
The Importance of Having an Estate Plan
Estate planning is simply a way to protect your assets and your loved ones by creating legally valid documents that address a variety of concerns. These concerns often include ensuring that your money and property are protected, plans are in place in the event you become ill, and your assets are managed according to your wishes. 
Beginning the Estate Planning Process
To begin the estate planning process, several considerations need to be made. Some of the things that will require your attention are whether or not you have a will or trust, your plans for powers of attorney, insurance coverage, and your existing accounts. Below, we will discuss these considerations more in-depth:
Last Will and Testament and Revocable Living Trusts - Do you have a

last will and testament or a revocable living trust

? Without these documents, the state takes over the task of distributing your assets, which may not reflect your wishes. Rather than choosing who will inherit what from your property, someone will be appointed by the court, instead of a trusted person of your choosing, who will be in charge of handling your affairs. This may involve caring for any children or pets, etc. Directly laying out your desired actions in a will or trust ensures your loved ones are well taken care of in the event of your passing or incapacitation.

Powers of Attorney - In the event that you become incapable of handling your own affairs, you may require powers of attorney to handle things like managing your finances or making medical decisions for you. A

financial power of attorney

designates an individual to make financial and property decisions on your behalf. This may include opening a new bank account, signing a deed, or getting your mail. A

medical power of attorney

designates a person you trust to make medical decisions for you when you are unable to speak for yourself.

Advance Healthcare Directive - An

advance healthcare directive

, also called a living will, should be set up to memorialize your wishes concerning your end-of-life care. This document specifies the actions that you would like taken regarding your health if you become unable to make those decisions for yourself. 

Insurance - If you have

insurance

coverage, it's important for your family to have the information needed to file medical claims in the case that you become incapacitated. This is also a good time to assess your level of insurance coverage and make necessary changes to your policy. 

Existing Accounts - Managing your accounts and property while you are unable to is a top priority in estate planning. To properly do so, you should compile a list of all your existing accounts and only share this information only with trusted family members or other loved ones. This list should include at least the following information:

bank and investment accounts 

titles to vehicles and homes

credit card accounts or loans

digital accounts and passwords

Social Security card, passport, and birth certificate 

List Professionals You Work With - Lastly, it's crucial that you also create a

list of legal, financial, and medical professionals

who have and continue to perform services for you. The list should include their contact information and

HIPAA authorizations

should be put in place with medical professionals to ensure that your loved ones can obtain needed information.
Encourage Your Loved Ones to Begin Estate Planning
National Estate Planning Awareness Week is a great opportunity to get your own estate plan in place, but be sure to also reach out to your loved ones to ensure their future estate plans as well. Estate planning is often a difficult topic to broach because it brings the unpleasant topics of aging and death to the forefront of our minds. Here are a few tips to help you start the conversation:
Be sensitive to your loved ones' feelings.

The topics that need to be addressed when discussing legacy or estate planning can be overwhelming, scary, and difficult to talk about. It's important to confront loved ones about their estate plans with compassion and ease. Consider their feelings during this time and use soft language to get your point across. Estate planning is important, so focus on the positive aspects of setting up a will or trust such as the protection it will provide their loved ones when they're no longer here. 

Involve others in the conversation.

When it comes time to bring up a loved one's estate plans, it's best to have multiple people who love and care about the person be present. This can help prevent any misinformation from spreading and ensures no single person has sole control over the decisions made. Remember to emphasize the importance of a will or trust and how they work to see that your wishes are followed through.  

Consult an estate planning attorney.

Your family's financial future is dependent upon proper planning with a knowledgeable estate attorney. With purposeful planning, you can safeguard your wealth and legacy so that it may be passed on to future generations.
Contact Anderson, Dorn & Rader, LTD. Estate Planning Attorneys
Our estate planning and trust company in Reno, NV has been serving families and businesses throughout northern Nevada for over 25 years. As experienced estate attorneys, we are dedicated to providing you with the most current estate planning information and strategies to ensure your legacy for future generations. We're able to prepare last will and testaments, revocable trusts, healthcare directives, and act as power of attorney in the case of your incapacitation. Contact us today to learn more about estate planning or sign up for one of our estate planning workshops.  
 Attend Our ESTATE PLANNING Workshops
In the attempt to progress towards a modern US tax system, the Biden administration has proposed a number of changes to the current tax code. According to a publication released by the U.S. Treasury early this year, they hope to push these changes through Congress which is necessary to gain approval for the amendments. It's true that many Americans are divided on the best methods for stimulating the US economy, however, one fact remains undoubtable - careful estate and tax planning is crucial for the wealth and financial security of American families. 
The Greenbook, a publication that provides information regarding the Administration's revenue proposals, details the proposed changes which will ultimately impact estate planning in numerous ways. Many of the effective estate planning strategies that have been diligently defined by professionals in the industry for decades may be discarded. However, this could also enhance certain processes in estate planning by implementing other key strategies.   

How Might the Estate Tax Exemption Reduction Affect You?
Notably, the reduction of estate and gift tax exemption amounts is absent from the list of proposals. While it's possible that this could change in the future, we know that for now, these tax exemptions remain extremely high. It's important to understand the law as it is written today so that you can make appropriate decisions with your assets and prepare for other coming changes. 
As it stands today, the estate tax laws that were passed under the Trump administration will expire and reset to the prior laws starting in 2026. If there is no action made by Congress to change this, the reset will restore the estate and gift tax exemption amount to $5 million, as it was in 2016. However, the rate of inflation must also be included in this amount which brings the total to roughly $6.6 million by 2026. 
With this information in mind, it's crucial that you do all you can now to determine the expected return on your investments for the future. To do this, you should consider the average rates of return on your current investments, compounded annually. Many people have found that a healthy return of 7% annually could double one's net worth in just 10 to 12 years. However, if estate tax exemption amounts are reduced by roughly 50% and continue to increase with the inflation rate, you risk having to pay significantly high estate tax rates. 
Other Greenbook Proposals May Be a Factor
It can be difficult to prepare for the uncertainties that may affect your tax and estate planning strategies. Without knowing what the future holds, how do you determine the best way to protect your assets? To make a more accurate decision, some of the other Greenbook proposals should also be considered, such as: 
Raising the top income tax rates

Taxing capital gains as ordinary income for people who earn more than $1 million/year

Limitations on deferral benefits for like-kind exchanges of real estate

Treating transfers of appreciated property, including gifts and inheritances, as a sale of the property, thus triggering capital gains taxes on the property
These changes haven't been approved yet by Congress, but their consideration could help sway your strategic plans. The following strategies are still effective tools under current tax law, and implementing them now could provide significant tax savings.
Grantor Retained Annuity Trust
A grantor retained annuity trust (GRAT) is an estate planning strategy that allows the grantor to contribute appreciating assets to chosen beneficiaries using little or none of your gift tax exemption. To do this, you would transfer some of your property or accounts to the GRAT in which you will still retain the right to receive an annuity. Following a specified period of time, the beneficiaries will receive the amount remaining in the trust.

Installment Sales to an Intentionally Defective Grantor Trust
Another estate planning strategy that may be beneficial for you is to gift seed capital, typically in the form of cash, to an intentionally defective grantor trust (IDGT). You will then sell appreciating or income-producing property to the IDGT in which they will make installment payments back to you over a period of time. If the account or property increases in value over the period of the sale, the accounts or property in the trust will appreciate outside your taxable estate and will therefore avoid estate taxes. Additionally, the trust does not have to pay income taxes on the income the trust retains since the taxes are already paid on the income generated and accumulated in the trust.
Spousal Lifetime Access Trust
In a spousal lifetime access trust (SLAT), the grantor is to gift property to a trust created for the benefit of their spouse and possibly their beneficiaries. An independent trustee can make discretionary distributions to those beneficiaries, which can also benefit you indirectly. Contrary, an interested trustee should be limited to ascertainable standards when making distributions, such as health and education. With this estate planning strategy, you can take advantage of the high lifetime gift tax exemption amount by making gifts to your spouse. This trust avoids the use of the marital deduction which means the assets in the SLAT will not be included in either your or your spouse's gross estate for estate tax purposes.
Irrevocable Life Insurance Trust
Finally, there are irrevocable life insurance trusts (ILITs). This trust allows leveraging life insurance to ease the burden placed on your estate if it becomes subject to estate tax at your death. This type of trust is established by transferring an existing life insurance policy into the ILIT in which you make annual gifts to the trust in order to pay the premiums on the policy. At your death, the trust receives the insurance death benefit and distributes it according to the trust's terms. The death benefit and the premiums gifted to the trust are completed gifts, meaning your estate would not include any of the trust's value. 
Meet with Reputable Estate Planning Attorneys Today
We are holding a series of webinars over the coming weeks, from which you can obtain a great deal of useful information. Just choose the session that fits into your schedule. The webinars are being offered on a complimentary basis, so you have everything to gain and nothing to lose. This being stated, we do ask that you register in advance so that we can reserve your seat.
To sign up for an estate planning webinar, visit Anderson, Dorn & Rader here. Once you find a date that is right for you, click on the button that you see and follow the simple instructions to register. For more information regarding estate tax exemptions and planning, connect with our estate planning attorneys today.
SPEAK WITH AN ESTATE PLANNING ATTORNEY
Our law firm has been helping families plan for both their financial wealth and their treasured wealth for many years. We believe that traditional estate planning has been failing American families. Traditional "bare bones" estate plans have only focused on distributing financial wealth and have done little to secure the future families intend when planning for future generations.
We have seen many families lose financial assets after the first generation through traditional estate planning means. The loss of family legacies and history is even more devastating.
There is a better alternative! Legacy Wealth Planning helps you examine not only your financial and non-financial goals and concerns but it also focuses on the values and legacy you wish to leave behind. With a customized Legacy Wealth Plan, you can minimize the emotional impact on your family, retain valuable assets and ensure that your legacy lives on through those you love and your future generations.
In our estate and legacy planning meetings, we take a deeper look at the real-life issues facing families today…
Your surviving spouse re-marries, or has creditor problems, or has an accident and is sued
Your children and or grandchildren go through their own divorces, re-marriages, or has lawsuits or creditor problems
Disability for either spouse – long nursing home stays can be financially devastating
Passing on your personal values and heirlooms
How to set up incentives and distributions that will ensure wise choices by family members so your legacy lives beyond your first generation
Revocable Living Trust: A device used to avoid probate and provide management of your property, both during life and after death.
Property Power of Attorney: Instrument used to allow an agent you name to manage your property.
Health Care Power of Attorney: Instrument used to allow a person you name to make health care decisions for you should you become incapacitated.
Annual Gift Tax Exclusion: Technique to allow gifts without the imposition of estate or gift taxes and without using lifetime exclusion.
Irrevocable Life Insurance Trust: A trust used to prevent estate taxes on insurance proceeds received at the death of an insured.
Family Limited Partnership: An entity used to:

Provide asset protection for partnership property from the creditors of a partner
Provide protection for limited partners from creditors
Enable gifts to children and parents maintaining management control
Reduce transfer tax value of property.

Children's or Grandchildren's Irrevocable Education Trust: A trust used by parents and grandparents for a child's or grandchild's education.
Charitable Remainder Interest Trust: A trust whereby donors transfer property to a charitable trust and retain an income stream from the property transferred. The donor receives a charitable contribution income tax deduction, and avoids a capital gains tax on transferred property.
Fractional Interest Gift: Allows a donor to transfer partial interests in real property to donees and obtain fractional interest discounts for estate and gift tax purposes.
Private Foundation: An entity used by higher-wealth families to receive charitable income, gift, or estate tax deduction while allowing the family to retain some control over the assets in the foundation.
Take a moment to stop and think about what you really want to pass down to future generations. The odds are good that it is not just tangible assets, but the intangible ideals, philosophies, and beliefs that make up your legacy that you hope to pass down. Legacy planning can help you do just that. Legacy planning is not something that takes the place of your existing estate plan. Instead, legacy planning takes over where your estate plan leaves off and focuses on things that are typically overlooked in traditional estate planning.
Limitations of a Traditional Estate Plan
A traditional estate plan focuses on protecting, growing, and eventually distributing the tangible assets you acquire over the course of your lifetime. While traditional estate planning remains necessary, it does have its limitations. For example, your traditional estate plan can help you plan for the end of your life by creating a roadmap for distributing your material wealth after you are gone; however, there is no place in that plan to focus on the values, morals, faith, and beliefs that have guided you throughout your lifetime and helped you reach the material success you have achieved. As you undoubtedly know, those core values, investing philosophies, religious beliefs, and guiding principles are far more valuable to your beneficiaries than tangible assets are, which is why legacy planning is so important.
How Is Legacy Planning Different from Traditional Estate Planning?
Legacy planning does not require a separate plan nor does it require you to abandon your current estate plan. Instead, legacy planning is accomplished by taking a holistic approach to your comprehensive plan that weaves your legacy into your existing plan. Think of it as creating a bigger, better, more inclusive version of your current estate plan. By doing so, the hope is that future generations will honor your legacy by adopting the same values and beliefs that guided you throughout your lifetime.
What Is Your Legacy?
Legacy planning begins by asking the question "What is the legacy you wish to leave behind?" How can your legacy shape your children, grandchildren, and even great-grandchildren? What are the principles, values, philosophies, and beliefs you wish to impart on future generations? For some people, their faith comes first. Others place a great deal of importance on education, family values, or philanthropy. Maybe you have an investing philosophy that has worked extremely well for you that you wish to pass on to loved ones. Your legacy is yours to create and pass down by incorporating modern and innovative legacy planning tools and strategies into your overall estate plan.
How Does Legacy Planning Work?
Because the legacy you wish to pass on is highly unique and personal, the legacy plan you create will also be unlike any other legacy plan. There are, however, some common tools and strategies used to interweave your legacy plan into your estate plan. For example, if you have a strong belief in the importance of education, you might establish a trust that can only be used to pay for tuition or expenses related to higher education. If philanthropy is part of your daily life, you could create a family foundation that will carry on your charitable work after you are gone. Drafting a Letter of Instructions that discusses your values, philosophies, and beliefs is also a straightforward and simple way to incorporate legacy planning in your estate plan.
Contact a Reno, Nevada Legacy Planning Attorney Today
Your legacy plan reflects what truly matters to you and what you hope to pass down to future generations. The legacy planning attorneys at Anderson, Dorn & Rader, Ltd. are committed to ensuring that your legacy shines through in your comprehensive estate plan. If you are ready to get started with your Reno, Nevada legacy plan, contact us today by using our online contact form or by calling (775) 823-9455.
Q. What is Legacy Wealth Planning?
A. Legacy Wealth Planning is the creation of a definitive plan for managing your total wealth while you're alive, distributing your estate how you choose after your death, and a clear plan to pass on your legacy. Your estate includes all assets of any value that you own. This includes non-financial assets as well as financial assets, including real property, business interests, investments, insurance proceeds, retirement accounts and personal property. Your legacy incorporates important decisions ensuring your family core values, responsible behaviors and community involvement are passed on to future generations. Keep in mind, your legacy also includes personal effects, such as family heirlooms, stories, and accumulated wisdom and life lessons of your family.
Q. What is "traditional" estate planning?
A. Traditional estate planning (Wills and Trusts) focuses on the accumulation, the preservation, and the distribution of only your financial assets and worldly possessions. It protects material wealth from probate and minimizes taxes.
Q: Why do I need an estate plan?
A: Most of us spend a considerable amount of time and energy in our lives accumulating wealth. With this, there comes a time to preserve wealth both for enjoyment and future generations. A solid, effective estate plan ensures that your hard-earned wealth will remain intact as it passes to your beneficiaries, instead of being siphoned off to government processes and bureaucrats.
Q. What is the difference between "traditional" estate planning and Legacy Wealth Planning?
A. Traditional estate planning is focused on financial assets and is concerned with avoiding probate and estate taxes. On the other hand, Legacy Wealth Planning is concerned with financial and non-financial assets of a family and creating a family's personal legacy plan. Legacy Wealth Planning addresses how to capture and transfer family traditions and values, as well as protecting financial wealth for current and future generations.
Q: If I don't create an estate plan, won't the government provide one for me?
A: YES. But your family may not like it. The government's estate plan is called "Intestate Probate" and guarantees government interference in the disposition of your estate. Documents must be filed and approval must be received from a court to pay your bills, pay your spouse an allowance, and account for your property–and it all takes place in the public's view. If you fail to plan your estate, you lose the opportunity to protect your family from an impersonal, complex governmental process that can become a nightmare. Then there is the matter of the federal government's death taxes. There is much you can do in planning your estate that will reduce and even eliminate death taxes, but you don't suppose the government's estate plan is designed to save your estate from taxes, do you? While some estate planners favor Wills and others prefer a Family Wealth Trust as the Estate Plan of Choice, all estate planners agree that dying without an estate plan should be avoided at all costs.
Q. What is a Family Wealth Trust?
A. A Family Wealth Trust is the main component of a Legacy Wealth Plan and covers important issues other than avoiding probate.
Q: What's the difference between having a Will and a Living Trust?
A: A Will is a legal document that describes how your assets should be distributed in the event of death. The actual distribution, however, is controlled by a legal process called probate, which is Latin for "prove the Will." Upon your death, the Will becomes a public document available for inspection by all comers. And, once your Will enters the probate process, it's no longer controlled by your family, but by the court and probate attorneys. Probate can be cumbersome, time-consuming, expensive, and emotionally traumatic during a family's time of grief and vulnerability. Con artists and others with less-than-pure financial motives have been known to use their knowledge about the contents of a will to prey on survivors. A Living Trust avoids probate because your property is owned by the trust, so technically there's nothing for the probate courts to administer. Whomever you name as your "successor trustee" gains control of your assets and distributes them exactly according to your instructions. There is one other crucial difference: A Will doesn't take effect until your death, and is therefore no help to you during lifetime planning, an increasingly important consideration since Americans are now living longer. A Family Wealth Trust can help you preserve and increase your estate while you're alive, and offers protection should you become mentally disabled.
Q. How does a Family Wealth Trust differ from a Revocable Living Trust?
A. Most Revocable Living Trusts are primarily concerned with avoiding probate and estate taxes. A Family Wealth Trust offers lifetime benefits, and protects wealth for current and future generations.
Q: The possibility of a disabling injury or illness scares me. What would happen if I were mentally disabled and had no estate plan or just a Will?
A: Unfortunately, you would be subject to "living probate," also known as a conservatorship or guardianship proceeding. If you become mentally disabled before you die, the probate court will appoint someone to take control of your assets and personal affairs. These "court-appointed agents" must file a strict accounting of your finances with the court. The process is often expensive, time-consuming and humiliating.
Q. Why should I have a Family Wealth Trust?
A: Not only does a Family Wealth Trust provide for the disposition of your property (like a Will), but it also offers the following benefits:
Provides for the immediate transfer or trust management and distribution in the future of assets after death;
Allows for a smooth transition of management upon incapacity or death;
Avoids the expense and hassle of probate proceedings;
Minimizes estate taxes and defers payment of estate taxes for married couples;
Allows for continued control over assets after death or incapacity;
Provides security to you and your loved ones;
Protects your children's inheritance from their own potential divorce;
Safeguards your estate for your kids if your surviving spouse remarries;
Offers flexibility.
Q: If I set up a Family Wealth Trust, can I be my own trustee?
A: YES. In fact, most people who create a Family Wealth Trust act as their own trustees. If you are married, you and your spouse can act as co-trustees. And you will have absolute and complete control over all of the assets in your trust. In the event of a mentally disabling condition, your hand-picked successor trustee assumes control over your affairs, not the court's appointee.
Q: Will a Family Wealth Trust avoid income taxes?
A: NO. The purpose of creating a Family Wealth Trust is to avoid living probate, death probate, and reduce or even eliminate federal estate taxes. It's not a vehicle for reducing income taxes. In fact, if you're the trustee of your Family Wealth Trust, you will file your income tax returns exactly as you filed them before the trust existed. There are no new returns to file and no new liabilities are created.
Q: Can I transfer real estate into a Family Wealth Trust?
A: YES. In fact, all real estate should be transferred into your Family Wealth Trust. Otherwise, upon your death, depending on how you hold the title, there will be a death probate in every state in which you hold real property. When your real property is owned by your Family Wealth Trust, there is no probate anywhere.
Q: Is the Family Wealth Trust some kind of loophole the government will eventually close down?
A: NO. The Family Wealth Trust has been authorized by the law for centuries. The government really has no interest in making you or your family suffer a probate that will only further clog up the legal system. A Family Wealth Trust avoids probate so that your estate is settled exactly according to your wishes.
Q: How do I know if I have a "bare bones" living trust?
A: Very few estate planning attorneys offer Legacy Wealth Planning. A "bare bones" living trust covers probate avoidance and usually ignores important issues to protect you, your spouse (if married) and your children. Bring your existing trust to your free one-hour consultation and we can review it for you.
Q: If I have a "bare bones" living trust should I go back to the attorney who drafted the trust?
A: You can certainly go back to the attorney you worked with before, however, few attorneys offer Legacy Wealth Planning. If you want Legacy Wealth Planning, contact a member of the American Academy of Estate Planning Attorneys.
Q: Is a Family Wealth Trust only for the rich?
A: No. A Family Wealth Trust can help anyone who wants to protect his or her family from unnecessary probate fees, attorney's fees, court costs and federal estate taxes. In fact, the Family Wealth Trust offers substantial protection for your family, regardless of your total estate. In addition to savings at death, especially if your estate is over $100,000, the Family Wealth Trust also provides savings and peace of mind during life, because it avoids the expense and emotional nightmare of an incapacity or "living probate" proceeding. Also, a Family Wealth Trust protects spouses in the event of remarriage after one spouse dies and affords greater protection for children.
Q: Can any attorney create a Family Wealth Trust?
A: YES, but you would be better off choosing an attorney whose practice is focused on estate planning. Members of the American Academy of Estate Planning Attorneys receive continuing legal education on the latest changes in any law affecting estate planning, allowing them to provide you with the highest quality estate planning service anywhere.
Q: What steps can I take to preserve my legacy?
A: The best approach is to meet with an attorney who understands the Legacy Wealth Planning process. This will ensure you address the financial and non-financial assets of your family. The right attorney will help you, first, set up a Family Wealth Trust to preserve your financial legacy. Then, you will be educated about completing the My Legacy workbook, to share in your own words about your life story, family history, memories, and life lessons. And finally, writing a Legacy Planning Letter to distribute your cherished possessions with sentimental value.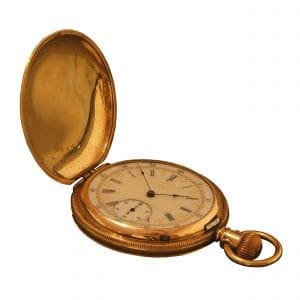 When it comes to estate planning most clients readily think about their cash, investments, houses, and cars.  But what some clients tend to overlook are the valuable family heirlooms.  Those items hold value: not only monetary, but most often emotional value.  When it comes to deciding how to distribute your assets, you will certainly want to include your personal effects, such as your grandmother's engagement ring or your grandfather's pocket watch.  Including heirlooms in your estate plan is important for you and your family.
Be specific and put it in writing
It is common for parents to sit down with their children and discuss which personal belongings or heirlooms each of them may want after the parents pass on.  However, even though children may agree now their preferences may change over time.  Memories often fade or personal feelings change.  Though it may not be necessary to specifically leave each and every personal item to someone, the gifts that are meaningful to you or your family should be written down in specific detail.  Designating which items you want to leave to which family members will be important to you and your beneficiaries in the future.  A properly drafted estate plan will allow you to distribute those items upon your death through a separate writing that can be updated over time without constant attorney involvement.
Obtain an appraisal of your heirlooms
An heirloom is a specific item that is typically passed on from one generation to the next.  Traditionally, these types of items include items that hold great monetary, historical, or sentimental value.  Nonetheless, the first step you should take is to determine the potential monetary value by getting the items appraised.  Some clients prefer to get an appraisal while still alive in order to make sure their children each receive approximately the same value of property, and this can help with our areas of planning (such as obtaining the right amount of insurance).  But an appraisal while still alive is not necessary, as this step can also be done after your passing.
Finding someone to appraise your heirlooms
There are many different dealers out there with the expertise to appraise your heirlooms.  Determining where to go depends on what type of items you have.  For instance, antique dealers can appraise antique furniture and other older, rare items.  Fine art dealers, rare book dealers, and many others are available to provide accurate appraisals of the value of your heirlooms.  If you need a jump start on locating these individuals, contact certain professional organizations, such as Private Art Dealers Association, Art Dealers Association of America, International Fine Print Dealers Association, or the National Antique and Art Dealers Association of America.  These associations are very helpful in finding the type of qualified dealer you need.
Include a "No-Contest Clause" in your estate plan
In Nevada, we recommend that you include what is referred to as a "No-Contest Clause" in your will or trust.  This provision, when properly drafted, will often discourage family disputes over specific inheritances. With a No-Contest Clause, if an heir chooses to contest, or challenge, the will, they will no longer be entitled to receive any part of the inheritance.
If you have questions regarding family heirlooms, or any other estate planning needs, please contact Anderson, Dorn & Rader, Ltd., either online or by calling us at (775) 823-9455.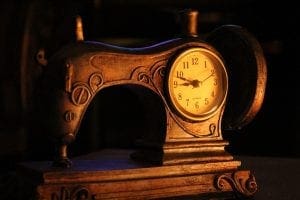 Family heirlooms come in all shapes and sizes – from jewelry to art, fine china to family photos.  Determining how to fairly divide these family heirlooms among your loved ones, after your death, can be very challenging.  Unless you provide very specific instructions in your will or other estate planning documents, your executor will be left without any assistance.  Avoiding family heirloom disputes can be accomplished with some planning.
Using Personal Property Memos
A personal property memo is a written statement, referred to in a last will and testament, used to leave tangible personal property not specifically disposed of in the will to the beneficiaries. Often this is used to keep certain items out of public knowledge in the probate process.   A personal property memo can be revised or modified without having to execute your will again.  However, the memo is not considered an amendment to the will.
How to Ensure Equitable Distribution of Heirlooms
Typically, when it comes to family heirlooms, there are a few items with greater value than others.  This can make equitable distribution between family members more of a challenge.  However, there are few strategies that can be useful.  Of course, the most direct way is to make specific bequests to your heirs and discuss your decisions with them while you are still living.  If your children are happy with your choices, then the likelihood of a dispute over these items after your death can be greatly decreased.  But, what should be done if there are family heirlooms that are not specifically bequeathed, for whatever reason?
Alternative methods of distributing family heirlooms
Without any specific instructions, in many cases the appointed executor or trustee will determine who to divide the family heirlooms at his or her own discretion.  Another method, which is useful in avoiding family disputes, is to allow the beneficiaries to divide the heirlooms amongst themselves by agreement. If there are any particular items that cannot be agreed upon, the executor or trustee can make the decision.  Beneficiaries can also select the heirlooms by drawing lots in equal shares, with any inequities to be resolved by cash payments.  Similarly, the executor can hold a silent auction.
Reaching the ultimate goal
Ultimately, when a loved one passes away, the surviving family should not spend time fighting over their personal property.  Instead, it is a time to be supportive to one another and to celebrate the life well-spent.  By planning ahead, with the assistance of an estate planning attorney, you can prevent many of the potential challenges inherent in distributing an estate, including family heirlooms, and avoid family squabbles of these important items.
If you have questions regarding family heirlooms, or any other legacy planning needs, please contact Anderson, Dorn & Rader, Ltd., either online or by calling us at (775) 823-9455.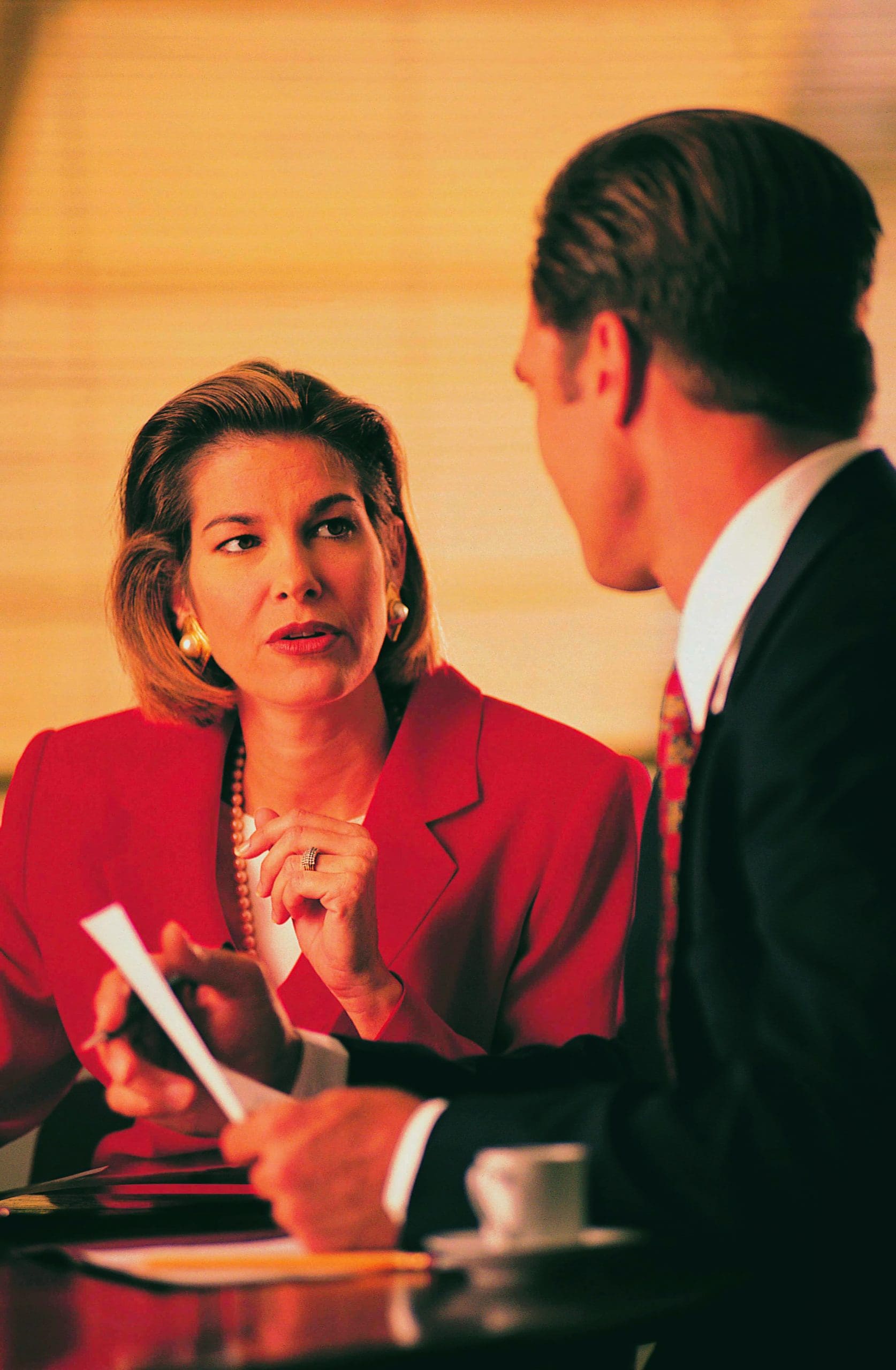 Choosing who should be the successor trustee of a family trust can be a very difficult decision.  The successor trustee will be the person who administers the trust assets after you become incapacitated or die. The successor trustee holds, manages, invests the trust assets and collects the income and profits from the investments.  The successor trustee will be responsible for paying the expenses of administering the trust and distributing the assets are required in the Trust Agreement.  How should you go about choosing the successor trustee of a family trust?
Choosing a proper successor trustee
Generally, when you establish your trust, you are the trustee of a family wealth trust.  So, choosing the successor trustee is very important.  The individual you choose must be trustworthy, reliable and organized.  He or she should be good at following instructions and carrying out the tasks specified in the Trust Agreement. It is also important that the successor be willing to seek professional assistance when it becomes necessary.  There are typically three different types of trustees you can consider: an individual, a financial institution, or a licensed professional.  Each has its advantages and disadvantages.
Family or friends are common choices for successor trustees
The most popular choice is usually a relative or friend.  An individual who is known to you personally, obviously has its benefits.  Generally speaking, you will have more trust in that person and you can expect more personal attention from them, both towards you and your beneficiaries. Another benefit might be that this trustee may not charge your estate for their services, which will reduce the overall cost of administering the trust.
The disadvantages may be that a personal friend or family member may not be qualified to handle the responsibilities, or may not be willing or completely available to carry out the tasks.  More importantly, if this trustee runs off with the trust funds, or is simply incompetent, there most likely will not be any insurance or bond in place to protect your assets.
Financial institutions can serve as trustees
Another option is choosing a financial institution or a trust company to serve as successor trustee of a family trust.  Nearly all major financial institutions have trust departments or associated trust companies that are qualified and very capable of serving as successor trustees of a family trust.  Clearly, the knowledge and expertise in managing funds that a financial institution or a trust company possesses is a great benefit.  However, this type of trustee typically charges fees for its services and they may take longer to process the administration.
Licensed professional trustees are another option
A licensed professional can also be chosen as a successor trustee of a family trust.  One advantage of this type of trustee, as compared to a financial institution or trust company, is that they provide more personal service.  One drawback of choosing an individual fiduciary is that he or she may not actually be available to serve at the time needed.  Whereas, a financial institution would always be a reliable source of trust administration services.
While settling on a successor trustee may not be an easy decision, it is necessary.  You will certainly benefit from understanding your options and obtaining good, sound advice from an estate planning attorney.  If you have questions regarding family wealth trusts, or any other trust or estate planning needs, please contact Anderson, Dorn & Rader, Ltd., either online or by calling us at (775) 823-9455.
Trusts are a vital wealth planning tool, not only for asset protection, but also for safeguarding the family's wealth, regulating access to property and assets by younger family members, and providing long-term oversight and investment management for families. The trustee is responsible, either directly or indirectly, for investing those assets and making sound decisions in making distributions to beneficiaries.
Regardless of the size of your estate, it is important to consider protecting your assets and creating a plan to ensure that your family wealth will be passed on as you wish.  The goal of asset protection is to shelter the wealth you have created from unnecessary risks. A family wealth trust can be the most effective and flexible option for protecting family wealth.  When your estate planning attorney properly customizes a trust for your family, the benefits will far exceed simply leaving assets to family members in your will.  Remember, a Family Wealth Trust is not just for the wealthy.
What Is a Trust?
A trust is just an agreement between a trustor, trustee and beneficiary regarding how and when assets will be transferred.  The "trustor" is the person who owns the assets in and creates the trust.  The "trustee" is the person to whom the legal title of the assets passes.  The "beneficiary" is the person who eventually receives the assets after specific conditions have been met.  Trustees can be friends, relatives or professionals, such as attorneys or accountants.  In some cases, an entity such as a bank or a trust company can serve as trustee.
How do Family Wealth Trusts actually provide protection?
Usually, a family wealth trust becomes irrevocable when the trustor dies.  This simply means its terms cannot be changed once it has been created.  Furthermore, the assets are no longer part of the trustor's estate once the trust becomes irrevocable.  So, when the trustor passes away, these assets are not considered part of the personal estate and will not be subject to the beneficiary's creditors.  This is only one advantage of this type of trust.
A Generation-Skipping Trust
Another option to consider is the Generation-Skipping Trust, which will allow you to retain your tax exemption on gifts to your grandchildren and avoid the tax on any amounts exceeding that exemption.  In 2014, the Generation-Skipping tax exemption is $5.34 million, which is the same as the federal estate tax exclusion.  This is also a beneficial estate planning tool, if you want to leave assets to your grandchildren.  For instance, you can put $100,000 in a generation-skipping trust and allow it to accumulate earnings for any number of years.  Still, your lifetime exemption would only be reduced by the original $100,000.  If you have any questions about these or any other asset protection tools, please contact our office.

The Case of the iPhone Will
In the case In re Estate of Karter Wu (Supreme Court of Queensland, Australia), Mr. Wu created and stored his Last Will and Testament on an iPhone, along with a series of other documents, most of them final farewells.
Wu's iPhone Will named an executor and successor, set forth how he wished to dispose of his assets at death, dealt with his entire estate, and authorized the executor to deal with his financial affairs. The Will began with the words "This is the Last Will and Testament of Karter Wu." At the end of the document, Wu typed his name where the testator would normally sign his name, followed by the date and his address. The Australian court admitted the Will to probate.
The law for the execution of a valid Will in Queensland, Australia, is set forth in the Succession Act of 1981. The Act provides the requirements for execution, however, it provides that, if the court is satisfied that a person intended a document to form his Will, then the document shall be considered a Will as long as it purports to state his testamentary intentions. Australian law defines a "document" to include any disc, tape, article, or any materials from which writings are able to be produced or reproduced. Citing a New South Wales, Australia, case that held a Word document stored on a laptop computer to be a document, the court held the electronic record on the iPhone was a document for purposes of the statute. Since the record contained on the iPhone named an executor, authorized the executor to deal with his financial affairs, and provided for the distribution of Wu's entire estate at a time he was contemplating his imminent death, the court held that it met the requirements of the Succession Act 1981.
California Probate Code § 6110 provides that a Will shall be in writing and signed by the testator, or signed in the testator's name by some other person in the testator's presence and at the testator's direction, or by a conservator pursuant to court order. The Will must have the signatures of two witnesses. If the Will does not meet these requirements, it shall be treated as if it did meet the requirements if the proponent of the Will establishes by clear and convincing evidence that, at the time the testator executed the Will, he or she intended the document to be his or her Will.
Similarly, New Jersey law provides at N.J.S. 3B:3-2 that a document or writing is treated as complying with the normal rules for executing a Will if the proponent of the writing establishes by clear and convincing evidence that the decedent intended the document to constitute the decedent's Will.
The California and New Jersey statutes are based on § 2-503 of the Uniform Probate Code. The impetus for the enactment of this section of the Uniform Probate Code may have been a case where an attorney attempted to probate the unsigned draft of a Will of a decedent who was killed in the World Trade Center attack on September 11, 2001.
California Probate Code § 6130 further provides: "a writing in existence when a Will is executed may be incorporated by reference if the language of the Will manifests this intent and describes the writing sufficiently to permit its identification. California Probate Code § 6131 states: "a Will may dispose of property by reference to acts and events that have significance apart from their effect upon the dispositions made by the Will, whether the acts or events occur before or after the execution of the Will or before or after the testator's death. . . ."
Recently, a Will was admitted to probate in California where the Will referred to the disposition of assets in accordance with recordings that the decedent had left, both prior to the execution of the Will and would leave after the execution of the Will, on his answering machine at his residence. The judge found that the recordings constituted a writing within the meaning of the California Probate Code and were to be incorporated by reference and were to be considered to be acts of independent significance. Therefore, the recordings were given effect with regard to the disposition of property as governed by the Will.
While the existence of these statutes in many states have broadened what may be admitted as a Will for probate, it is not a good idea to rely on these statutes to assure that one's Will will be accepted by the local probate court. Having a Will drafted by an attorney experienced in estate planning and drafting is always the best course of action to assure there will be no problems with the disposition of one's estate at death.
Furthermore, there are many reasons why one may not wish to subject his or her estate to probate upon death, including potential additional costs, delays in administration, and the publicity of both the extent of the decedent's wealth and the identification of the beneficiaries of the estate. There are many ways to avoid a probate administration at death, including the execution and funding of a revocable or irrevocable trust during the individual's lifetime.
For more information about the ways to avoid probate, contact our law office. Our office focuses on estate planning, probate administration, and methods to avoid probate for those who have a desire to do so. We work with clients of all wealth levels and ages. As a member of the American Academy of Estate Planning Attorneys, our firm is kept up-to-date with information regarding estate planning and estate and trust administration strategies. You can get more information about scheduling a complimentary estate planning appointment and our planning and administration services by calling Gerald M. Dorn, Esq. at (775) 823-9455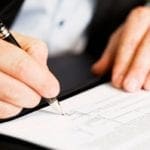 It can be intimidating to consider the possibility of relinquishing control over your property. People sometimes assume that you do surrender control of assets when you create a trust.
In this post we will provide some clarity about creating a trust in northern Nevada.
Different Types of Trusts
Revocable Trusts
There are different types of trusts. Perhaps the most commonly utilized trust in Reno NV in the field of estate planning is the revocable living trust.
These trusts are largely useful to enable probate avoidance. If you use a last will to state your final wishes, the estate must be probated before your heirs receive their inheritances.
This process can be expensive and time-consuming. Most people would like to facilitate timely asset transfers.
When you use a revocable living trust to arrange for these transfers the distributions to the beneficiaries will take place outside of probate.
Because of the fact that the trust is revocable, you do retain control of assets that you convey into this type of trust.
You can act as both the trustee and the beneficiary while you are still living, and most people will do this. As a result, you can control investments and give yourself distributions as you see fit.
The control doesn't stop there. Because the trust is revocable, you can actually dissolve or revoke it at any time. The terms that you originally set forth are not etched in stone either. You can change them and add or subtract beneficiaries.
Irrevocable Trusts
There are irrevocable trusts as well. With some exceptions, these trusts do require you to surrender incidents of ownership, so you do not continue to have control of the property that has been conveyed into the trust.
Because the trust is not revocable, you cannot dissolve it, and generally speaking the terms cannot be changed.
Why would you want to create a trust that did not allow you to retain control? There are a number of reasons.
Certain estate tax efficiency strategies involve irrevocable trusts. Because the assets would be owned by the trust rather than the estate, there are certain benefits.
In addition, when you surrender incidents of ownership by placing assets into an irrevocable trust they are generally going to be protected from creditors and claimants seeking redress. Nevada does allow some irrevocable trusts to be "self-settled," so some incidents of ownership are retained, but these are sophisticated strategies that require the advice of competent counsel to establish and fund.
Specific Questions, Straight Answers
The best way to proceed if you have questions about estate planning would be to discuss everything in detail with a licensed Reno Nevada estate planning lawyer.
Rather than looking for answers to general questions about what trusts can and cannot do, you would be better off consulting with an attorney. You can explain exactly what you want to accomplish, and your attorney can give you direct answers to your specific questions.

November 11 is Veterans Day, and people around the country are taking some time to remember the contributions that have been made by former service members.  In this post we would like to share some thoughts about retirement and estate planning for veterans.
The Basics
Veterans have the same concerns that we all do when it comes to estate planning. You want to make sure that you are taking all the appropriate steps with regard to the transfer of your assets after you pass away. It is also important to be financially prepared for the different stages of life.
When it comes to the latter component, if you are a careerist you have some great opportunities when it comes to retirement planning. The military pension that service members are entitled to after at least 20 years of service can be a fantastic supplement to Social Security income.
In addition, many people embark on careers in the private sector after serving 20 years. If you joined up after college at the age of 22 for example, you would be just 42 when you leave the service.
You would have an extraordinary resume. Your undergraduate education would have been in place before you joined, and you may well have added onto that while you were in the military.
This presents an extraordinary opportunity for wealth building. You could be drawing a significant retirement pension while you are traversing a civilian career path. If you plan ahead effectively, you could potentially accumulate quite a bit of wealth while you enjoy a comfortable lifestyle.
This would all lead to the ability to enjoy your retirement years to the utmost once you decide to put your working years behind you.
Legacy Planning
Service members are inherently involved in history making. When you have served in the Armed Forces, especially during a time of war, you have experienced things that civilians simply cannot fully grasp.
A legacy plan can involve leaving behind autobiographical notes or memoirs. This can be a gift that has a lasting impact that transcends dollars and cents.
Veterans should definitely consider putting their experiences into writing. You can include these memoirs among your estate planning documents. Family members can learn much, and perhaps ancestors yet unborn can learn some history when they read your reminiscences.
There is also the matter of physical mementos. Veterans often retain ownership of items that hold a great deal of significance to them. When you share the stories that are attached to things that you will be leaving behind, you imbue these items with meaning that can be felt over the generations.
Honoring Veterans
We would like to thank all veterans for their service. Without their sacrifices we would not have the freedoms that we enjoy each and every day.
People who are fortunate enough to enjoy significant financial success are often in a position to create a charitable foundation. When you take this step you can leave behind a profound legacy as your name is associated with philanthropy into perpetuity.
The actor Larry Hagman died at the age of 81 recently, and he will certainly be missed. Though he played a rather unlikable character on the classic television series Dallas, people who knew him say that he was a very nice person who made the world around him a better place.
Individuals who have created artistic works of various kinds leave behind a legacy in the form of their work. Hagman certainly left behind a great deal of his own work, and people will be able to enjoy it for generations to come.
In addition to his legacy as a performing artist Hagman was also an avid philanthropist.
People who start foundations often target causes that are particularly meaningful to them. Hagman greatly valued the creative arts, and indeed, his ability to craft a character before the camera enabled him to enjoy extraordinary financial success.
He gave something back by starting the Larry Hagman Foundation. This foundation assists children in the Dallas-Fort Worth area who have an interest in the creative arts but lack financial support.
Admirers sometimes want to do something in remembrance of a public figure who has passed away. The family of Larry Hagman asks that you make a donation to the Larry Hagman Foundation if you want to pay your respects.
If you are interested in establishing or identifying a foundation that meets your charitable intent, be sure to contact qualified legal counsel to assist you. There are many legal and tax pitfalls that can be avoided with proper advice.