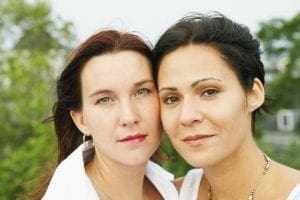 There are so many valuable benefits a comprehensive estate plan can provide, especially when it comes to ensuring your estate is passed on to your loved ones upon your death.  A comprehensive estate plan may be even more important for gay couples.  Marriage makes estate planning easier, as there are so many automatic benefits provided for married couples under the law.  For example, if a married couple has not done any estate planning, at least one half of that spouse's estate will pass automatically to the surviving spouse upon death under Nevada law.  The landmark United States Supreme Court case Obergefell v. Hodges recently held that the fundamental right to marry is guaranteed to same-sex couples, yet not every same-sex couple wants to get married.  All same-sex couples should have the same ability to secure the future of their loved ones, and estate planning is the way to do just that.
Estate planning issues facing gay couples
The way in which an unmarried same-sex couple legally owns property can have a significant impact on the transfer of an estate upon death.  Owning property  in joint tenancy may ensure property will be transferred to the surviving partner, however, this does not protect each partner's respective interest in transferring that property after both have passed away.  Without a comprehensive estate plan, state and federal laws determine who will receive the assets from an estate, how estate taxes are calculated, and when those taxes will be imposed, all of which may conflict with the couple's wishes.  Furthermore, unmarried same-sex couples have challenges in asserting certain rights that are afforded married couples.  There are laws that determine who can make health care decisions for someone else in the case of incapacity and most, if not all, of these laws apply solely to legally married couples.
How gay couples can deal with these inheritance issues
Now that same-sex marriage must be recognized by all 50 states, many of the estate planning obstacles that gay couples were accustomed to facing have been eliminated.  However, not all couples choose to get married.  An experienced estate planning attorney who is familiar with same-sex legal issues can discuss all of the estate planning tools at your disposal and customize your estate plan to meet all of the needs in your relationship.  Whether you choose to create a will or trust, you can address all of your inheritance issues head on.  Through comprehensive estate planning, a same-sex couple can plan the transfer of their assets to ensure that both partners are cared for, and that each partner's loved ones can receive their inheritance after death.  Additionally, documents can be prepared to safeguard each partner's right to make health care decisions in the event of incapacity.
Options to include in your estate plan
Wills and trusts are typically the foundation of an estate plan, because they can provide specific instructions regarding the distribution of your assets after your death.  In your will or trust, you can designate who you want to handle your affairs upon death, as well as who will inherit your assets.  If you do not have a will, trust, or any other estate planning tool, the probate court will determine who receives your property based upon the state law.  When your partner is not a legal spouse, a probate court under Nevada law will not provide any inheritance to that partner without an estate plan.
Domestic partnership agreements can be a convenient way to establish a gay couple's expectations regarding their relationship.  There are other estate planning options that should be included in your comprehensive estate plan.  Some of these options include a General Durable Power of Attorney, a Power of Attorney for Health Care Decisions, a HIPAA Authorization, a Property Agreement, and an Affidavit Authorizing Order of Burial or Cremation.  These documents allow you to authorize your partner to make any necessary decisions for you, including funeral arrangements, after your death.
If you have questions regarding LGBTQ estate planning needs, or any other estate planning needs, please contact Anderson, Dorn & Rader, Ltd., either online or by calling us at (775) 823-9455.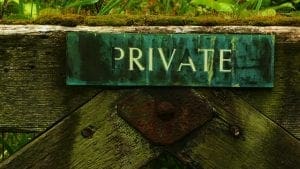 Often, members of the gay community are concerned about privacy when it comes to how they choose to leave their estate to, after death.  Indeed, privacy is a common concern for most clients.  Since there are so many options in estate planning, you have the ability to customize your plan in a way that keeps your assets, as well as your plan for distributing them, as private as you wish.  A major benefit of creating an estate plan, as opposed to relying simply on a will, is that the distribution of an estate can be kept from nosey neighbors and prying eyes.
Probate proceedings are always public
A major drawback of relying only on a will to handle the distribution of your estate is the fact that wills must be probated.  This means that a will has to be filed with the local probate court.  The only way the terms of a will can be enforced, or put into action, is through the court system.  As a result, the specific details of your will become public record, including the identity of your beneficiaries, the amount of assets you have, and who you decide to give them to.  Basically, once your will is filed in court, anyone can go to the probate court and ask to see it, and even obtain copies of your probate documents.
An estate plan using revocable living trusts provides privacy
There are many benefits to using revocable living trusts as part of your estate plan.  One important benefit is the amount of privacy that this estate planning tool can provide.  For instance, a revocable living trust is essentially a private contract between you and your chosen trustee.   Because it is a living trust, you retain authority over the trust during your lifetime, including the power to make all decisions regarding the investment of your assets and the use of income earned by the trust.  If you become mentally incapacitated, the trustee can then take over management of the trust.  Of course, upon your death, your trustee will become the decision maker, based on the terms of your trust.  Your trustee is always required to follow your instructions and distribute your assets as you indicate in the trust agreement.
Why does a revocable trust stay private?
The main difference between a will and a living trust is the fact that a trust is not required to be filed in court. Your instructions are followed immediately upon your death or incapacity, without your estate going through the probate process.  It is the probate process that makes your estate open to the public. Therefore, only your trustee has access to its terms.
If you have questions regarding privacy in estate planning, please contact Anderson, Dorn & Rader, Ltd., either online or by calling us at (775) 823-9455.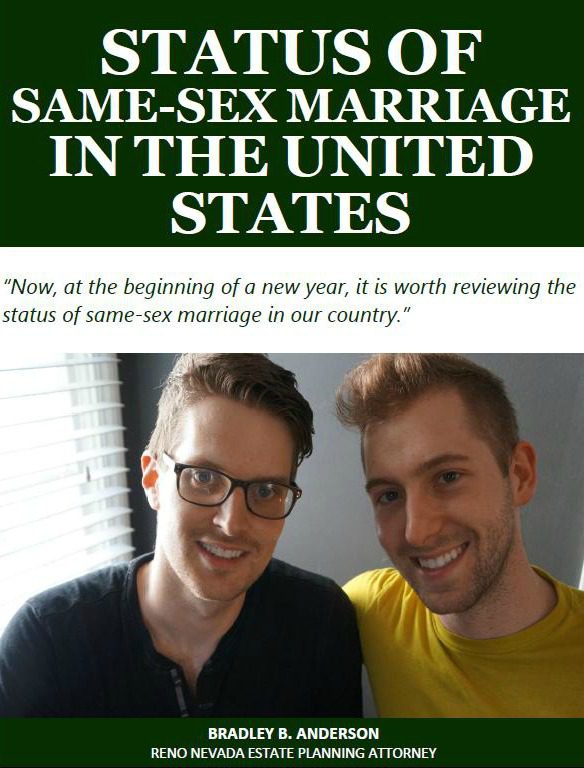 Now,at the beginning of a new year, it is worth reviewing the status of same-sex marriage in our country.
Topics covered in this whitepaper include:
States that Recognizes Same-Sex Marriage
The Law Remains Limbo in Some States
What are Some of the Benefits of Legally Recognized Marriage?
Estate Planning Issues for Unmarried Gay Couples
Benefits of Legally Recognized Marriage
Marital Benefits are Very Valuable
What Can Gay Couples Do Protect their Rights for the Future?
Are there Alternatives for Gay Couples in States than Ban Marriage?
Civil Unions and Domestic Partnerships
Click here to read the whole article or download the PDF.

Marriage is a sacred institution, not only in the public eye, but also in the courts. It represents a legal union that guarantees specific federal rights and privileges. Learn more about same-sex marriage in Nevada in this presentation.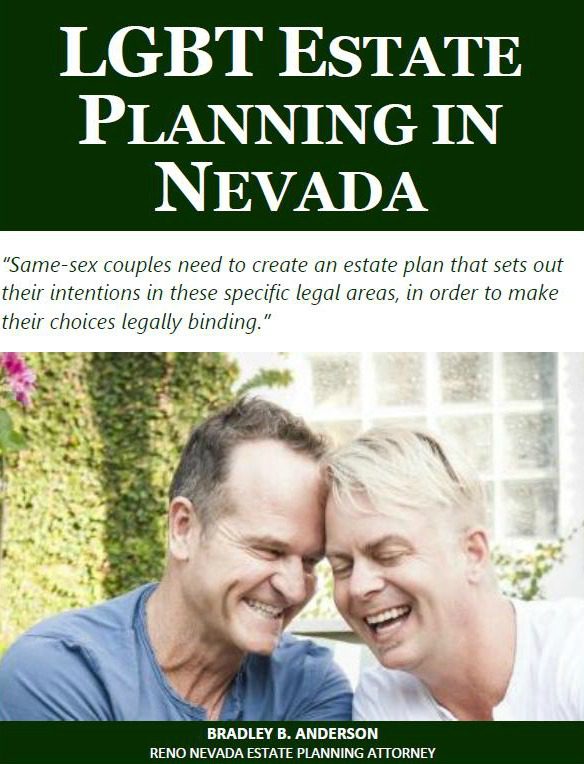 Same-sex couples need to create an estate plan that sets out their intentions in these specific legal areas, in order to make their choices legally binding.
Topics covered in this whitepaper include:
Estate Planning Issues Facing Same-Sex Couples
The Effects of State and Federal Laws
Recognition of Same-Sex Marriage
What Should We Do?
A Last Will and Testament
A Domestic Partnership Agreement
Advance Directives
Click here to read the whole article or download the PDF.
This type of agreement is similar to a prenuptial agreement, in that it provides the terms for dividing your property if you and your partner separate.
Learn more about LGBTQ Estate Planning in Nevada in this presentation.

Most married couples in our country take for granted their assumed right to visit their spouses in the hospital and to make medical decisions for their spouses, when necessary.  The same rights are not available for same-sex couples.  As of 2014, there are only 32 states and the District of Columbia, which have legalized gay marriage. Nevada is one of them.  However, there are still some issues when it comes to unmarried gay couples making medical decisions in Nevada.
The case of Brittney Leon and Terri-Ann Simonelli
In 2012, Brittney Leon and Terri-Ann Simonelli were in a domestic partnership, which under the laws of Nevada, grants gay couples some of the same rights as married couples.  Leon was admitted to Spring Valley Hospital, due to pregnancy complications.  The hospital refused to allow her partner, Simonelli, to visit her without a power of attorney.
Regrettably, Leon lost her baby, and Simonelli could not be with her and had to rely on updates from the hospital staff.  Even while Leon's insurance, was provided through Simonelli's employer, the HIPAA regulations kept the couple apart during the ordeal. According to the hospital, they were enforcing a policy based on Nevada law that required couples who are not married to have power of attorney before medical decisions could be made for each other.
Estate planning issues facing same-sex couples
The law is always changing, and even more so with regards to gay rights. In fact, there was a presidential order entered several years ago, requiring the Department of Health and Human Services to establish a rule preventing hospitals from denying visitation to same-sex partners.  However, that executive order did nothing to help Simonelli and Leon, because the hospital was not a federal facility and doing so would violate Nevada statutes, putting the hospital and doctors at legal risk.
There is no doubt that the LGBTQ community will continue to face legal challenges, as the views of same-sex relationships continue to change and evolve in each state and the country.  Leon and Simonelli decided not to file a legal complaint against the hospital.  However, their situation is an important reminder of the issues still facing the LBGT community. Clearly, gay couples do not have all of the same rights under the state's domestic partnership law. With gay marriage now legal, there is little doubt that a married person can make medical decisions for a spouse. Even so, it is a good idea to have appropriate medical directives in place.
Establishing the power to make medical decisions for your partner
State and federal laws dictate who can be given the power to make health care decisions for someone else, if they become incapacitated. However, most of these laws apply to, and often favor, couples who are legally married.  There are several estate planning tools that can be used to give the authority to make medical decisions, on behalf of a same-sex partner, without recognition as a legally married couple.  These tools are generally called advanced directives.
A durable power of attorney for health care is a document that gives someone you choose the power to make decisions concerning your medical care and treatment, in the event you are no longer able to do so.  The authority you choose to give to your partner can include the power to consent to or withdraw from any type of medical treatment, even when death may result.  A well-drafted durable power of attorney will prevent any hospital or health care provider from denying your partner the ability to make decisions for you.  Instead, your wishes are written in a legal document, which is always the best evidence of your intent.
If you have questions regarding health care directives, or any other LGBTQ estate planning needs, please contact Anderson, Dorn & Rader, Ltd., either online or by calling us at (775) 823-9455.
To learn more, please download our free LGBTQ estate planning in Nevada report here.