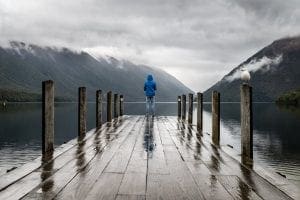 A lot of people look at estate planning as an exercise in slicing a pie into pieces of different sizes. Of course, you have to determine exactly what you would like to leave to each person on your inheritance list. However, there is another dimension that many people do not think about.
You should also consider the life situation of the people that will be receiving inheritances from you when you are gone. In this blog post, we will look at two scenarios that can be addressed in certain effective ways.
Special Needs Planning
If you are going to be leaving an inheritance to someone with special needs, you must consider the impact it will have on government benefit eligibility. Most people with disabilities rely on Medicaid as a source of health insurance. This program is only available to people with limited financial resources.
Clearly, a significant percentage of individuals with special needs cannot work and earn income. There is a program called Supplemental Security Income that provides financial help for qualified people, and once again, this is a need-based program.
Once eligibility is gained, it is not necessarily permanent. A change in financial status can trigger a loss of benefits. For this reason, you have to take the right steps to provide for a loved one with a disability in the ideal manner.
Under these circumstances, you could establish a supplemental needs trust. To implement this strategy, you fund the trust, and you name a trustee to act as the trust administrator. The person with a disability would be the beneficiary.
Medicaid and SSI do not satisfy all the needs of recipients, so assets in a supplemental needs trust could be used to provide goods and services that are not covered by these programs. As long as the trustee acts within the guidelines, benefit eligibility would not be negatively impacted.
Spendthrift Inheritors
Not everyone is good at managing money, and if you are going to be leaving an inheritance to a beneficiary with spendthrift tendencies, you should take certain precautions. One way to address this would be to make this individual the beneficiary of a revocable living trust.
To go this route, you fund the trust, and you can act as the trustee and the beneficiary while you are living, so there is no loss of control. You name a successor trustee in the trust declaration along with your spendthrift heir as the successor beneficiary.
After you die, the trust becomes irrevocable, and the beneficiary would not be able to change the terms or directly access the funds that are in the trust. The trustee would distribute assets to the beneficiary in accordance with your wishes.
So, let's say that you have income producing assets in the trust. To provide a very simple hypothetical example, the assets earn $60,000 a year. You could instruct the trustee to distribute $5000 to the beneficiary each month, and principal would remain intact to generate income over the long haul.
Attend a Free Webinar!
We have looked at just two of many different scenarios that can be addressed through custom crafted estate planning strategies. If you would like to access more information on the subject, you are in luck.
Our Reno living trust lawyers go the extra mile to provide educational opportunities, and to this end, they are holding a number of Webinars over the coming weeks. They are being offered on a complimentary basis, but we do ask that you register in advance for the session that fits into your schedule.
You can get all the details and obtain registration information if you take a moment to visit our Webinar page.