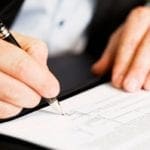 It can be intimidating to consider the possibility of relinquishing control over your property. People sometimes assume that you do surrender control of assets when you create a trust.
In this post we will provide some clarity about creating a trust in northern Nevada.
Different Types of Trusts
Revocable Trusts
There are different types of trusts. Perhaps the most commonly utilized trust in Reno NV in the field of estate planning is the revocable living trust.
These trusts are largely useful to enable probate avoidance. If you use a last will to state your final wishes, the estate must be probated before your heirs receive their inheritances.
This process can be expensive and time-consuming. Most people would like to facilitate timely asset transfers.
When you use a revocable living trust to arrange for these transfers the distributions to the beneficiaries will take place outside of probate.
Because of the fact that the trust is revocable, you do retain control of assets that you convey into this type of trust.
You can act as both the trustee and the beneficiary while you are still living, and most people will do this. As a result, you can control investments and give yourself distributions as you see fit.
The control doesn't stop there. Because the trust is revocable, you can actually dissolve or revoke it at any time. The terms that you originally set forth are not etched in stone either. You can change them and add or subtract beneficiaries.
Irrevocable Trusts
There are irrevocable trusts as well. With some exceptions, these trusts do require you to surrender incidents of ownership, so you do not continue to have control of the property that has been conveyed into the trust.
Because the trust is not revocable, you cannot dissolve it, and generally speaking the terms cannot be changed.
Why would you want to create a trust that did not allow you to retain control? There are a number of reasons.
Certain estate tax efficiency strategies involve irrevocable trusts. Because the assets would be owned by the trust rather than the estate, there are certain benefits.
In addition, when you surrender incidents of ownership by placing assets into an irrevocable trust they are generally going to be protected from creditors and claimants seeking redress. Nevada does allow some irrevocable trusts to be "self-settled," so some incidents of ownership are retained, but these are sophisticated strategies that require the advice of competent counsel to establish and fund.
Specific Questions, Straight Answers
The best way to proceed if you have questions about estate planning would be to discuss everything in detail with a licensed Reno Nevada estate planning lawyer.
Rather than looking for answers to general questions about what trusts can and cannot do, you would be better off consulting with an attorney. You can explain exactly what you want to accomplish, and your attorney can give you direct answers to your specific questions.