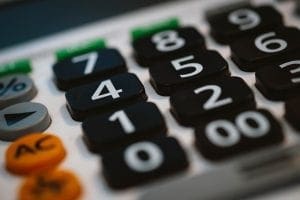 Most people don't realize that having a huge net worth is not a requirement for financial planning.  Even families with the smallest of budgets can benefit from a proper financial plan.  In fact, there are many resources available that allow you to create a financial plan on a limited budget.  For a flat fee or a reasonable hourly rate you can develop a savings plan, create a good budget, and pay down your debt.  So, if you want assistance managing your own finances in order to start off on the right foot for the new year, consider the following:
What type of financial planning assistance can I afford?
There are various levels of planning assistance that provide a wide range of services. A lower level plan would likely include a customized breakdown of your budget and a financial to-do list.  A middle level plan could include a multi-year plan, such as a five-year plan, with a set number of consultations throughout that time period.  A higher level plan may include a longer planning period and more comprehensive support.
In-depth investment planning
Some people, with more financial resources, may be looking for more in-depth investment advice.  This would include specific advice regarding stocks, bonds, mutual funds, and other investment tools.  This type of planning service is often provided at an hourly rate or with a negotiated fee schedule.  A basic financial plan is typically included with any in-depth investment plan.
Basic financial planning
There are several areas of financial planning that are considered, where appropriate: net worth, cash flow, insurance, education, retirement, and estate taxes. Your net worth includes your current assets and liabilities; with financial planning, it is important to understand your current financial position and to consider how your net worth will likely grow over your lifetime. Cash flow is your current income and expenses, which will also change over time.  Inevitable changes in your cash flow will also have an effect on your retirement and your ability to pay down debts. With basic financial planning, you should assess your existing insurance products and with an eye towards determining whether you have sufficient insurance to take care of your family should you die prematurely.  You may also want to consider disability insurance or long term care coverage.
More future planning
Financial planning also includes figuring out how to best save for your children's college education. It is important to assess how much you need to set aside and which financial instrument is best to do that. Retirement is a crucial part of financial planning and, in fact, many estate planning firms provide in-depth retirement planning as well. As part of your financial plan, you need to estimate what your expenses will be once you retire, and how you can best cover those expenses after you stop working - which can be particularly important with the unsure future of Social Security. It is important to consider the most tax efficient methods for transferring your assets to your family after your death.  You will want to avoid estate taxes as much as possible, which is one goal of estate planning in general and which can be accomplished through working with your attorney to ensure your wealth will be preserved for your beneficiaries.
If you have questions regarding budgets, estate planning, or any other financial planning needs, please contact Anderson, Dorn & Rader, Ltd., either online or by calling us at (775) 823-9455.