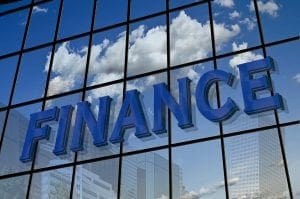 Most of us assume that everyone is required to honor a power of attorney if it is presented to them, but that is not always the case.  A power of attorney is often questioned by third parties, such as banks and insurance companies. Many financial institutions require proof that the document is legally valid.  Some may even reject the document for various reasons.  So, how can you deal with the failure to honor power of attorney documents?
The Uniform Power of Attorney Act
Nearly every state has enacted its own laws concerning powers of attorney.  However, not every state requires businesses to honor a power of attorney.  As a result of many businesses consistently refusing to honor these important legal documents, lawmakers and regulators began expressing their concern with this inconsistency.  As a result, the National Conference of Commissioners on Uniform State Laws approved the Uniform Power of Attorney Act in 2006.  Only a few states have adopted this uniform law, including Nevada.
The Uniform Power of Attorney Act was enacted for the purpose of bringing uniformity to powers of attorney, which have rapidly become very common tools in estate planning.  One of the provisions of the act addresses "Liability for Refusal to Accept Acknowledged Power of Attorney." Under this provision, a third party is required to either accept an acknowledged power of attorney or request a certification, translation, or an opinion of counsel within seven business days of presentment.  Once this request has been made, the third party must accept the power of attorney within five business days of receiving the requested document.  Also significant is the provision that a third party cannot require a different form of power of attorney, which banks had begun to do routinely.
How power of attorney abuse has affected the law
There was a time when a power of attorney was rarely challenged, because exploitation by agents was rare.  Unfortunately, the instances of adult children stealing from their parents, through their authority under a power of attorney, increased over the years.  This increase in power of attorney misuse eventually prompted lawmakers to focus on the problem of abuse.
This type of abuse gained national attention in 2007 when the son of philanthropist, Brooke Astor, was indicted for attempting to "unjustly enrich" himself, using her power of attorney.  He was convicted in 2009 for grand larceny, after he managed to steal more than $1 million from his mother.
The response to abuse was the refusal to honor power of attorney documents
Banks and other financial institutions started taking their own precautions against abuse of powers of attorney.  This led to the imposition of tougher requirements for honoring a power of attorney document.  As a result, banks regularly rejected powers of attorney if they were signed more than 6 months before presentation.  They also routinely rejected a power of attorney from a different state.  These higher standards made it more difficult for well-meaning adult children to care for their parents.  In some situations, the requirements imposed by these entities were extremely burdensome, and nearly impossible to meet. So, the benefits established by the Uniform Power of Attorney Act are great.
If you have questions regarding power of attorney, or any other estate planning needs, please contact Anderson, Dorn & Rader, Ltd., either online or by calling us at (775) 823-9455.