Generational wealth is often the means by which families retain economic status and live comfortably over time. Family members before you worked throughout their lives to make a living, care for their assets, and pass some of that down to the next generation: you. In the event that you are expecting an inheritance, do you have the proper measures in place to confidently acquire and manage it?
Estate planning plays an integral roll in maximizing an expected inheritance by laying out how it will be used by your family in the future. Expert research analyses predict that the largest transfer of wealth in history will occur over the next several decades. However, with an uncertain economic climate and a trend towards spending over saving, heirs of inheritances often spend, lose, or donate large portions of what they receive. Planning for inherited wealth can help you anticipate and prepare for these instances, while sill protecting the legacy left to you. With an expertly-crafted inheritance plan, you are helping to ensure financial security for you and your family.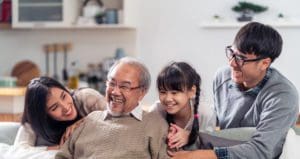 Sometimes, our emotions guide our financial decisions, rather than logic. The feelings surrounding the transfer of an inheritance are often unsettling – grief, guilt, anger, confusion. It's difficult to consider the facts and hard numbers associated with the passing of a loved one. Not to mention, there are lengthy procedures one has to go through to legally confirm the transfer of wealth. It's important to stay level-headed during the decisions that could affect you and your family's financial well-being.
An inheritance can be an unexpected stroke of good fortune in a time of loss. Since our brains often classify them as "found" money rather than "earned" money, inheritances don't tend to be utilized as conservatively as the money we work for. That's why most inheritances are drained within just five years. A failure to realize the implications of careless spending can get us accustomed to living a lifestyle above our means, only to have it disappear as quickly as it came.
A sudden acquisition of assets and cash can greatly affect you and your family's life. When handled correctly, you'll respect the legacy of your loved ones that came before you. When caught unprepared though, you could be burdened by tax payments, careless spending repercussions, and even creditor issues.
Before any pen & paper planning begins, it's best to have a conversation with your loved ones while they are still living and mentally fit. It can be awkward to talk about what happens to assets after one passes, but go in with the frame of mind that each party will be helping each other. The benefactor will be giving you vital information and consent, and you will be giving them peace of mind that their legacy will live on. By discussing their hopes of how the inheritance will be used after they pass, you'll get a better understanding which you can use in the planning process.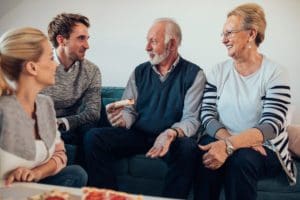 Using the conversations with loved ones as your guide, it's crucial to then meet with a financial planner and an estate planning attorney to discuss the amount and types of assets you anticipate inheriting. There are nuances to the processes in which you'll handle various types of assets. For example, inherited real estate is handled much differently than inherited stocks and bonds. An estate planning attorney can also help you understand the distribution schedule to receive the assets. It could be all at once, in installments, or custom-configured based on a will. Not to mention, a financial planner can help you navigate the taxes associated with your inheritance.
Life happens, and a legacy left to you by a loved one can alter the vision of your financial picture. Anderson, Dorn, & Rader are your trusted team of estate planning lawyers and financial planners in Reno.
If your family is expecting an inheritance, wants to update estate plans, or has questions about the planning process, give our office a call so we can help you maximize your windfall and honor the loved ones that worked hard to pass on their good fortune to you.