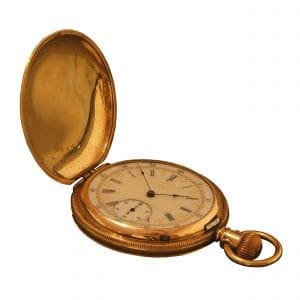 When it comes to estate planning most clients readily think about their cash, investments, houses, and cars.  But what some clients tend to overlook are the valuable family heirlooms.  Those items hold value: not only monetary, but most often emotional value.  When it comes to deciding how to distribute your assets, you will certainly want to include your personal effects, such as your grandmother's engagement ring or your grandfather's pocket watch.  Including heirlooms in your estate plan is important for you and your family.
Be specific and put it in writing
It is common for parents to sit down with their children and discuss which personal belongings or heirlooms each of them may want after the parents pass on.  However, even though children may agree now their preferences may change over time.  Memories often fade or personal feelings change.  Though it may not be necessary to specifically leave each and every personal item to someone, the gifts that are meaningful to you or your family should be written down in specific detail.  Designating which items you want to leave to which family members will be important to you and your beneficiaries in the future.  A properly drafted estate plan will allow you to distribute those items upon your death through a separate writing that can be updated over time without constant attorney involvement.
Obtain an appraisal of your heirlooms
An heirloom is a specific item that is typically passed on from one generation to the next.  Traditionally, these types of items include items that hold great monetary, historical, or sentimental value.  Nonetheless, the first step you should take is to determine the potential monetary value by getting the items appraised.  Some clients prefer to get an appraisal while still alive in order to make sure their children each receive approximately the same value of property, and this can help with our areas of planning (such as obtaining the right amount of insurance).  But an appraisal while still alive is not necessary, as this step can also be done after your passing.
Finding someone to appraise your heirlooms
There are many different dealers out there with the expertise to appraise your heirlooms.  Determining where to go depends on what type of items you have.  For instance, antique dealers can appraise antique furniture and other older, rare items.  Fine art dealers, rare book dealers, and many others are available to provide accurate appraisals of the value of your heirlooms.  If you need a jump start on locating these individuals, contact certain professional organizations, such as Private Art Dealers Association, Art Dealers Association of America, International Fine Print Dealers Association, or the National Antique and Art Dealers Association of America.  These associations are very helpful in finding the type of qualified dealer you need.
Include a "No-Contest Clause" in your estate plan
In Nevada, we recommend that you include what is referred to as a "No-Contest Clause" in your will or trust.  This provision, when properly drafted, will often discourage family disputes over specific inheritances. With a No-Contest Clause, if an heir chooses to contest, or challenge, the will, they will no longer be entitled to receive any part of the inheritance.
If you have questions regarding family heirlooms, or any other estate planning needs, please contact Anderson, Dorn & Rader, Ltd., either online or by calling us at (775) 823-9455.