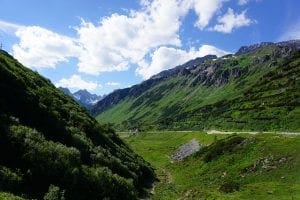 If you are planning for your retirement and trying to decide where to spend those relaxing days, come to Reno, Nevada.  This is especially true if you expect to be an active adult when retirement time comes for you.  Reno, "The Biggest Little City in the World," is the 4th largest city in Nevada with a population of approximately 220,000.  With its casinos, resorts and the nearby Sierra Nevada Mountain range, this fun city is a great place for retirees who love the outdoors.
All the charm of Reno
Believe it or not, Reno's notoriety reached its peak in the 20th century when people from the east, especially New Yorkers, came to the city to get a quickie divorce. While gambling remains essential to Reno's economy, it is no longer the gambling capital of Nevada.  Its most successful hotel casinos are the Atlantis, the Peppermill, and the Grand Sierra Resort.  Reno has a booming food culture (primarily in its Midtown district), is a budding artist community, and is a family friendly city continue to grow.  With the growth of the tech community in Reno's surrounding community, expectations are that Northern Nevada will continue to boom for many years to come.
Reno's great outdoors
The nearby Sierra Nevada Mountains and deserts make Reno a great area for people who like the outdoors.  There are so many cultural and sporting venues for residents to enjoy. In 2004, Reno completed its $1.5 million whitewater park on the Truckee River, located in downtown Reno.  This amazing attraction brings paddlers from all over the country. If skiing is your thing, there are 18 ski areas within 2 hours of the city.  Reno is in close proximity to three major bodies of water: Lake Tahoe, the Truckee River, and Pyramid Lake.  This is all not to mention the local hiking, fishing, trail riding, running, golfing, and the myriad other outdoor activities the city has to offer.
What makes Reno a special retirement community?
Outdoor recreation is readily accessible from Reno, thanks to its desert, Lake Tahoe, and the nearby Sierra Nevadas.  There are a lot of active adult communities to choose from.  Reno also has a full range of cultural institutions including museums, orchestras, galleries, the Nevada Shakespeare Company, the Pioneer Center for the Performing Arts, and an active library system. There are many events and festivals held in Reno throughout the year, including the classic car convention Hot August Nights, Street Vibrations, the Reno Air Races, the Hot Air Balloon Races, the Rib Cookoff, and local cultural events including the Italian Festival, the Basque Festival, the Greek Festival... the list goes on and on.
Probably best of all is the fact that Nevada has no income tax!  We see many employees that have spent a lifetime accumulating hard earned retirement income moving to our beautiful state and keeping 4%, 5%, or even 10% more of their retirement money by avoiding state income taxes.  Not to mention that the cost of living in Reno is significantly less expensive than many other areas on the west coast.
Why You Need a Retirement Plan
Most clients rely on social security (and maybe a 401(k)), believing they have nothing to worry about when it comes time to retire.  Nothing could be farther from the truth.  The reality is, we all need to take our retirement into our own hands and not be dependent on government benefits to secure a comfortable retirement for us.  There is more to retirement than making sure you can pay your mortgage - you should also consider being able to afford a certain lifestyle (do you like to travel?), the potential risks with investments (have you paid attention to the market since 2008?), any cash flow needs (do you have any hobbies you would like to afford?), as well as how long your retirement plan should provide for your care.
Understanding Social Security benefits
Many people have a concern about the certainty of the Social Security system.  Realistically, the prospects of relying on government retirement benefits are not very good.  While you are employed, you make contributions into Social Security in the form of Federal Insurance Contributions Act (FICA) taxes that are withheld from nearly all paychecks.  Those contributions are used to pay Social Security benefits for other workers when it is their time to retire.  Once it is your time to retire, you receive benefits from the system, as well (based upon the amounts contributed by other workers at the time of your retirement).
Social Security benefits are often uncertain
According to one study, the ratio of covered workers versus beneficiaries under the Social Security program has decreased significantly.  Back in 1940, 35.3 million workers paid into the system, but there were only 222,000 beneficiaries.  That was a ratio of 159 to 1.  However, in 2003, there were 154.3 million workers and 46.8 million beneficiaries; a ratio of 3.3 to 1.
With more and more people retiring and living longer than before, a greater burden is being placed on the Social Security system.  Ultimately, the strain on the system may require our government to reduce social security benefits, or even suspend them completely.
Effects of unforeseen medical expenses on your retirement plans
As we age, medical problems typically increase, as do health care expenses.  Without sufficient financial support, medical expenses may create a financial burden, too large for you to bear.  So, a part of your retirement plan should probably include long-term insurance to help finance your health care needs during retirement.
What if you want to retire earlier?
Under Social Security, the earliest you can start collecting retirement benefits is age 62.  However, the longer you wait to start collecting social security, the larger your payments will be.  In fact, you will not receive your full retirement payout, unless you wait until "full retirement age," which has been increased to 67 years old, for those born in 1960 or later.  For individuals born before 1960, their full retirement age will depend on their birth year.
Make sure your estate plan is up to date
Your estate plan will govern the distribution of your assets upon your death.  Whether you currently have a will, trust, or no plan at all, this is an area of the law that changes regularly.  While considering your retirement, you should consult with an attorney about coordinating your retirement plan with your estate plan.  Generally, you want to make sure there are beneficiaries named on all of your qualified retirement accounts, to make sure your hard-earned money can pass to your beneficiaries upon your death without requiring a complicated, drawn-out legal process.
Attend a free Webinar!. If you have questions regarding retirement planning or any other estate planning issues, please contact Anderson, Dorn & Rader, Ltd. for a consultation, either online or by calling us at (775) 823-9455.