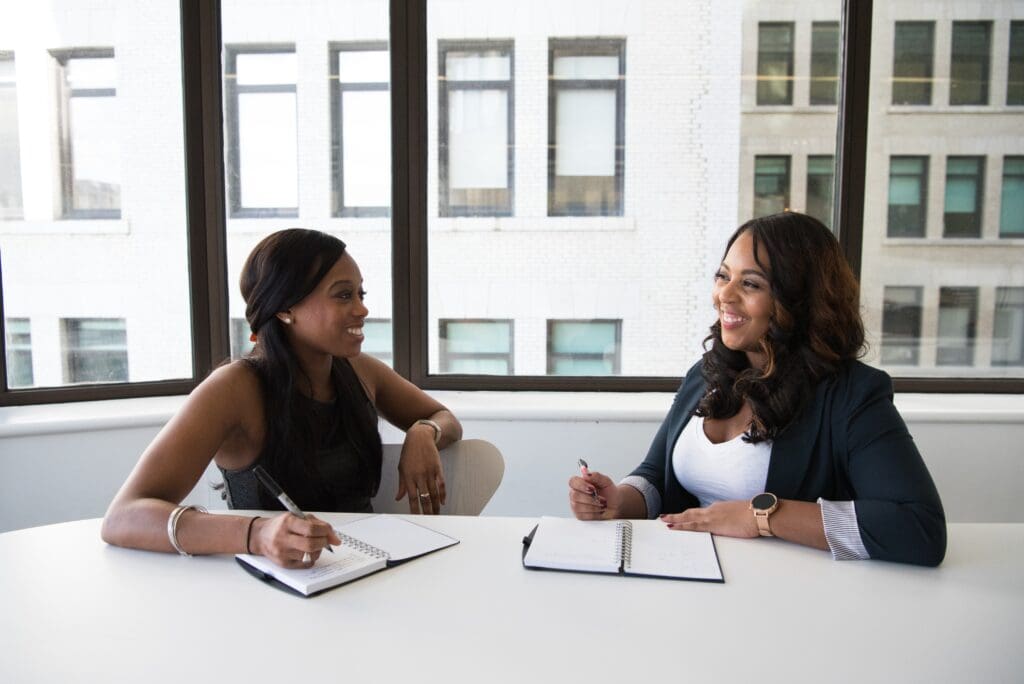 In today's digital age, though a plethora of information is available at our fingertips, certain crucial topics like estate planning often remain overshadowed by myths and misconceptions. Many steer clear from delving into discussions about estate planning in Reno, either due to a lack of awareness or the uneasy feelings associated with contemplating life's uncertainties. Common misconceptions such as the notion that having a will sidesteps probate, or that marriage automatically transfers all assets to the surviving spouse, often mislead individuals, especially those with modest assets. It's imperative to debunk these myths and highlight the substantial benefits of having a well-thought-out estate plan. Not only does it provide a roadmap for the distribution of your assets posthumously, but it also ensures protection for you and your loved ones in case of incapacitation.
Let's narrow down the discussion to three pivotal reasons why keeping your estate plan updated is non-negotiable:
A Transparent Communication of Your Wishes:
Death and the matters surrounding it are often seen as taboo subjects, avoided in conversations with loved ones. However, it's these candid discussions that pave the way for clear understanding and preparation for the inevitable. An updated estate plan serves as a comprehensive guide for your family, illuminating your desires regarding asset distribution, the guardianship of minor children and pets, and even your own final arrangements. This clarity can significantly alleviate the stress and confusion that usually follows a family member's passing, more so if there have been recent significant life changes like a birth or a death.
A Legally Binding Blueprint:
The assumption that verbal agreements with loved ones about asset distribution are sufficient can lead to unexpected and undesired outcomes. When financial strains come into play, even the closest of kin might act contrary to your wishes. For instance, adding a child's name to the title of your property might seem like a prudent way to avoid probate, yet it opens up a Pandora's box of potential legal and familial disputes. A meticulously crafted estate plan, forged with the assistance of seasoned estate planning attorneys, ensures that your assets are distributed precisely according to your wishes, minimizing the scope of conflicts.
Your Autonomy in Decision-Making:
Hesitation to consult with an estate planning attorney in Reno often stems from a lack of understanding regarding the repercussions of an outdated or non-existent estate plan. In the absence of a personal estate plan, state laws take over, and these generic intestate statutes might not resonate with your unique familial relationships or financial circumstances. Especially for individuals in blended families, parents with minor children, entrepreneurs, or unmarried couples, the urgency to establish a personalized plan cannot be overstated. Additionally, an estate plan is your safety net against unforeseen incapacitation, allowing you to designate trusted individuals to manage your affairs, thereby circumventing potentially distressing court-supervised conservatorships or guardianships.
The path to ensuring your future and that of your loved ones lies in a well-structured estate plan. Engaging with proficient estate planning attorneys like the team at Anderson Dorn & Rader can empower you to create a robust plan that mirrors your aspirations. Should you or your loved ones harbor any queries regarding initiating or updating an estate plan, the expert counsel at Anderson Dorn & Rader is just a call away, ready to guide you through every step of this vital journey.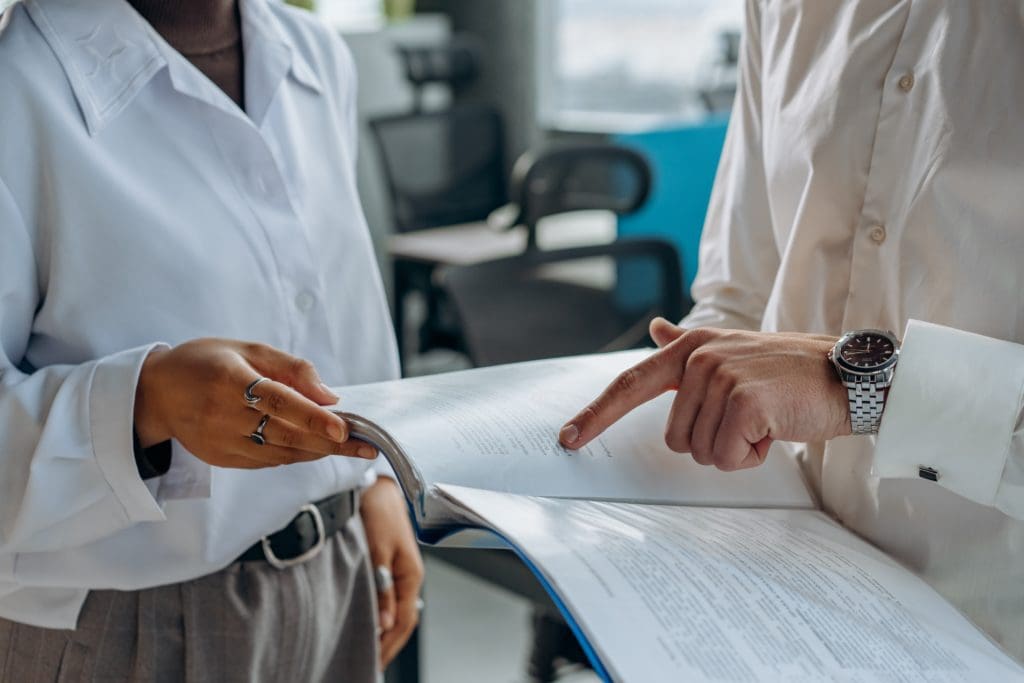 Prepare to be amazed! May is not just any ordinary month - it's National Home Remodeling Month, the time of year when the National Association of Home Builders officially recognizes the tremendous value of home improvement projects. Springtime comes with spring cleanings and home improvement projects, but can also be a good time to consider updating your estate planning documents.
If you need to make small updates to your estate planning documents, such as changing the names of beneficiaries or decision makers, you may wonder whether you can take care of these changes on your own or if you should seek the assistance of a professional. Here are some things to consider before choosing which option is best for you:
If Your Name Changes
If you've changed your name due to marriage and/or your own personal preference, and your estate planning documents don't need to be changed, you may only need to keep copies of any legal paperwork reflecting the name change. Keep copies of these documents together with your estate planning documents. If you've remarried and want to change your name in your estate planning information, or if a trust you established has your old name in the title, it's best to consult an industry professional, such as an attorney, to ensure that the name change is properly handled.
If a Beneficiary's Name Changes
Wondering what you should do if your beneficiary's name changes? Whether it is due to marriage and/or personal preference, staying on top of this information can save you from running into issues later down the road. While updating your estate planning documents is not necessarily critical, it may be necessary for your beneficiary to prove their identity with a court order, marriage certificate, or birth certificate. It is important to avoid making changes directly on your estate planning documents, such as crossing out a name and writing in a new one. This has resulted in confusion and has even prompted litigation in the past. Courts have had to weigh in on these types of edits to estate planning documents to determine their validity and intent. Even though it may seem harmless, unforeseen consequences can often arise when attempting to edit legal documents yourself.
Adding or Removing a Beneficiary
When events occur such as the birth of a child or the passing of a beneficiary, you may wonder if you need to update your estate planning documents. The answer is that it depends on the language in your documents. Some estate planning documents are drafted to anticipate future additions or removals of beneficiaries by name. It is highly important to seek legal advice before making any changes to your estate planning documents, as serious legal consequences can result from attempting to do so on your own.
Making changes without legal advice could result in unintentionally cutting off people from receiving an inheritance or having your property go to those who never intended to benefit. For instance, adding a spouse's name to the list of children in your estate planning documents could lead to unintended consequences if the spouse remarries after the child's death. The former in-law could become a beneficiary of the family trust and have certain rights regarding the trust's administration, including the right to demand a copy of the trust documents and any financial accountancy. Once that share is paid out, the former in-law might use it in a way that it was not originally intended for, causing negative consequences from an innocent and well-meaning attempt to provide for an in-law.
Appointing New Trusted Decision Makers
In some cases, you may want to appoint new individuals to make important decisions about your property if you become incapacitated or pass away. However, it's important to understand that certain legal documents cannot be amended easily. While it may be tempting to simply cross off the names of the people you want to remove and add new preferred decision-makers, this can actually void the document under certain circumstances.
If you need to make such important changes, it's best to have the documents redrafted and executed with the same formalities used in the original documents, ensuring that you follow the applicable state law. For instance, your state may require multiple unrelated witnesses to the signing of a modified will, even if the change you're making is a one-sentence amendment. The same is true for a codicil, which is an amendment to your will. Other legal documents, such as a power of attorney, a trust amendment, or restatement, may also require similar formalities, such as having your signature notarized.
Modifying Distribution Provisions
There may be times when you consider altering the distribution provisions of your will or trust by changing the percentage/fraction shares of your estate. It is important to note that this modification should be avoided when attempting to make such changes on your own. It is always advisable to consult an attorney if you wish to modify the distribution provisions of your will or trust. You must consider this amendment very carefully and execute it with strict documentation. Such a change to your estate planning documents carries the risk that a beneficiary who receives less under the amendment may challenge it and use any argument available to invalidate the changes. An experienced estate planning attorney will know the necessary steps to take to ensure that your legal documents will be honored by your beneficiaries and the courts after you pass away.
As you have seen, remodeling your estate plan without the help of a trained and experienced attorney can lead to many potential issues. When handled properly, these changes don't have to be expensive. Your attorney can quickly and inexpensively fix some of these small issues by drafting an amendment to your estate planning documents. Other changes may require more work because the issues are considerably more complex than you first realized. In either case, with a legal professional guiding you through the process, you can be confident that you will not be leaving your loved ones with a legal mess to sort out after you are gone.
If you are uncertain about whether you need an attorney to help you modify your estate plan, we encourage you to contact us. We are happy to consult with you and help you determine what changes, if any, you may need to make.
Trust Funding: Is Everything Titled Correctly?
You've had your trust documents drafted and signed, now you assume your estate plan is in place and no further action is required. Unfortunately, this is not all that needs to be done to ensure your estate plan is effective. For any trust to have actual value, it needs to be funded. 
The process of funding your trust is essential to leave property, cash, and other assets to your beneficiaries. Learn more about trust funding and proper titling below. 
How to Fund Your Trust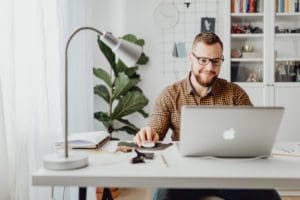 Funding is the process of moving assets, such as money and property into the appropriate trust. To fully understand funding, imagine your trust as an empty bucket. The bucket by itself doesn't offer much usefulness, but once you fill the bucket up, it has a purpose. Trusts function similarly in that they are only useful when they have money or property in them. 
The funding process involves retitling your assets in the name of your trust. Bank accounts, property, and any other assets will need to be titled in the trust's name in order for them to be included in that trust, otherwise, it will remain empty. This can be done in one of two ways: 
Transfer ownership of your accounts and property from you (individually) to yourself as a trustee of your trust. 

Designate beneficiaries and name the trust as a beneficiary on other types of property such as life insurance.
By doing this, your trust can be easily handed over to a successor trustee to manage in the event of your incapacitation - without the need for court intervention. Your successor trustee will have the right and responsibility to use the assets placed in the trust for you and your beneficiaries while you are unable to manage those things on your own. Fortunately, fully funded living trusts are exempt from the probate process, which provides a superior method of managing the trust for streamlined asset distribution and much more. 
To properly fund your trust, you'll need to work with the financial organizations you bank with to transfer ownership of your accounts into the trust's name. Any real property you own will also need to be transferred into the trust's name which may require a new deed to be signed with the correct information. Take a look at some of the common types of property that can be included or funded in your trust:
Cash Accounts (Checking & Savings)
Accounts including checking, savings, money market, and certificate of deposit (CD) should all be regularly funded to your trust. To do this, you'll need to work with the bank or credit union in which you have accounts to retitle them into your trust's name. Commonly, you will be required to provide a certificate of trust that contains information the financial institution will need to complete the transfer. Just be sure that there are no early withdrawal penalties for retitling your CD accounts. 
Real Estate and Real Property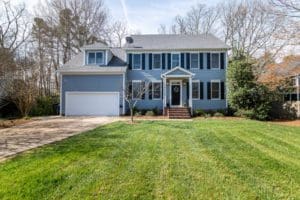 Real estate may refer to your personal residence or another property (commercial, residential, or industrial) owned by you. Real property refers to the interests associated with property such as mineral or timber rights. Both types of property will require the help of an estate planning attorney to prepare the appropriate documents and ensure the property deeds are signed and sealed specifically for your trust. 
Investments
Investment accounts will also need to be transferred into your trust's name which can be accomplished through your financial advisor or broker of a custodial account. To do this, a certificate of trust is often necessary for proper retitling of your investments.  
Personal Items
Personal effects may include items such as jewelry, furniture, clothing, photos, artwork, collections, tools, vehicles, and more. You can easily move these items into your trust by signing an assignment of personal property.
Life Insurance
In regards to your life insurance, it's best to name your trust as the primary beneficiary of the policy so that the trust has authority over the earnings garnered from said policy. It is then customary to name loved ones or other special persons such as a spouse, partner, or child as secondary beneficiaries. Most insurance companies have processes in place that allow these changes to be made easily. To change the primary beneficiary on your life insurance policy, contact your insurance agent to get the proper beneficiary designation forms filled out and filed.  
Retirement Assets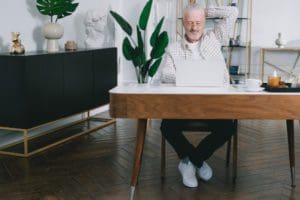 Retirement assets may include individual retirement accounts (IRAs) and 401k plans. Typically, it is not recommended to transfer ownership of these accounts to your trust due to the serious tax implications they pose for the plan's owner. Before you assign your trust as the primary beneficiary on your retirement accounts, it's crucial that you understand the potential tax consequences associated with this plan of action. Fortunately, your estate planning attorney can help you assess these risks and make the most appropriate decision for you. 
Other Assets to Consider
The most common types of property are listed above, but these aren't the only assets that you may want to be funded into your trust. To ensure that your legacy goes to the appropriate beneficiaries, and to avoid probate, it's important to include all of your assets in your trust. Some of the other types of property that should be funded into your trust include:
mortgages, loans, promissory notes, or other receivables

business interests such as partnerships, LLCs, or small business stock

royalties from books and art 

trademarks and copyrights

digital assets such as income streams from online content 

health savings accounts (HSA)
Trust Funding with Reputable Estate Planning Attorneys AD&R
Your estate plans matter more than you may think. While many people assume they don't have adequate assets to warrant the need for a living trust or other types of estate plans, this isn't the case. Reputable estate planning attorneys can help you develop an effective estate plan that safeguards your assets and ensures your legacy for generations to come. 
Connect with Anderson, Dorn & Rader today to have your trust documents drafted and titled, and your trusts properly funded. We'll help you retitle your accounts and ensure correct ownership of your property for an effective estate plan.
While no one likes to think about a time when they're no longer around, we all secretly wonder the same things: Will my spouse have enough to live on when I'm not there? Will I be able to leave a legacy for my children? Will the family home stay in the family, or will it have to be sold to pay off creditors and taxes? This is why estate planning is important and necessary.
Estate Planning
Estate planning is simply a way to protect your assets and your loved ones by creating legally valid documents that address a variety of concerns. Do you have a child that has special needs? Then a special needs trust might be the solution for you. This type of trust allows you to provide for a disabled or incapacitated dependent without affecting their eligibility for government-assistance programs. This trust can also be a component of a larger family trust, often called a Living Trust, that shields your assets from probate, minimizes taxes and even provides a way to give your heirs incentives for going to college, getting a job and similar personal growth accomplishments.
Set Up an Estate Plan
A good estate plan will also include a Powers of Attorney which are documents designed to designate someone to step in and speak on your behalf in financial and medical matters. In addition, you should have Advance Directives (a living will and health care power of attorney) that tells your healthcare providers how to handle life support and resuscitation matters.
In a nutshell, your estate plan is something you really can't do without and it's important that you have all of the key essentials. Hire an estate planning attorney! Anderson, Dorn & Rader, Ltd. has experienced estate planning lawyers that you can trust.