Estate plans are more than your monetary net worth. Categories of your estate can include real estate, pets, possessions and all other property you own. Some people forget how priceless personal property, such as family heirlooms and keepsakes, can be to those you leave behind. 
It is important to work out what will happen to these valuable items after your death by creating an estate plan. 
What Is An Heirloom And Keepsake?
Heirlooms
Heirlooms have been passed down to family members for generations. These items can vary in monetary value, but the memories attached to them are copious, giving them an emotional and sentimental value that shouldn't be discarded or auctioned after your passing.
Keepsakes
Keepsakes are slightly different from heirlooms because they apply to specific items you owned during your life. These items can be anything from cutlery sets, furniture, or jewelry that you left behind for your family. While these valuable items only have been passed down once, they have nostalgia your family wouldn't want to lose.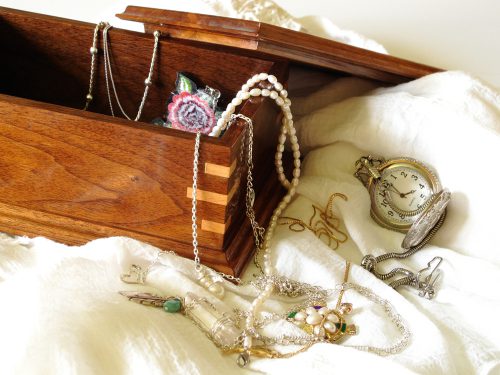 Issues You May Face When Sorting Family Heirlooms and Keepsakes
Family members can have different values associated with certain heirlooms and keepsakes. It can be crucial to talk with each family member about their feelings and expectations towards certain items in advance. This common knowledge will help your family avoid unnecessary fighting for heirlooms or keepsakes after your death. 
It is a good idea to decide if you need to have your family heirlooms or keepsakes appraised. By doing this, you provide your heirs with the necessary documentation to understand the value of each object passed down to them. Plus, you might realize you want to get some of these items insured due to their worth. Handling this before you pass will make it easier for your heirs to go through the mourning process and avoid unnecessary externalities.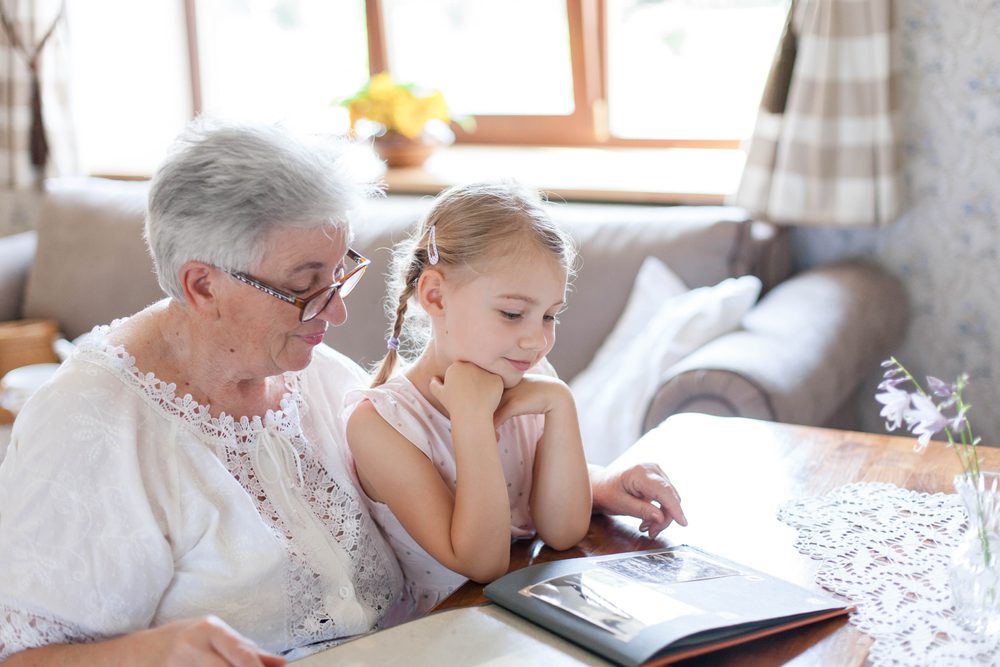 How To Distribute Family Heirlooms and Keepsakes
There is no proper way to distribute these valuable and irreplaceable items after your death. Of course, these valuables could end up lost or undervalued if they end up in the wrong hands when there is no plan in place for family heirlooms and keepsakes.
Here are some ways to distribute these precious items to your heirs.
Equal Distribution 
Some people prefer to equally distribute heirlooms and keepsakes to their heirs by focusing on each items' monetary value. An estates planning attorney can offer you guidance when understanding the liquidity of each family heirloom and keepsake.
Personal Property Memorandum
It is important to note more than two of your heirs may desire the same heirloom or keepsake. You can resolve this dilemma before you pass by creating a personal property memorandum. This document is a chance for you to explicitly state your wishes and avoid any conflict that may come after your death. 
One benefit to this type of inheritance planning is that a property personal memorandum is referred to as your last will and identifies who is to receive said property. Also, you don't need to execute a new will or amend your trust if you decide to make modifications to which heirs receive these family heirlooms and keepsakes.
Gifting Family Heirlooms And Heirlooms During Your Life
You may prefer to gift special items to your heirs before passing away. Doing this could be a consideration if you find enjoyment in seeing how your family reacts to receiving their heirloom or keepsake. 
Of course, you don't want to forget the gift tax you may incur after giving any items to your heirs while alive. Furthermore, you may want to consider if you should factor them into what share of your estate your heirs receive after your death depending on their value.
Let An Estate Planning Attorney Help
Anderson Dorn and Rader's attorneys have the expertise and knowledge to help you create an estate plan that considers all your assets. Family heirlooms and keepsakes are just one piece of the puzzle. Define all your wishes for what your heirs receive with an estate plan to help avoid conflict between your heirs later on.
Many Northern Nevadans know the dangers that come along with this time of year. A 2019 statistic showed that 17% of all accidents happen during winter conditions, highlighting an increased chance for individuals to experience an accident due to extreme weather changes. Ultimately, no matter how long you've lived in the region, less sunlight, alongside rain, snow, and black ice creates challenges for anyone driving on the road. While no one ever thinks they will fall victim to an accident, knowing what to do after a fender bender is crucial to ensuring a headache-free experience.

What To Do After A Car Accident
Following these guidelines can help you document the incident calmly and efficiently.
First, check that you and all passengers in your vehicle are okay. If there seem to be any injuries, call 911 right away. You can report the accident and injuries during this time to ensure the proper first responders are sent. If for any reason, you do not have access to a phone, be sure to immediately ask any stopped witnesses or civilians to call for help.
If no one is injured and you are not at risk of further danger, move all vehicles involved to a safe location. Once you are removed from further danger, exchange driver's licenses, contacts, and insurance information with every party involved.
Afterward, it is a good idea to contact your local authorities if no injuries have been previously reported. No parties involved should leave until the officer shows up so that the accident can be properly evaluated. While waiting, feel free to take pictures of damages caused to all vehicles involved. The police report will help each insurance company determine who is at fault for the accident and any other injuries that may arise in the future.
Finally, contact your insurance company as soon as possible. If you are in a safe place, you can contact your insurance company immediately after the accident. They offer guidance during this stressful time and can ensure that you don't miss any steps that would have significant consequences regarding liability.
While many people believe there is no reason to immediately report minor accidents, following these steps avoids unnecessary complications and significant penalties down the road.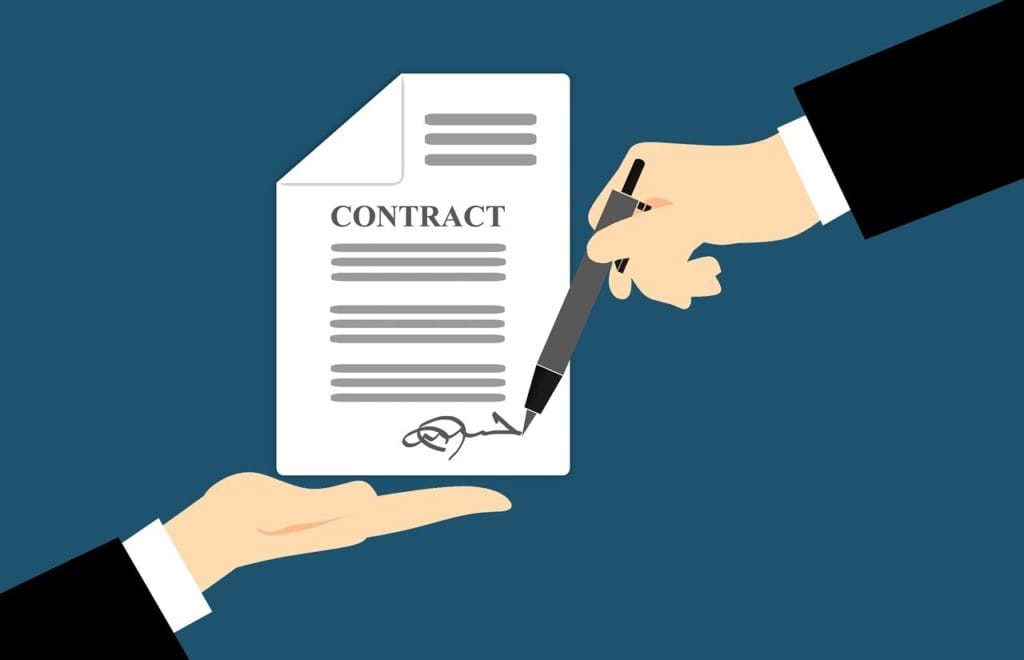 How Car Accidents Can Impact Your Estate Planning
Healthcare decision-making.
If an accident occurs making you unable to speak or communicate decisions clearly, you will need to have someone talk to medical professionals on your behalf. This should be a previously planned and trusted individual who would be deemed your medical power of attorney. This person will arrange treatment with doctors until you regain consciousness, so it's crucial you've assigned this power to someone. Your medical power of attorney will expedite medical treatment in the case of an emergency. Furthermore, your medical power of attorney should know where to obtain a copy of this documentation to help expedite treatment.
Adequate insurance coverage.
Opting for minimum coverage can be detrimental to your savings and property in the event of a serious lawsuit. You and your car must be fully covered to prevent this from happening. Plus, you should speak to your insurance broker to find out if umbrella insurance makes sense for you. Umbrella insurance is a low-cost way to gain extra liability coverage and protect yourself from damages that may exceed the limits of your car insurance. Umbrella insurance ensures you have access to a bigger pool of money in the event of a car crash lawsuit against you, protecting your savings and future prosperity.
Be Careful of Fraudulent Transfers.
After a car accident with significant property damages and medical injuries, it may feel necessary to protect your assets from excessive lawsuit demands. You may attempt to do this by transferring funds to friends and family, but be careful because this is against the law in some states. These transfers used to protect assets won't be ignored by the courts. If considered fraudulent, court judges have the full right and power to reverse transfers. This means that these assets can be obtained by the party in the event of a successful lawsuit against you even after being gifted to a friend or family member.
Revocable Trusts Do Not Protect Your Property from Lawsuits
Revocable trusts are used to protect your assets and trust from creditors and lawsuits after your death. Unfortunately, while some people believe that these trusts protect their assets during their life, this is a misconception and not their design. These trusts fail to completely protect your assets because you have complete control of all assets placed in a revocable trust. Your ability to control these trusts means a judge can order you to revoke the trust to pay creditors and lawsuit judgments.

Contact AD&R Now to Protect Your Estates
However, with the guidance of an experienced asset protection and estate planning attorney, you can use properly designed strategies to enhance protection for your assets and property. That means taking the time to sit down with an experienced attorney well before an accident occurs offers you the best chance to maximize asset protection for your estates.
SPEAK WITH AN ESTATE PLANNING ATTORNEY
Contact us today to see how AD&R can provide you with the finest legacy and wealth planning advice Northern Nevada has to offer. We help get you the proper insurance and design estate planning to help you overcome unexpected lawsuits after an accident. Give us a call today so that we can help prepare you for the perils winter might bring. 
 To date, twenty-four states have enacted or introduced model legislation referred to as the Uniform Voidable Transactions Act (Formerly Uniform Fraudulent Transfer Act). The full text is available on the website of the Uniform Law Commission at https://www.uniformlaws.org/committees/community-home?CommunityKey=64ee1ccc-a3ae-4a5e-a18f-a5ba8206bf49.
In the attempt to progress towards a modern US tax system, the Biden administration has proposed a number of changes to the current tax code. According to a publication released by the U.S. Treasury early this year, they hope to push these changes through Congress which is necessary to gain approval for the amendments. It's true that many Americans are divided on the best methods for stimulating the US economy, however, one fact remains undoubtable - careful estate and tax planning is crucial for the wealth and financial security of American families. 
The Greenbook, a publication that provides information regarding the Administration's revenue proposals, details the proposed changes which will ultimately impact estate planning in numerous ways. Many of the effective estate planning strategies that have been diligently defined by professionals in the industry for decades may be discarded. However, this could also enhance certain processes in estate planning by implementing other key strategies.   

How Might the Estate Tax Exemption Reduction Affect You?
Notably, the reduction of estate and gift tax exemption amounts is absent from the list of proposals. While it's possible that this could change in the future, we know that for now, these tax exemptions remain extremely high. It's important to understand the law as it is written today so that you can make appropriate decisions with your assets and prepare for other coming changes. 
As it stands today, the estate tax laws that were passed under the Trump administration will expire and reset to the prior laws starting in 2026. If there is no action made by Congress to change this, the reset will restore the estate and gift tax exemption amount to $5 million, as it was in 2016. However, the rate of inflation must also be included in this amount which brings the total to roughly $6.6 million by 2026. 
With this information in mind, it's crucial that you do all you can now to determine the expected return on your investments for the future. To do this, you should consider the average rates of return on your current investments, compounded annually. Many people have found that a healthy return of 7% annually could double one's net worth in just 10 to 12 years. However, if estate tax exemption amounts are reduced by roughly 50% and continue to increase with the inflation rate, you risk having to pay significantly high estate tax rates. 
Other Greenbook Proposals May Be a Factor
It can be difficult to prepare for the uncertainties that may affect your tax and estate planning strategies. Without knowing what the future holds, how do you determine the best way to protect your assets? To make a more accurate decision, some of the other Greenbook proposals should also be considered, such as: 
Raising the top income tax rates

Taxing capital gains as ordinary income for people who earn more than $1 million/year

Limitations on deferral benefits for like-kind exchanges of real estate

Treating transfers of appreciated property, including gifts and inheritances, as a sale of the property, thus triggering capital gains taxes on the property
These changes haven't been approved yet by Congress, but their consideration could help sway your strategic plans. The following strategies are still effective tools under current tax law, and implementing them now could provide significant tax savings.
Grantor Retained Annuity Trust
A grantor retained annuity trust (GRAT) is an estate planning strategy that allows the grantor to contribute appreciating assets to chosen beneficiaries using little or none of your gift tax exemption. To do this, you would transfer some of your property or accounts to the GRAT in which you will still retain the right to receive an annuity. Following a specified period of time, the beneficiaries will receive the amount remaining in the trust.

Installment Sales to an Intentionally Defective Grantor Trust
Another estate planning strategy that may be beneficial for you is to gift seed capital, typically in the form of cash, to an intentionally defective grantor trust (IDGT). You will then sell appreciating or income-producing property to the IDGT in which they will make installment payments back to you over a period of time. If the account or property increases in value over the period of the sale, the accounts or property in the trust will appreciate outside your taxable estate and will therefore avoid estate taxes. Additionally, the trust does not have to pay income taxes on the income the trust retains since the taxes are already paid on the income generated and accumulated in the trust.
Spousal Lifetime Access Trust
In a spousal lifetime access trust (SLAT), the grantor is to gift property to a trust created for the benefit of their spouse and possibly their beneficiaries. An independent trustee can make discretionary distributions to those beneficiaries, which can also benefit you indirectly. Contrary, an interested trustee should be limited to ascertainable standards when making distributions, such as health and education. With this estate planning strategy, you can take advantage of the high lifetime gift tax exemption amount by making gifts to your spouse. This trust avoids the use of the marital deduction which means the assets in the SLAT will not be included in either your or your spouse's gross estate for estate tax purposes.
Irrevocable Life Insurance Trust
Finally, there are irrevocable life insurance trusts (ILITs). This trust allows leveraging life insurance to ease the burden placed on your estate if it becomes subject to estate tax at your death. This type of trust is established by transferring an existing life insurance policy into the ILIT in which you make annual gifts to the trust in order to pay the premiums on the policy. At your death, the trust receives the insurance death benefit and distributes it according to the trust's terms. The death benefit and the premiums gifted to the trust are completed gifts, meaning your estate would not include any of the trust's value. 
Meet with Reputable Estate Planning Attorneys Today
We are holding a series of webinars over the coming weeks, from which you can obtain a great deal of useful information. Just choose the session that fits into your schedule. The webinars are being offered on a complimentary basis, so you have everything to gain and nothing to lose. This being stated, we do ask that you register in advance so that we can reserve your seat.
To sign up for an estate planning webinar, visit Anderson, Dorn & Rader here. Once you find a date that is right for you, click on the button that you see and follow the simple instructions to register. For more information regarding estate tax exemptions and planning, connect with our estate planning attorneys today.
SPEAK WITH AN ESTATE PLANNING ATTORNEY
When we think of estate planning, we often think about preparing our accounts and property to go to our loved ones in a tax-efficient way, protected from probate, disgruntled heirs, beneficiaries' creditors, divorcing spouses, bankruptcy, and the poor spending habits of children or other beneficiaries. We rarely consider preparing for receiving an inheritance of our own.
Believe it or not, there are some essential things you must consider when you anticipate receiving an inheritance. Understanding these issues can be crucial to protect that inheritance from unnecessary taxes and outside threats like creditors, divorcing spouses, and bankruptcy.
Understanding the Nature of the Property to Be Inherited
The first way to properly prepare to receive an inheritance is to discover what you will be inheriting. Is it real estate, a 401(k), or an individual retirement account (IRA)? Perhaps it is publicly traded stock, an interest in a family business, or just simply cash from a savings account or life insurance policy.
Whatever it is, there are steps you can take today to plan to receive and manage it properly. For example, if you will receive a large IRA account from a parent, do you understand the new rules associated with inherited IRAs as implemented by the SECURE Act passed in late 2019? If not, you should educate yourself now on how to maximize the tax benefits available under the law regarding required distributions. Without an understanding of these often complicated rules, you could make an irreversible mistake and withdraw all of the IRA funds at one time, thereby substantially increasing your tax liability in the year of withdrawal. There are a variety of nuances to these rules that a tax adviser or attorney can help you understand and navigate properly.
Likewise, if you are receiving rental property as a part of your inheritance, you should consider the business of being a landlord and if you even have an interest in continuing to operate such a venture. If not, you may want to prepare to find a buyer for the property who can offer you a fair price as soon as possible. Or, at the very least, look into hiring a property management company to take over as soon as you inherit the property.
Powers of Appointment
If your loved one has completed trust planning that includes establishing an irrevocable trust for you, such trusts frequently include important features that are generally referred to as powers of appointment. A power of appointment in a trust is a right, often given to the beneficiary of the trust, to gift trust property to someone else or, in some cases, to yourself. These powers are often limited to making gifts to only certain classes of people (such as the descendants of the trust makers), or they may be limited to making gifts only at death (a testamentary power of appointment) or during life (a lifetime power of appointment). Some trusts include both types of powers. These can be powerful planning tools that have been given to you through trust documents. Failure to recognize the existence of these powers can lead to unintended consequences, or at the very least, crucial missed asset protection and tax-planning opportunities.
If you know that you have been granted a power of appointment, you should attempt to obtain a copy of the relevant trust documents to carefully review and determine the nature of these powers. An experienced estate planning attorney can help you with this task. With this information, your professional advisers can properly advise you on the planning opportunities and tax consequences of the powers of appointment that may be available to you.
Keeping Inheritance Separate from Marital Property
A common mistake made by married individuals who receive an inheritance is to commingle that inheritance with the property of both spouses. How can this be a mistake? An example may best illustrate the point:
Imagine Robin receives a cash inheritance from her deceased father of $300,000 and she and her spouse Morgan decide to use the inheritance to buy a vacation cabin in the mountains. When purchasing the property, the title company assumes that because they are a married couple, they want to take title to the property as joint tenants with rights of survivorship and the deed gets prepared and recorded accordingly. Further imagine that over the years, they furnish the property together, maintain it, and enjoy many family vacations there. One night, however, Morgan has a little too much to drink at a bar, gets behind the wheel, and causes a deadly accident that results not just in a DUI, but also in a wrongful death lawsuit. Because Morgan's name is on the title to the property as a joint owner, Robin and Morgan discover that the family cabin is an asset that can be used to satisfy the lawsuit judgment against Morgan. As a result, they are forced to sell the cabin and use half of the proceeds to satisfy the judgment.
This unfortunate circumstance can be the result of Robin's failure to keep her inheritance as separate property. By commingling her property with Morgan, she made it much easier for the judgment creditor in the lawsuit to reach what otherwise would have been considered Robin's separate inheritance property.
Commingling inherited property can also lead to a similar result if Robin and Morgan ultimately divorce and the family court judge has to determine how to divide the marital property. Failing to keep the inherited property separate during marriage can often lead to that property being divided between spouses at divorce.
Inheritor's Trust
A fourth way for you to prepare to inherit property is by using an inheritor's trust. This is a special type of trust that can be established by the individual who will be leaving an inheritance to you. An inheritor's trust is designed to receive the inheritance that you would otherwise receive directly. It must be carefully designed and implemented to work properly, and an experienced estate planning attorney should most certainly be used in the effort. A properly drafted inheritor's trust includes the following key elements:
It is created and signed by the individual who will be leaving you an inheritance, not by you
The trust creator names the trust instead of you as the beneficiary of their will or revocable living trust
It typically has a spendthrift clause or is otherwise designed to protect the inherited property from creditors, divorcing spouses, lawsuits, bankruptcies, etc.
You are the beneficiary of the inheritor's trust
You may also be named as the trustee or co-trustee of the inheritor's trust, depending upon how protective the trust needs to be of the trust property
An inheritor's trust includes the following benefits:
The inheritance can be excluded from your taxable estate, potentially saving your family estate taxes
The trust can be a more cost-effective way to protect the assets instead of your loved one revising their existing plans
Upon your own death, the inheritance will be distributed outside of your probate estate, which can help ensure privacy and lower attorneys fees and administration costs
The inheritance will likely be protected from creditors, lawsuits, and divorcing spouses
In some circumstances, the inheritance can even be controlled and managed by you as a trustee
You can decide how remaining trust assets will be distributed after you pass away if the trust gives you that power (through powers of appointment)
An inheritor's trust can be a powerful tool to use when you anticipate receiving a large inheritance and would like to make sure that the inheritance is protected from certain tax consequences or threats from creditors.
If you would like to learn more about any of these concepts, give us a call. We would love to discuss these ideas in greater depth with you so we can help you build and protect your wealth more effectively.
Estate Planning with Anderson, Dorn & Rader
During estate planning, the beneficiaries are likely to change over time. It's common for grandchildren to be added into the plan as they come, which will require several amendments from a licensed estate planning attorney. Estate planning attorneys are often asked about trusts for grandchildren and what the best option is.  
Several inheritance methods exist to accommodate grandchildren and there are many factors to consider when determining the best one for you and your family. For most grandparents, the best way to provide for their grandchildren is to leave their accounts and property to the grandchildren's parents. In some cases, however, it makes better sense for grandparents to give property directly to their grandchildren. 
If you're wondering, "Can I open a trust account for my grandchildren?" the answer is yes. Below are examples of trusts for grandchildren and some of the basic information you need to know about them.
Consult with an Estate Planning Professional
While Estate planning can be complicated, it is essential in protecting yourself and your loved one's financial future. Give Anderson, Dorn & Rader Ltd. a call at  775-823-9455 to make a free consultation with an estate planning attorney and see how we can help protect your legacy and your family.
Inheritance Options for Grandparents
Regardless of your current situation, it is important to consider the possibilities and options for leaving an inheritance to your grandchildren. Failing to do so can have long-lasting consequences and, in many cases, may result in difficult legal challenges and family complications upon your passing.
Leaving Assets with the Grandchild's Parents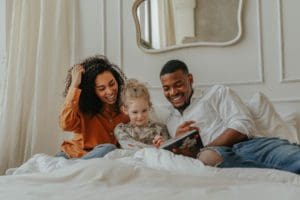 Many grandparents decide that the best way to provide for their grandchildren is to leave their assets to the grandchildren's parents. This typically ensures the financial stability of that family unit, thereby indirectly benefiting the grandchildren. From a practical perspective, the grandchildren's parents are often in the best position to know how to use the money for the benefit of their children and can spend or invest it appropriately on their behalf.
In a majority of the U.S., default inheritance laws have been set to provide first for children and then for the grandchildren in the event of the grandparent's death.
Leaving Assets Directly with the Grandchild
In rare instances, grandparents may find that it is in everyone's best interests to leave their assets directly with the grandchildren. This may occur for a few reasons including cases where the grandparents are untrusting of their own children and are concerned that the money would not be responsibly used for the benefit of the grandchild. 
One may also choose to directly leave their assets to the grandchildren if the grandchild's parents are independently wealthy. This could result in added taxes being tacked onto the estate caused by exposing the property which may be costly.  
Grandchildren Gain Assets by Default
Lastly, you must consider the possibility of grandchildren inheriting your assets through their parents by default. Although the intent of grandparents may have been to leave everything to their adult children, an inheritance may be given to grandchildren unintentionally. In the event that the adult child who originally inherited the assets prematurely passes away due to an accident or illness, the grandchild could inherit all assets. Arrangements can be made to accommodate these situations in the will or trust. 
Choosing the Proper Trust
There are many types of trusts for grandchildren for you to choose from including HEET trusts, Gift trusts, and Generation Skipping trusts. Each has its advantages and disadvantages, therefore, it is important for you to discuss which option is best for you with a licensed trusts attorney.
Naming Your Grandchild a Beneficiary in Your Trust or Will
One of the most preferred ways to leave assets to grandchildren is by naming them as a beneficiary in your will or trust. As the grantor or trustor, you are able to specify a set amount of money or a percentage of your total accounts and property to each grandchild as you see fit. This is an effective method given that all of the grandchildren receiving such gifts are physically and emotionally stable, financially prudent, and have reached adulthood.
However, if the grandchildren are minors at the time of your death, this method leaves the trustee or executor of the estate with more responsibilities to handle before the inheritance can be distributed. In this case, the gift will need to be held in a custodial account for the minor until they have reached the majority age (either 18 or 21). And in some instances, establishing a court-controlled conservatorship over the property may be required.
Regardless of either instance, once the child reaches the age of majority, you or the trustee will not be able to control how that money is used by the grandchild. This could result in the inheritance being spent very poorly by the grandchild or could possibly fall into the hands of a spouse or other person who was not intended to receive the gift.
Gift Trusts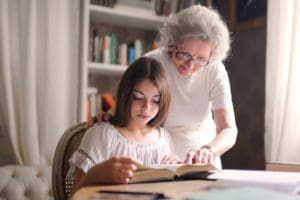 A trust offers one of the most flexible methods for leaving an inheritance to grandchildren. Not only are you able to amend the trust as you need, but you also have the ability to set the maturity date and control how the inheritance is used. When you leave an inheritance to grandchildren via a trust, you can ensure that the money and property are used appropriately and at appropriate times. 
There are a variety of ways to use trusts in your estate planning. Provisions can be added to your will or revocable living trust that give you the freedom to decide how the inheritance is distributed. For example, you can instruct the executor or trustee to hold any property that is payable to a grandchild in a separate trust share rather than making a direct distribution of the accounts or property to them. Also, you can specify in those trust terms how the money is to be used or distributed and when. Such provisions are extremely important to ensure your estate plan follows your specific instructions, regardless of unexpected events impeding on those wishes. Fortunately, a trust can protect and manage the inheritance until it can be distributed to the grandchildren at a more appropriate time.
Another way to use trusts for grandchildren is to have the grandparent create a trust that designates them the trustor and the trustee. Creating the trust during your lifetime and naming yourself as the trustee allows you to transfer some of your property into the trust for the benefit of your grandchildren to use before your passing. From a tax perspective, you can make gifts to this trust using the annual gift tax exemption (currently, $15,000 per beneficiary of the trust per year) to safeguard the gifts from transfer taxes.
Health and Education Exclusion Trusts
If your estate is large enough to potentially be subject to the generation-skipping transfer (GST) tax, then you may consider creating a special trust that may provide additional tax benefits. A health and education exclusion trust (HEET) is one of these special types of trusts. A HEET is designed to be used for the use of paying for health and education expenses directly on behalf of the beneficiaries without being subjected to gift taxes in the future. Furthermore, the distributions to the beneficiaries will be exempt from the GST tax. This benefit is obtained by naming a charitable institution as an additional beneficiary of the trust. As long as the trustee makes regular and reasonably substantial distributions to the charitable beneficiary from the trust, the distributions to the other beneficiaries will be GST tax-exempt.
A HEET is worth considering for several reasons. First, if you would like to help your grandchildren and succeeding generations with their education and medical expenses this is the perfect option for you. And if you have used up your GST tax exemption amount through gifting or other estate planning strategies, a HEET exempts the GST tax. Lastly, a HEET gives you the opportunity to benefit a charitable organization as part of your estate planning.
Generation-Skipping Transfer Taxes
When planning your estate, generation skipping transfer taxes need to be considered. GST taxes are a unique form of taxation that will undoubtedly affect your grandchildren's inheritance if what you own is valued at more than the current estate tax exemption amount. For most people with modest accounts and property, the GST tax does not pose any significant plight. However, the GST tax is something that you should be aware of and plan around if you plan to leave any amount of money or property with your grandchildren.
Another point to consider when creating a trust specifically for your grandchildren is the GST tax that is required should you include your grandchildren's children in the trust. You may need to take certain steps upon creation of such trusts to ensure that the trust is GST tax-exempt which a tax professional can assist with.
Consider the Parents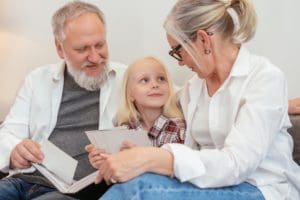 Though many grandparents seek to provide their grandchildren with an inheritance with good intentions, gift-giving such large sums of money may not be as appreciated by the parents. While some parents may see the gift as a blessing, others find that such large inheritances may hinder their child's character development. By taking away the need to become financially independent, some parents worry that their children will miss out on important life lessons about sacrifice and hard work and the value of money in general. 
Be sure to speak with your grandchildren's parents beforehand about how you can best support the development of your grandchildren and provide for them in their early years. This will ensure that your gifts will be appreciated and truly beneficial.
Estate Planning with Anderson, Dorn & Rader
Whether you want to specifically and intentionally include your grandchildren in your estate planning or just want to make sure they are carefully accounted for in the event that they unexpectedly inherit your property, it is critical to examine your estate plan with your attorney to make sure that your plan reflects your wishes and your family's values. Fortunately, the experts at Anderson, Dorn, and Rader have an exemplary understanding of this type of law and are happy to help you update your estate plan. 
Connect with our Reno estate planning attorneys and learn how you can open a trust for your grandchildren.
How to Responsibly Leave an Inheritance to Your Grandchildren, Ortiz Gosalia Attorneys at Law (June 8, 2021)
https://ortizgosalialaw.com/newsletters/client-focused-newsletter/how-to-responsibly-leave-an-inheritance-to-your-grandchildren/
This year has been unprecedented from a political perspective in many ways. President Joe Biden stepped into office facing huge obstacles related to the COVID-19 pandemic, an economy battered by the pandemic, a crumbling national infrastructure in dire need of repair, an ongoing immigration crisis at our southern border, and deep political and social divisions in this country, among other challenges.
As Biden entered office, he named the following issues as his top priorities:
Getting past the COVID-19 pandemic through masking, vaccinations, and opening schools
Addressing climate change and alternative energy solutions
Financial regulation and student debt
Anticompetition practices among the leading companies in Big Tech
Revitalizing the economy and employment to recover from the pandemic
Improving international relations
Immigration
Race, gender, and social issues
With these issues at the top of Biden's priority list, it may appear that no real changes are coming down the pipeline that are directly related to the estate plans of most Americans of average means. But if recent history is any guide, although many of us hope that the estate planning landscape will remain settled and predictable, it is unlikely that we will be so lucky. Here's what we know so far with regard to proposals coming from the White House.
Action from the First One Hundred Days That Could Affect Your Estate
While many of the issues Biden has prioritized have begun to be addressed within his first one hundred days in office, many of them are still in their infancy, with the details of how they will be implemented and funded still to be determined. The following steps have already been implemented or proposed in Biden's plan.
In early March, Biden signed a $1.9 trillion COVID-19 relief bill (named "The American Rescue Plan"), providing stimulus payments, unemployment benefits, and child tax credits to millions of Americans to help stimulate the economy.
On March 31, through the "American Jobs Plan," Biden outlined a nearly $2 trillion infrastructure and jobs plan that is to be funded primarily through a corporate tax hike an additional measures designed to discourage U.S. corporations from moving their operations overseas to reduce or eliminate U.S. taxation (i.e., "offshoring").
The American Rescue Plan also allocates significant funding for providing vaccinations to all Americans at no cost, and additional funds to help the nation's foodservice industry and K-12 schools survive the financial impacts of the pandemic.
The proposed "American Families Plan" by the White House in late April is also designed to help families cover basic expenses, gain greater access to health care insurance, and reduce child poverty through the use of child tax credits and similar measures.
These large spending bills, both passed and proposed, will need to be funded in some manner.
Some of the possibilities for funding this spending include the following changes to the tax laws
that could have a significant impact on your estate planning: 5
Increase IRS enforcement efforts of wealthy taxpayers.
The White House has determined that significant tax revenues are being left on the table due to the inability of the
IRS to enforce current tax laws. Biden has proposed increased funding of the IRS to enforce laws against tax avoidance abuses and increase audits to ensure taxes that are in fact owed are being assessed and collected.
Elimination of the rule of step-up in basis at death.
This proposed change to the tax code would eliminate the benefit of receiving a step-up in tax basis on inherited property in the hands of a deceased individual's heirs and beneficiaries for gains in excess of $1 million (or $2.5 million per couple when combined with existing real estate exemptions). This could result in significant capital gains taxes being assessed upon the sale of the property once it has been inherited. However, certain exceptions to this rule for small business owners and farmers would be preserved under the proposed legislation.
Increases in top income tax rate.
Another Biden proposal under consideration is the increase in the top individual tax rate from 37 percent to 39.6 percent and elimination of the lower capital gains tax rates otherwise available for those earning over $1 million annually. Rather, capital gains would be taxed as ordinary income for those earning over $1 million annually.
Reducing potential benefits of 1031 exchanges.
The President is calling on Congress to reduce the benefits available with the special tax break that allows real estate investors to defer paying capital gains taxes when they exchange properties.
Flexibility Is Key in These Uncertain Times
We are living in a time of significant uncertainty when it comes to estate planning and the economy. As a result, it is more important than ever to ensure that your estate plan is designed in a way that enables you to move quickly and take advantage of estate and tax planning opportunities that arise.
Additionally, there remain many non-tax-related reasons to keep your estate plan up-to-date
and relevant to your circumstances:
Protecting your property for the benefit of your loved ones.
Careful estate planning can do more than just avoid taxes. You can also ensure that your loved ones are the only people to benefit from your wealth by protecting their inheritance from threats such as lawsuits, bankruptcy, divorcing spouses, and poor management and spending habits. By using various estate planning techniques such as trusts, LLCs and family limited partnerships, and exempt property planning, significant protections can be created for your loved ones.
Avoiding probate courts.
Quality estate planning frequently incorporates a variety of probate avoidance techniques, such as using fully funded trusts, proper beneficiary designations, and lifetime transfers to beneficiaries. By avoiding probate, you can ensure your family's privacy and prevent needless court interference and challenges to your estate planning.
Planning for incapacity and your long-term care.
Using powers of attorney, healthcare directives, trusts, and healthcare privacy information authorization documents, you can ensure that only those whom you trust to manage your healthcare decisions and finances are the ones to do so if you ever become incapacitated.
Keeping abreast of the whirlwind of changes in the law and the economy can be a tall order for anyone when it comes to maintaining your estate planning. That is why having an estate plan with appropriate provisions that allow for flexibility is so important. We are prepared to keep you apprised of the legislative changes that are headed our way and will help you stay informed so you can move quickly if changes to your planning become necessary. We always welcome a call from you to set up an appointment with our office to discuss your estate plan. Together, we can make sure you are prepared for whatever may come.
1 Jacob Pramuk, Biden Signs $1.9 Trillion COVID Relief Bill, Clearing Way for Stimulus Checks, Vaccine
Aid, CNBC (Mar. 11, 2021, 3:03 PM)
https://www.cnbc.com/2021/03/11/biden-1point9-trillion-covid-relief- package-thursday-afternoon.htmlhttps://www.cnbc.com/2021/03/11/biden-1point9-trillion-covid-relief- package-thursday-afternoon.html
https://www.usatoday.com/story/news/politics/2021/03/31/president-joe-biden-proposes-2-trillion-infrastructure-jobs-plan/4809290001/
3 Barbara Sprunt, Here's What's in the American Rescue Plan, NPR News (March 11, 2021),
https://www.npr.org/sections/coronavirus-live-updates/2021/03/09/974841565/heres-whats-in-the- american-rescue-plan-as-it-heads-toward-final-passage
4 Fact Sheet: The American Families Plan, The White House (Apr. 28, 2021),
https://www.whitehouse.gov/briefing-room/statements-releases/2021/04/28/fact-sheet-the-american- families-plan/
5 Blank Rome, LLP, Estate Planning in 2021 and Beyond: The Possible Impact of Democratic Control in
Washington, JD Supra (Mar. 9, 2021)
https://www.jdsupra.com/legalnews/estate-planning-in-2021-and- beyond-the-6514827/
6 See Fact Sheet: The American Families Plan, The White House 14 (Apr. 28, 2021)
https://www.whitehouse.gov/wp-content/uploads/2021/04/American-Families-Plan-Fact-Sheet-FINAL.pdf

In March 2004, the Senate passed Resolution 316, which officially recognized April as National Financial Literacy Month. Both Houses of Congress have passed similar resolutions since then designed to encourage financial literacy so that individuals are better prepared to manage their money, credit, and debt. Nevertheless, in the fourth quarter of 2019, U.S. household debt, which includes student debt, credit card debt, auto debt, mortgages, home equity loans, and other debts, exceeded $14 trillion for the first time ever.1 In addition, forty percent of the respondents of one recent survey indicated that it would be very difficult for them to meet their current financial obligations if their next paycheck were delayed for one week, and another thirty-four percent said it would be somewhat difficult.2 The COVID-19 pandemic has, unfortunately, made this potential difficulty a scary reality for many Americans.
Whether or not you are indeed struggling financially, it is important to do a realistic assessment of your financial situation and how prepared you and your family are for the future. Creating or updating your estate plan is an important part of exercising control over your finances, and ensuring that proper plans are in place can provide substantial peace of mind and security for you and your family.
Take an Inventory
One of the first steps in creating an estate plan is to take an inventory of your money and property. Regardless of whether you are wealthy or just getting by, everything that you own is part of your estate and should be listed--or at least accounted for-- in your inventory. This inventory should include the following:
The value of all of your real estate, including your home
Tangible personal property, i.e., cars, heirlooms, artwork, jewelry, furniture, etc.
All accounts (e.g., bank, investment, retirement accounts) and their balances, using the most recent statements
The contents of all safety deposit boxes (and note where they are located)
The cash value and death benefits of all insurance policies
All liabilities, i.e., mortgages, lines of credit, notes, other debts
All business interests
As you and your estate planning attorney evaluate your inventory, there are several questions you should ask yourself.
Am I saving adequately for retirement? Clearly, the answer to this question will vary for different individuals and circumstances, but many financial advisors recommend saving ten to fifteen percent of your pre-tax income during the entire span of your entire working years. If you have not been saving adequately, consider increasing your contributions to your retirement accounts.
Are sufficient funds available to provide for my spouse and dependents if I pass away? If the answer is no, consider purchasing a life insurance policy large enough to replace your income, as well as pay off any outstanding debts, college for your children, final expenses, and other important expenses, e.g., the cost of your child's wedding or their first car.
Do I have a lot of debt? If you have substantial debt, your family members generally will not be responsible for paying it if you pass away. However, your estate will have to pay off your creditors before your beneficiaries receive anything. Life insurance can help in this situation as well: You can either purchase life insurance sufficient to pay your debt or you can make family members or loved ones the beneficiaries of your policy (or a trust for their benefit), as the proceeds of the policy never become part of your estate but are transferred directly the beneficiaries of the policy. Similarly, retirement, investment, and brokerage accounts allow you to name one or more beneficiaries, keeping those funds outside of your estate. Real estate or accounts owned jointly will also pass directly to the surviving owner when permitted by state law.
An even better course of action, however, would be to meet with a financial planner who can help you create a budget enabling you to decrease or eliminate your debt so that your loved ones will receive all the money and property you would like them to have.
Protect Your Assets
If you transfer money and property you would like to preserve for your beneficiaries into an irrevocable trust, that is, a trust that cannot be amended, modified, or revoked (except under limited circumstances), those assets will be protected from any of your future creditors or judgments (with time limits). Because the money and property used to fund the trust is no longer yours and you have no control over it, it is not available to pay your creditors. Your family members and loved ones can be named as the beneficiaries of the trust. This strategy can be particularly helpful for individuals working in professions that are at a high risk of lawsuits, e.g., doctors, lawyers, etc.
Warning: An irrevocable trust will not protect money and property from creditors having a claim at the time the trust is created. Courts can rescind transfers to trusts if they are determined to have been made with the intention to defraud current creditors.
Consider the Needs of Your Beneficiaries
Protect their inheritance from their creditors. Even if you take all the steps necessary to ensure that your beneficiaries receive a nice nest egg when you pass away, it can disappear quickly once it is in their hands unless your estate plan is designed to avoid this possibility. Fortunately, you can create a trust with terms that will protect your beneficiaries' inheritance against claims arising from their creditors, divorcing spouses, or lawsuits. There are a variety of different types of trusts that can protect the money and property from such claims, but the following are among the most commonly used.
A fully discretionary trust gives a trustee absolute and complete discretion regarding the amount and timing of distributions to your beneficiaries; in fact, the trustee is not required to make any distributions to them at all. In this case, the beneficiaries' creditors will not be able to reach the funds held by the trust because the beneficiary does not have an enforceable right to receive any distributions from the trust.
A beneficiary-controlled trust gives a beneficiary who is also a trustee the discretion to make distributions to him or herself for their "health, education, maintenance and support." An independent co-trustee has the authority to make discretionary distributions for other purposes. Thus, the beneficiary has some degree of control over the trust funds, but the money and property held in the trust, with restrictions on distribution, may still be protected from creditor's claims.
Create a trust for a specific purpose(s). You can include terms in your trust authorizing the trustee to make distributions for your children or other loved ones for specific purposes so that even after you have passed away, you are still able to help the trust beneficiaries make certain important purchases or pay for special care.
A trust can authorize distributions for certain important expenses. For example, you would likely want to help your child pay for a wedding, make a down payment on a home, or start a business while you are alive, so you may want to create a trust authorizing distributions for those purposes so that they will be covered even after your death. Like other types of discretionary trusts, the money and property held by the trust cannot be reached by the beneficiaries' creditors. Once the money has been distributed to the beneficiary, though, the creditors will be able to reach it.
If you have a special needs child or grandchild, a special needs trust may be an appropriate consideration. This type of trust, which must be carefully drafted, allows you to provide for someone with special needs without causing them to become disqualified for government benefits for which they are otherwise eligible.
Let Us Help You and Your Family Move Toward a Secure Future
Celebrate Financial Literacy Month by taking steps to get your financial house in order. Estate planning is an essential part of this process, as it is all about providing you and your family with the peace of mind that comes with knowing that even if the unexpected happens, the future is secure. Please call us today at (775) 823-9455 to set up a meeting so we can create an estate plan that meets all of your needs and goals.
1 Federal Reserve Bank of New York, "Quarterly Report on Household Debt and Credit, February 2020," accessed March 17, 2020, https://www.newyorkfed.org/medialibrary/interactives/householdcredit/data/pdf/hhdc_2019q4.pdf
2 American Payroll Association, "Getting Paid in America Survey," last modified September 10, 2019, https://www.nationalpayrollweek.com/wp-content/uploads/2019GettingPaidInAmericaSurveyResults.pdf
H. L. Mencken once said, "For every complex problem there is an answer that is clear, simple and wrong." In our quest for a simple solution to avoid probate, you may hear someone make a suggestion that makes some sense on the surface. But when it comes to estate planning you have to ask yourself why informed people don't take this layperson's advice.
There are those who like to think that the powers that be make things more difficult than they need to be, and perhaps there are cases when this is actually true. However, don't buy into overly simplistic assumptions regarding the transfer of assets to your loved ones after you pass away.
One idea that circulates is the notion that you can simply add someone's name to your bank accounts and tell this individual how you want your resources divided among your heirs after you pass away.
We will just assume for a minute that there is absolutely no chance that this individual that you choose will decide to do anything with the resources of which you would not approve either while you are living or after you pass away. (But of course in reality anything is possible.)
What if this perfectly trustworthy individual was to get into financial trouble or become the target of a lawsuit? As a joint account holder the funds that are in the account are the property of this person and they are subject to attachment. If that person dies before carrying out your wishes, their estate plan (or the government's plan) will determine where your assets will go.
Elder financial abuse has become a big problem in the United States today. Senior citizens are scammed out of billions of dollars annually. What if your co-account holder was to become a victim of financial abuse? You could wake up one morning and find the cupboard bare and there would little you could do about it.
Don't take chances with your financial assets. Perhaps it is time to engage the services of a licensed estate planning attorney who will assist you as you arrange for future asset transfers in a safe and effective manner.
It can be quite an exciting and challenging adventure to go into business for yourself.  As we all know the majority of start-ups do not succeed in the long run so you have to defy the odds to gain traction and become successful.
Because of the demands involved in starting up a business how you will be exit the business may not be the first thing on your mind.  However, once you know that you are in fact going to be in it for the long haul you should ask yourself how you or your estate will proceed when it is time to retire or after you pass away.
The way you approach this is going to vary depending on the type of business you are in. Some businesses are owner driven, such as professional practices and they are not really viable after the exit of the owner.  Other businesses will continue to operate after the owner steps away. Some plan on handing the business off to the next generation. Others intend to sell the business to finance their retirement years.  Partners in small businesses have yet a different set of circumstances to address.
The best way to explore your options and ultimately devise an exit strategy is to sit down with an experienced Reno NV estate planning attorney.  Your lawyer will gain an understanding of your unique situation, listen as you explain your objectives, and give you the appropriate advice.