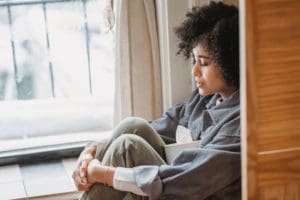 When a loved one suffers from a mental illness, one small comfort can be knowing that your trust can take care of them through thick and thin. There are some ways this can happen, ranging from the funding of various types of treatment to providing structure and support during his or her times of greatest need. 
Let's explore a few ways you can help take care of a loved one struggling with mental illness with the help of your estate planning attorney:
It can contribute to voluntary treatment
Trusts can be disbursed in many ways. If your loved one is involved in an inpatient care facility or an ongoing outpatient program, you can structure your trust so that its disbursements cover the costs of that treatment as time goes on. This also helps your loved one because it relieves them of the responsibility of managing large sums of money on their own. They can rest easier knowing that their care is covered without having to set up a complicated payment plan on their own. 
In some cases, the person suffering from mental illness doesn't have the capacity to enroll themselves in the right type of care. If an intervention of care is needed, your trust can also help encourage involuntary treatment that ultimately serves your loved one's best interests in the long run. 
Trustees can help watch over them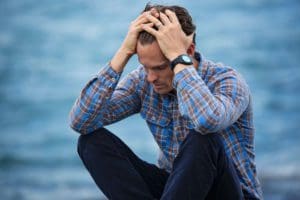 Selecting a trustee isn't always an easy feat. That's one of many decision-making areas where we're more than happy to step in and walk you through the process. When you have a loved one battling mental illness, your choice of a trustee becomes even more of a nuanced decision. 
We'll help you deduce the perfect person to not only manage the wealth contained within the trust but also keep a compassionate watchful eye on your loved one benefitting from the trust. An astute trustee can look for early warning signs surrounding your loved one's mental health issue and make sure to get them connected to the care and services they need in no time.
Lifetime trusts provide structure and support
Most people don't think of large inheritances as a burden. But this can be the case when an individual is dealing with depression, anxiety, hoarding, or diseases like schizophrenia. Lifetime trusts are an excellent way to take care of your loved one without saddling them with a challenge on top of what they are already experiencing. 
A discretionary lifetime trust can be drafted in such a way that its funds can only be used to go toward certain goods and services — such as outpatient mental health care, housing, or other "necessaries" of life. Likewise, it can also prohibit spending in areas that would cause more harm than good — gambling or compulsive shopping, for example. The discretionary nature of these types of trusts makes it so your loved one doesn't have to worry about their own potential missteps when it comes to using the wealth contained within the trust. 
Do you have a family member or other loved one who could use the financial flexibility and structural support of a trust? Give us a call today, and together we'll figure out the best ways to enhance your loved one's life by finding the right estate planning tools to offer the most help.
Every February, American Heart Month begins as a friendly reminder to think about your heart health. This commemorative month was established in 1963 and prompts us to combat heart disease, the leading cause of death in America. Even with the high mortality rate of Covid-19, heart disease continues to be the dominant cause of death in the United States. Ultimately, American Heart Month is a great time to review your heart health and build healthy habits for the future. Of course, don't forget to consider who will act as your medical agent if you are unexpectedly stricken with a heart attack.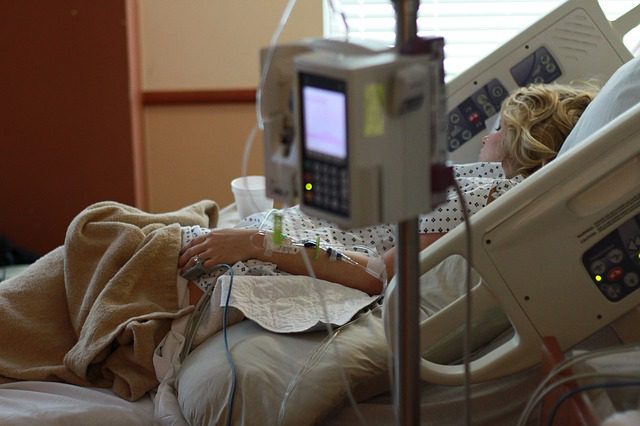 What Is A Medical Agent?
Various states have differing titles for medical agents, including a medical power of attorney, an advanced health care directive agent, a health surrogate, a health or medical proxy, and more. Regardless of the title your state uses, this person will make all medical decisions for you if you ever become too ill to communicate your wishes. 
This person plays an essential role in making critical decisions regarding your health. Your medical agent should understand your medical wishes because they decide what care you will or won't receive by communicating with providers caring for you. Also, keep in mind this person gains access to your private information, so you should consider all these factors before deciding who will act on your behalf.
SPEAK WITH OUR ESTATE PLANNING LAWYERS
Factors To Consider When Choosing Your Medical Agent
1. Emotional Fitness For The Job
It is easy to assume anyone close to you is fit to be your medical agent, but this is not the case. Consider someone you know will stay level-headed in emotional situations since everyone handles stress differently. Your medical agent should be reasonably assertive because of the many family opinions and doctor recommendations they will have to navigate. This person should be comfortable silencing others opinion to focus on your wants and needs when making decisions. 
2. Geographic Proximity
Your medical agent should live close to you because something unexpected can come up at any moment. This person will have to act on your behalf quickly and efficiently so that you don't have to wait for care if you are incapable of speaking for yourself.  
3. Willingness and Ability To Serve
It is crucial to make sure your medical agent is willing to set time aside in case of a medical emergency. Having this title is both time-consuming and emotionally draining, so reach out to the person you'd like to act as your medical agent and address any concerns. Doing this in advance will help you choose someone willing to take on this responsibility. 
4. Ability To Make Decisions In Accordance With Your Wishes
You must choose a medical agent who will make decisions following your wishes. The person you choose needs to set aside their own wants to focus on making the decisions you expressed previously. Your medical agent acts as your voice even if they don't agree with your course of action, so be sure to find someone you can trust to follow your wishes if you are incapable.

Who Can't Be A Medical Agent? 
Remember, even if you believe someone is right for the title, some states prohibit certain individuals from acting as a medical agent.
Minors 
Many states don't allow minors to be patient advocates, but there can be exceptions. Also, remember not everyone over the age of 18 qualifies to act as a medical agent so talking with a professional can help clarify state restrictions. 
Health Care Providers
Not every state restricts health care providers from acting as medical agents, but most do. These restrictions can be overlooked if the health care provider is a family member, but make sure to take the proper steps to allow this. Furthermore, Kansas, Missouri, and Kentucky allow your health care provider to act as your medical agent if they are an active member of your religious organization.
Anderson, Dorn, and Rader Are Here To Help
If you haven't decided who will act as your medical agent, Anderson, Dorn, and Rader can help determine the best fit. If you need someone to act as a backup, our attorneys are willing to build a strong relationship with you to understand your needs in case of an emergency. We will ensure that your wishes are carried out and written as required by state law. 
Contact us now to discuss how to properly name a medical agent, as well as discuss other advance care directives.
Guardianship provides a legal solution for a person who has grown concerned that a loved one is physically or mentally sick and cannot make decisions on his own any more.
You do not want to watch your family member or friend make bad decisions because of dementia or lose his life savings because he is in a hospital with an end-stage illness and cannot manage his assets. Guardianship ensures that you don't have to sit helplessly by in these or other situations where someone you care about needs your help.
If someone in your life cannot manage his own affairs, act of his own accord, or make reasoned decisions due to illness or injury, you may need to initiate guardianship proceedings to take control. Anderson, Dorn & Rader, Ltd. can help. Give us a call today to get answers to questions including:
Is guardianship necessary?
How does guardianship work?
How can a Reno, NV guardianship lawyer help me?
Is Guardianship Necessary?
Far too often, people are suddenly stricken by physical or mental illness. Sudden injuries also occur more than most people want to think about. A person who gets sick or hurt may be left unable to do things like decide where to live or make any choices on asset management.
Ideally, a plan will be in place before incapacity happens. A person who plans ahead can use a tool called power of attorney (POA) to name an agent who will take over decision-making for the POA-creator when illness or injury strikes.
Other tools can also be used to plan for incapacity, including advanced directives for healthcare. Anderson, Dorn & Rader, Ltd. helps with the creation of a comprehensive incapacity plan.
If there is no plan, guardianship can become the only choice. With guardianship, an incapacitated person can no longer decide who should act for him. Instead, guardianship proceedings must be initiated so the court can give power to the guardian.
Guardianship can also be necessary outside of emergency situations, too. For example, all children under 18 need guardians because they don't have the capacity to act. Unless parents pass away, are unfit, or give up up parental rights, parents are guardians until a child is 18 or is granted emancipation.
If a person is disabled all his life, parents can continue to be guardians even after the child is an adult. However, parents of the special-needs child will need to make appropriate provisions for a guardian after they are gone.
How Does Guardianship Work?
If you believe guardianship has become necessary, the first step to take is to talk with a Reno guardianship lawyer. Your attorney can assist you in determining if guardianship is appropriate under the circumstances. Your guardianship lawyer will also begin working to conduct an investigation, if necessary, to prove incapacity. Finally, your attorney can take care of filing papers with the court to ask the court to appoint a guardian.
When you ask the court to appoint a guardian for another person, you must prove several different things to the court.
You have to show a guardian is actually needed because the "ward' (the person who needs the guardian), is in fact unable to act on his own. The court will determine competency and will provide the allegedly incapacitated person a chance to argue not to have a guardian appointed.
After the court makes a decision that a person is not competent, the court will next consider who should be a guardian. The court does not have to choose the person who initiated guardianship proceedings. The court should select the person believed to be the best choice for managing the affairs of the incapacitated person. Leaving this decision up to court control is another reason why making advanced incapacity plans is so important— you want to decide, not a random judge who does not know you.
After a guardian is appointed, the guardian can begin to exercise authority in order to determine what must be done to help the incapacitated person. There will be regular court oversight of the guardianship relationship to ensure that the guardian is fulfilling his role.
How can a Reno, NV Guardianship Lawyer Help Me?
Anderson, Dorn & Rader, Ltd. can provide the help you need to address difficulty issues in your life, such as planning ahead in case of incapacity or responding in situations where someone you care about has become incapacitated and needs a guardian. Give us a call at 775-823-9455 or contact us online to find out more about how we can help you.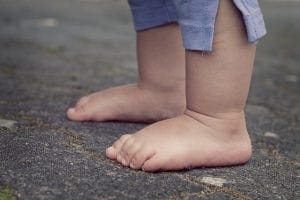 There is a unique area of guardianship law referred to as "standby" or "pre-need" guardianship, which allows for the special transfer of child custody in specific situations.  Each state has its own position on this law, and not all states allow it.  This article will discuss the Nevada standby guardianship laws and how they can be used as part of your estate plan, to ensure the protection and care of your minor children, if something should happen to you.
What Is Standby Guardianship?
A standby guardianship, or pre-need guardianship, is a mechanism for parents to prepare for the future care of their children, upon their death or incapacity.  Typically, the parent making the declaration or nomination is chronically ill, or has been diagnosed with a terminal illness.  Approximately 26 states have passed legislation recognizing this very specific type of guardianship.  This type of guardianship is only triggered by the parent's death, mental incapacity, or physical debilitation. As such, the named guardian is on "standby" until that triggering event occurs.
Standby Guardianship Laws in Nevada
In Nevada, a parent is allowed to nominate or appoint a short-term guardian in writing for the child without approval of a court, as long as it is for an unmarried minor child, of which the parent has legal custody.  If the child is age 14 or older, he or she must be notified and provide written consent.
Short-Term Guardian Appointment
The appointment of a short-term guardian must be in writing, and it becomes effective immediately upon execution.  The document must identify the appointed guardian and include the date on which the guardian is appointed, the name of the parent appointing the guardian, and the minor child for whom the guardian is appointed.  The document must be signed by the parent and the guardian, in the presence of a notary public.
How Does the Standby Guardianship Work?
A short-term guardian serves for 6 months, unless the written instrument appointing the guardian specifies a shorter term or specifies that the guardianship is to terminate upon the occurrence of an event that takes place sooner than 6 months.  The appointment of a short-term guardian does not affect the rights of the other parent of the minor.
When Is a Standby Guardianship Not Applicable?
A standby or short-term guardian cannot be appointed for a minor child if there is another parent whose parental rights have not been terminated or whose whereabouts are known.  If the other parent is willing and able to care for the minor, the rights of that parent must be considered before appointing a short-term guardian.
If you have questions regarding guardianships, or any other estate planning needs involving minor children, please contact Anderson, Dorn & Rader, Ltd., either online or by calling us at (775) 823-9455.
The last will is the most commonly utilized asset transfer vehicle in estate planning. Many individuals assume that this is their only logical option because they are under the impression that trusts only serve the interests of the very wealthy.
In fact, this is not true at all. There are indeed trusts that are created to serve the interests of high net worth individuals. However, some trusts, such as revocable living trusts, don't provide the asset protection and estate tax efficiency that many wealthy people would be seeking.
Revocable living trusts enable asset transfers outside of the probate process. This is the primary reason why people create them.
Probate is a time-consuming process that comes along with some considerable expenses. With a living trust you may save your heirs a considerable amount of time as you avoid probate expenses.
Another one of the pitfalls of probate is the fact that you and your family's personal matters are no longer private. The probate court will be supervising the administration of the estate, and the things that go on are a matter of public record. Anyone could access the probate court records to probe into the business that was conducted during probate.
For various reasons many people would prefer that their final affairs remain private and confidential.
If you'd like to learn more about the value of revocable living trusts we invite you to download our free report on the subject. You can gain access by clicking this link: Free Nevada Living Trust Report.
A report was made available by the U.S. Census Bureau in 2010 stating that around 26% of minors under the age of 21 were living in single-parent households - an alarming statistic.
Everyone hopes to live a long and healthy life, and in fact the average lifespan at this time is 78 years. Of course, this is an average, not a guarantee. Everyday we read reports about young people dieing and leaving minor children behind.
We all recognize the fact that accidents take place every day that kill young people. Other young adults pass away as a result of catastrophic illnesses. It is just not going to happen to us, right?
When people who die at a young age leave behind minor children, it is seldom that they have taken the time or opportunity to properly provide for their welfare.
The children of single parents are vulnerable. All single parents absolutely must have an estate plan in place that names a guardian to care for the children.
We should also have sufficient life insurance to provide a financial underpinning for the children throughout their lives. To make sure that the funds are properly managed should this become necessary you could include a testamentary trust in your last will. You may want to consider a revocable living trust instead, so a court does not need to supervise the guardian with annual hearings.
To learn more about why estate planning is so important for the parents of dependent children please take a moment to download our free report and read it at your earliest convenience: Estate Planning for Parents of Young Children
No one wants to consider dying before their children reach adulthood, but it is a very real possibility. Making a guardian plan for your children after your death is the best way to make sure they are safe and happy. To start a guardian plan, make a list of possible caregivers.
Factors to Consider When Choosing a Guardian
Age
An older guardian, such as a grandparent, will have life experience and maturity, but may, with aging, become physically unable to attend to younger children. On the other hand, a child who has already reached adulthood may have a very close relationship with your younger children. You must take into account whether or not that older sibling will have enough life experience to provide proper guidance.
Lifestyle
Consider what type of lifestyle is important to you. Do you mind if your caregiver is unmarried? Also consider if your choice has other children and if the added responsibility of your own children may be too much.
Ideals
It would be best if your chosen guardian could step in to raise your children the same way you would, but that may not always be possible. Each person on your guardian list will have a different parenting style and may teach your children different morals and values. If you prefer that your chosen guardian observe a specific religion, you may want to make this a major consideration in your decision.
Willingness
What if your chosen person has plans to travel around the world? Or what if that person is doubtful of his or her parenting abilities and is therefore unwilling to take the job? When you narrow your list to five choices, you may want to ask each person if they are willing to take the position.
Relationship
Your child will do best if the guardian is someone with whom he or she already has a close relationship. If you feel your top guardian choice has had limited access to your child, it would be best to start including that person in your child's life on a regular basis. This could give you a better idea if that person is the right fit.
Guardianship Reno, NV
As you evaluate all of your caregiver options, narrow your list down to two or three choices and rank them. You can use your second and third selections as backup guardians, in case your first choice becomes unavailable.
For more information on the topic, visit our page on our workshop Keep the Inheritance Safe and Secure for the Kids. If you would like to speak with the experts at Anderson, Dorn & Rader for assistance, schedule an appointment!