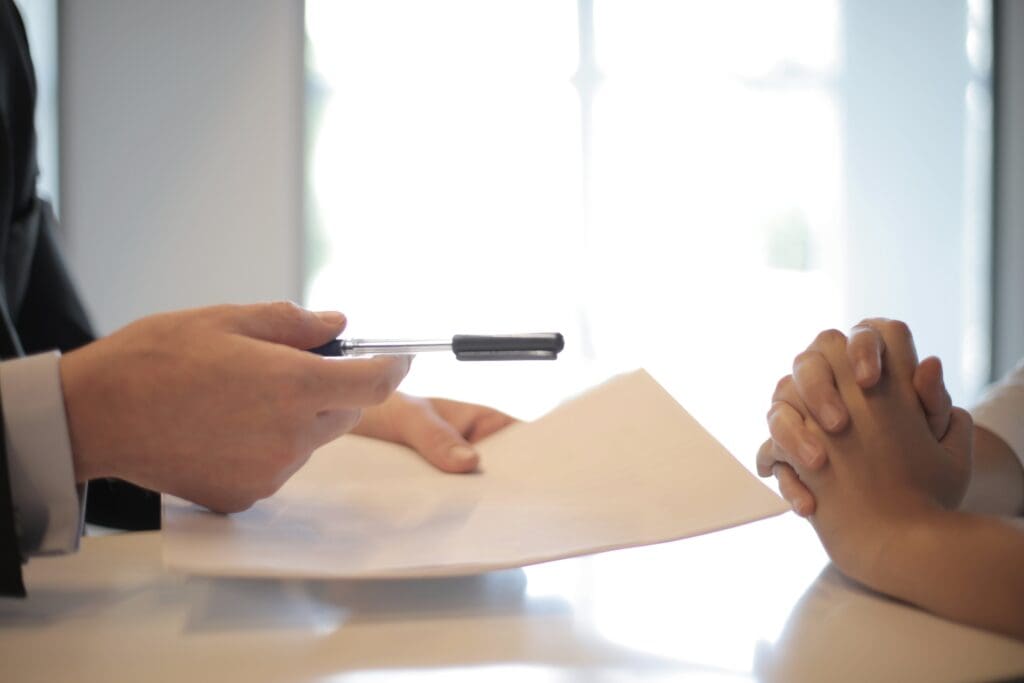 Much like a well-attended roll call, a robust estate plan needs several legal instruments to ensure its comprehensiveness. The term 'estate planning' might ring a bell, yet the specifics of the legal tools involved may not be as clear. Let's delve into the essential legal tools that constitute a thorough estate plan and explore the protections and advantages each one offers.
Foundation With a Will or Revocable Living Trust:
Establishing a sound foundation is paramount for any structure, and estate planning is no exception. A will or a revocable living trust (RLT) acts as this foundation, guiding the distribution of your assets. While a will operates posthumously, an RLT provides directives both during incapacity and after death, thus making the choice between the two a pivotal decision based on individual circumstances.
Will: A typical choice for a foundational tool, a will necessitates a probate process to distribute your assets, although some assets can bypass probate through beneficiary designations or joint ownership. It's crucial to choose a competent executor to ensure smooth execution of your wishes.
Trust: An RLT, on the other hand, allows for probate avoidance, provided the assets are retitled to the trust. Besides, an RLT offers protection should you become incapacitated, making it a more encompassing tool.
Despite having an RLT, a 'pour-over' will is essential to transfer any assets not titled in the trust at the time of death, also enabling you to nominate guardians for minor children and specify funeral arrangements.
A testamentary trust is another notable tool, created posthumously through provisions stated in a will during one's lifetime, offering a customized distribution plan.
Financial Power of Attorney (POA):
A financial POA is a customizable legal tool, allowing you to appoint an agent to manage your financial affairs. The scope of authority granted can range from specific tasks under a limited POA to almost all financial decisions under a general POA. A Durable POA remains effective even during incapacity, ensuring continued financial management.
Medical Power of Attorney:
Entrusting someone to make medical decisions on your behalf during incapacity is facilitated through a medical POA. This document allows you to appoint a trusted individual, ensuring that your medical preferences are honored even when you cannot communicate them.
Advance Healthcare Directive:
Commonly known as a living will, an advance directive lets you specify your preferences for end-of-life care. It's a critical tool to have, providing clear instructions about life-support measures in terminal or vegetative conditions.
HIPAA Authorizations:
The Health Insurance and Accountability Act (HIPAA) authorizations enable designated individuals to access your medical records. While not granting decision-making authority, these authorizations ensure selected individuals are informed about your medical condition.
Guardianship Provisions:
For parents, securing the future of minor children is paramount. Some states offer separate legal instruments for appointing guardians, whereas others incorporate these provisions within a will. Consultation with an estate planning attorney can provide clarity on the appropriate tools for your state.
Temporary Guardianship or Parental Power Delegation:
Circumstances like extended travel may necessitate the delegation of parental powers to a temporary guardian. Understanding state-specific guidelines regarding the duration and limitations of such delegations is crucial to ensure the well-being of your children during your absence.
Navigating through the legal intricacies of estate planning might seem daunting, but with the right guidance and a well-structured plan, you can secure peace of mind for yourself and your loved ones. Engaging with an experienced estate planning attorney will ensure that the legal tools in your estate planning toolkit are tailored to meet your unique needs and circumstances.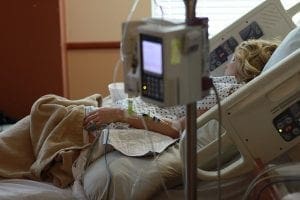 In the event you become unable to make decisions about your own medical care, due to illness, injury, advanced age or some other reason, having the right legal documents in place can be a lifesaver. Simply writing down your wishes ahead of time may not be enough because you cannot anticipate every situation. You also need to select someone you trust to manage your care, instead of relying on a doctor, estranged relative, or even a judge, none of whom are likely to be aware of your preferences. Consider a medical power of attorney.
No. 1 – There are three health care documents you need in Nevada
In order to accomplish a comprehensive medical power of attorney in Nevada, you need three different types of health care documents: the durable power of attorney for health care, a living will, and a HIPAA authorization form.  The durable power of attorney for health care allows you to select someone you trust to manage your health care when you are unable to do so, based upon predetermined statements of your desires.  That person you appoint is your "agent" for all medical decisions that need to be made during your incapacity.  The second document, the living will, allows you to specify in writing the type of medical treatment you agree to receive (or not receive) in certain situations.  This can include "do-not-resuscitate" orders and other living saving procedures.  The HIPAA authorization form allows you to identify all people that you wish to receive your medical information that would otherwise be protected under HIPAA laws and regulations.
No. 2 – There are certain people who cannot be your agent
The person you select to make your health care decisions is called your agent. It is common for people to name a spouse, partner, relative, or close friend as an agent. However, in Nevada your agent may not be:
your health care provider
an employee of your health care provider
an operator of a health care facility, or
an employee of a health care facility.
These restrictions do not apply to your spouse, legal guardian, or next of kin, however.  So if your spouse happens to be employed at a health care facility, the restriction would not apply.
No. 3 – A living will is different from a typical will
Despite the name, a living will is nothing like a conventional will (also commonly referred to as your "last will and testament").  It does not address the disposition of your property or assets upon your death; it only provides instructions regarding your health care preferences.  It can be as general or specific as you want it to be, as long as it provides sufficient information to health care providers about your preferences.  Generally, most living wills will be a directive to your physical to cease or not provide life-prolonging or life-sustaining treatment if the patient has a permanent, terminal, and irreversible condition that will cause the patient's death within a relatively short period of time.  This can avoid the family arguing over whether you would have wanted them to "pull-the-plug" or not.
No. 4 – Restrictions on who can create a medical power of attorney
In order to create a legally valid power of attorney or living will, you must be considered "legally competent."  In this context, competency refers to mental capacity, age and maturity.  In order to enter a legally binding agreement, you must have reached the age of majority established for your state.  In Nevada, the age of majority is eighteen (18).  This requirement is based on the presumption that individuals who are still immature are too inexperienced to understand or properly execute a contract or legal document.
No. 5 - A medical power of attorney can take effect when you become incapacitated
A power of attorney for health care is typically drafted so that it goes into effect once a physician has determined you are incapacitated and unable to make your own health care decisions.  Lacking capacity generally means that either you can no longer understand the nature and consequences of the health care choices that are available to you, and/or you are unable to communicate your own wishes for care, either orally, in writing, or through gestures.  In other words, if you are so ill or injured that you cannot express your health care wishes, your power of attorney or living will spring into effect immediately.  If, however, there is some question about your ability to understand your treatment choices and communicate clearly, your doctor (with the input of your health care agent or close relatives) will decide whether it is time for your health care documents to become operative.
No. 6 – A power of attorney for health care can become effective immediately
In Nevada, you can authorize your health care agent to take over your medical care immediately upon execution of the document, which is preferable since accidents can never be foreseen. In the event of something happening, there will be no need for a physician to determine whether you are incapacitated or not.  Instead, you agent will have the ability to step in and make decisions on your behalf at any time.  As long as you are competent, you will still be able to dictate your own medical care.  Regardless of when the document goes into effect, your health care agent is always required to act in your best interests and follow your health care wishes as you have expressed them.
Reno Power of Attorney
If you have questions regarding a medical power of attorney, or any other elder law issues, please contact Anderson, Dorn & Rader, Ltd., either online or by calling us at (775) 823-9455. If you are in the Reno, NV area, be sure to schedule an appointment to speak with us about a Reno power of attorney for your medical needs!
Setting up a plan for possible disability is a vital part of estate planning. As you set forth your disability wishes, you will have the opportunity to determine how your medical and financial needs will be looked after if you become mentally incapacitated. There are many benefits to creating a separate financial and medical power of attorney.
Different Agents
By keeping your powers of attorney apart, you can choose different agents for each purpose. For example if your spouse is best with your finances but would have an emotionally hard time making medical choices for you, you can name your son as your health care agent instead. Even if you name the same agent for each purpose, you can name different backup agents in the event that your first choice becomes unavailable.
Different Uses
A medical power of attorney allows your health care agent to make medical choices for you and speak with your doctors. He or she can have as much power as you desire, within the guidelines provided by state law, which allows you to limit any choices you don't want your agent to make. You can also place limits upon your financial agent. This person may handle all or some of your financial and physical assets.
There is another major difference between the two. Your medical power of attorney will most likely not be used while you are healthy and able to make your own medical decisions. It is, however, quite common to use a financial power of attorney in everyday life. Such a power of attorney may allow one spouse to easily sign for another if that other spouse is unavailable for any reason.
Privacy
If you choose to name separate agents for medical and financial purposes, using separate documents will help you to keep your medical and financial wishes private. Only the agent for each purpose will have access to your information. This is best if you intend to use a financial power of attorney during life, but don't wish to share your medical wishes while you are healthy.
Reno Power of Attorney
If you live in Reno, NV and are interested in creating a Power of Attorney, consult with the experts at Anderson, Dorn & Rader. Call (775) 823-9455 or fill out the form below.