With roughly 40 percent of U.S. adults suffering from a mental illness, it's time to remove the stigma surrounding the topic. With greater awareness, there is greater opportunity to ensure that those affected by mental illness receive the help or treatment that they need, not just now, but in the future as well. Estate planning for someone with a mental illness will give you peace of mind that your loved one will be well taken care of in any unforeseen event.
The odds that you or somebody in your family is living with a mental health condition are 2 in 5. Rather than dismiss these issues because they are uncomfortable, we recommend being proactive about these challenges so that you're prepared for whatever life brings your way. The best way to do this is with the help of an incapacity and estate planning attorney who will be able to draft a trust that covers all your bases.
Nearly 50 Million Americans Suffer from Mental Illness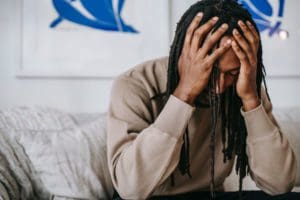 Saying that America is dealing with a mental health crisis is not an exaggeration. According to the National Alliance on Mental Illness, approximately 40 percent of US adults experience mental illness, which is an increase of 20 percent from the year 2020. Additionally, 1 in 20 who experience serious mental illness, and 17 percent of American youth experience a mental health disorder.
The mental health crisis has worsened during the coronavirus pandemic. Loneliness and isolation are fueling increases in anxiety, depression, and thoughts of suicide and self-harm, reports Mental Health America. More people are seeking mental health screening and treatment, but around 23 percent of Americans with mental illness are still not receiving the services they need.
Improvement starts with acknowledging that there is a problem. Talking to a healthcare professional about mental health struggles and treatment options leads to better outcomes. One improved outcome can be creating an estate plan that takes into account your own, or a family member's, mental health.
Your Mental Health and Your Estate Plan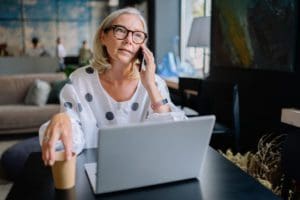 Every estate plan should be tailored to the individual's needs and their unique family dynamics. A number of estate planning documents are available to address concerns about your mental health. Chief among such concerns is the possibility that, at some point, you may be unable to manage your own affairs. To prepare for that contingency, consider having the following documents in place:
Financial power of attorney. A financial power of attorney allows you to appoint somebody else to manage your finances on your behalf. For example, they can manage your bank accounts or sign papers at a real estate closing for you. Depending on your state's law, the document can be set up so that it takes effect immediately or only upon the occurrence of a future event (e.g., you become mentally incapacitated).
Medical power of attorney. A medical power of attorney gives an individual of your choosing the legal authority to make decisions about your medical care when you no longer can. You have the discretion to limit the kinds of decisions that your chosen representative may make.
Revocable living trust. A revocable living trust contains money and property that you transfer into it, and you choose a person (the trustee) to manage it for your benefit while you are still alive. You can set up a living trust in such a way that it can be changed or revoked except when you do not have the mental ability to do so or have passed away. A living trust can also specify the distribution of the money and property when you die.
Importantly, for these documents to have legal authority, you must have mental capacity when you sign them. To ensure capacity, you may want to obtain a professional opinion from a licensed mental health provider stating that you are of sound mind and understand the meaning and effect of the documents you are signing. Alleging lack of capacity is a common basis for contesting an estate plan.
In addition, if you are entrusting somebody with power of attorney authority, and that person has their own mental health concerns, you should discuss the issue with your family as well as your estate planning lawyer.
Your Beneficiaries' Mental Health
Having beneficiaries who suffer from mental illness presents a different estate planning challenge. You must pass your legacy to them in a way that serves their best interests. Discretionary trusts and supplemental needs trusts are two ways you can look out for a mentally ill loved one even after you are gone.
Discretionary trusts. If you are concerned that a family member's mental illness will prevent them from spending their inheritance wisely, a discretionary trust is an option. With a discretionary trust, you choose a trustee who determines how to spend the money in the trust. The trustee can make sure that the money is used for the beneficiary's necessities, and the beneficiary cannot squander it. This type of trust makes sense for somebody who is not receiving, and does not plan to receive, public assistance.
Third-party special needs trust. As with a discretionary trust, a special needs trust has a trustee to make distributions for the beneficiary's benefit. But in contrast to a discretionary trust, the money and property in a special needs trust do not go directly to the beneficiary. Instead, the money is used to pay for certain supplemental needs, such as personal care, therapy, and education. As a result, the money and property in the trust does not disqualify the beneficiary from becoming eligible for or receiving needs-based government benefits.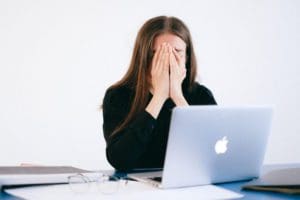 There is a significant difference between suffering from a severe mental illness, such as bipolar disorder or schizophrenia, and a more minor issue such as anxiety or depression. Some people's mental health issues can come and go over the course of their lifetime. Others' illnesses are prolonged or recurrent. In some cases, a person may be genetically predisposed to mental illness that has not yet manifested. Proper proactive estate planning can protect you and your loved ones from whatever type of mental disorder may be of concern to you.
These are some of the factors to consider when making estate planning decisions based on mental illness in your family. Every individual and every family is unique. Your estate plan should reflect what you know now and be updated to reflect changes in your life and the lives of your family members. Contact us to learn how mental health considerations can fit into your estate plan.
Estate planning is a sensitive subject and it can be even more sensitive when the issue of mental health is involved. If you need to set up an estate plan, or revise an existing estate plan, around mental health concerns, we are here to help. Please contact our office to set up an appointment with an estate planning attorney.
https://www.nami.org/Press-Media/Press-Releases/2021/For-Mental-Health-Awareness-Month-NAMI-is-Highlighting-that-You-Are-Not-Alone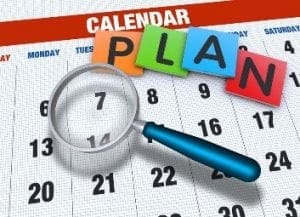 In the event of your incapacity, it's crucial that you begin estate planning to set processes and prepare documents such as a last will and testament or revocable living trust to safeguard your assets. Congress determined that due to the importance and benefits estate planning has for Americans and their families, it was necessary to bring awareness to the cause. Thus, since 2008, the third week of October has been recognized as National Estate Planning Awareness Week. While the onset of COVID-19 did encourage a majority of us to begin thinking about the future, many American families are still severely lacking an effective estate plan with just one-third of adults in the U.S. having documented wills or trusts. If you assume that estate planning isn't for you because you haven't acquired mass wealth or several large assets, you'd be mistaken. 
The Importance of Having an Estate Plan
Estate planning is simply a way to protect your assets and your loved ones by creating legally valid documents that address a variety of concerns. These concerns often include ensuring that your money and property are protected, plans are in place in the event you become ill, and your assets are managed according to your wishes. 
Beginning the Estate Planning Process
To begin the estate planning process, several considerations need to be made. Some of the things that will require your attention are whether or not you have a will or trust, your plans for powers of attorney, insurance coverage, and your existing accounts. Below, we will discuss these considerations more in-depth:
Last Will and Testament and Revocable Living Trusts - Do you have a

last will and testament or a revocable living trust

? Without these documents, the state takes over the task of distributing your assets, which may not reflect your wishes. Rather than choosing who will inherit what from your property, someone will be appointed by the court, instead of a trusted person of your choosing, who will be in charge of handling your affairs. This may involve caring for any children or pets, etc. Directly laying out your desired actions in a will or trust ensures your loved ones are well taken care of in the event of your passing or incapacitation.

Powers of Attorney - In the event that you become incapable of handling your own affairs, you may require powers of attorney to handle things like managing your finances or making medical decisions for you. A

financial power of attorney

designates an individual to make financial and property decisions on your behalf. This may include opening a new bank account, signing a deed, or getting your mail. A

medical power of attorney

designates a person you trust to make medical decisions for you when you are unable to speak for yourself.

Advance Healthcare Directive - An

advance healthcare directive

, also called a living will, should be set up to memorialize your wishes concerning your end-of-life care. This document specifies the actions that you would like taken regarding your health if you become unable to make those decisions for yourself. 

Insurance - If you have

insurance

coverage, it's important for your family to have the information needed to file medical claims in the case that you become incapacitated. This is also a good time to assess your level of insurance coverage and make necessary changes to your policy. 

Existing Accounts - Managing your accounts and property while you are unable to is a top priority in estate planning. To properly do so, you should compile a list of all your existing accounts and only share this information only with trusted family members or other loved ones. This list should include at least the following information:

bank and investment accounts 

titles to vehicles and homes

credit card accounts or loans

digital accounts and passwords

Social Security card, passport, and birth certificate 

List Professionals You Work With - Lastly, it's crucial that you also create a

list of legal, financial, and medical professionals

who have and continue to perform services for you. The list should include their contact information and

HIPAA authorizations

should be put in place with medical professionals to ensure that your loved ones can obtain needed information.
Encourage Your Loved Ones to Begin Estate Planning
National Estate Planning Awareness Week is a great opportunity to get your own estate plan in place, but be sure to also reach out to your loved ones to ensure their future estate plans as well. Estate planning is often a difficult topic to broach because it brings the unpleasant topics of aging and death to the forefront of our minds. Here are a few tips to help you start the conversation:
Be sensitive to your loved ones' feelings.

The topics that need to be addressed when discussing legacy or estate planning can be overwhelming, scary, and difficult to talk about. It's important to confront loved ones about their estate plans with compassion and ease. Consider their feelings during this time and use soft language to get your point across. Estate planning is important, so focus on the positive aspects of setting up a will or trust such as the protection it will provide their loved ones when they're no longer here. 

Involve others in the conversation.

When it comes time to bring up a loved one's estate plans, it's best to have multiple people who love and care about the person be present. This can help prevent any misinformation from spreading and ensures no single person has sole control over the decisions made. Remember to emphasize the importance of a will or trust and how they work to see that your wishes are followed through.  

Consult an estate planning attorney.

Your family's financial future is dependent upon proper planning with a knowledgeable estate attorney. With purposeful planning, you can safeguard your wealth and legacy so that it may be passed on to future generations.
Contact Anderson, Dorn & Rader, LTD. Estate Planning Attorneys
Our estate planning and trust company in Reno, NV has been serving families and businesses throughout northern Nevada for over 25 years. As experienced estate attorneys, we are dedicated to providing you with the most current estate planning information and strategies to ensure your legacy for future generations. We're able to prepare last will and testaments, revocable trusts, healthcare directives, and act as power of attorney in the case of your incapacitation. Contact us today to learn more about estate planning or sign up for one of our estate planning workshops.  
 Attend Our ESTATE PLANNING Workshops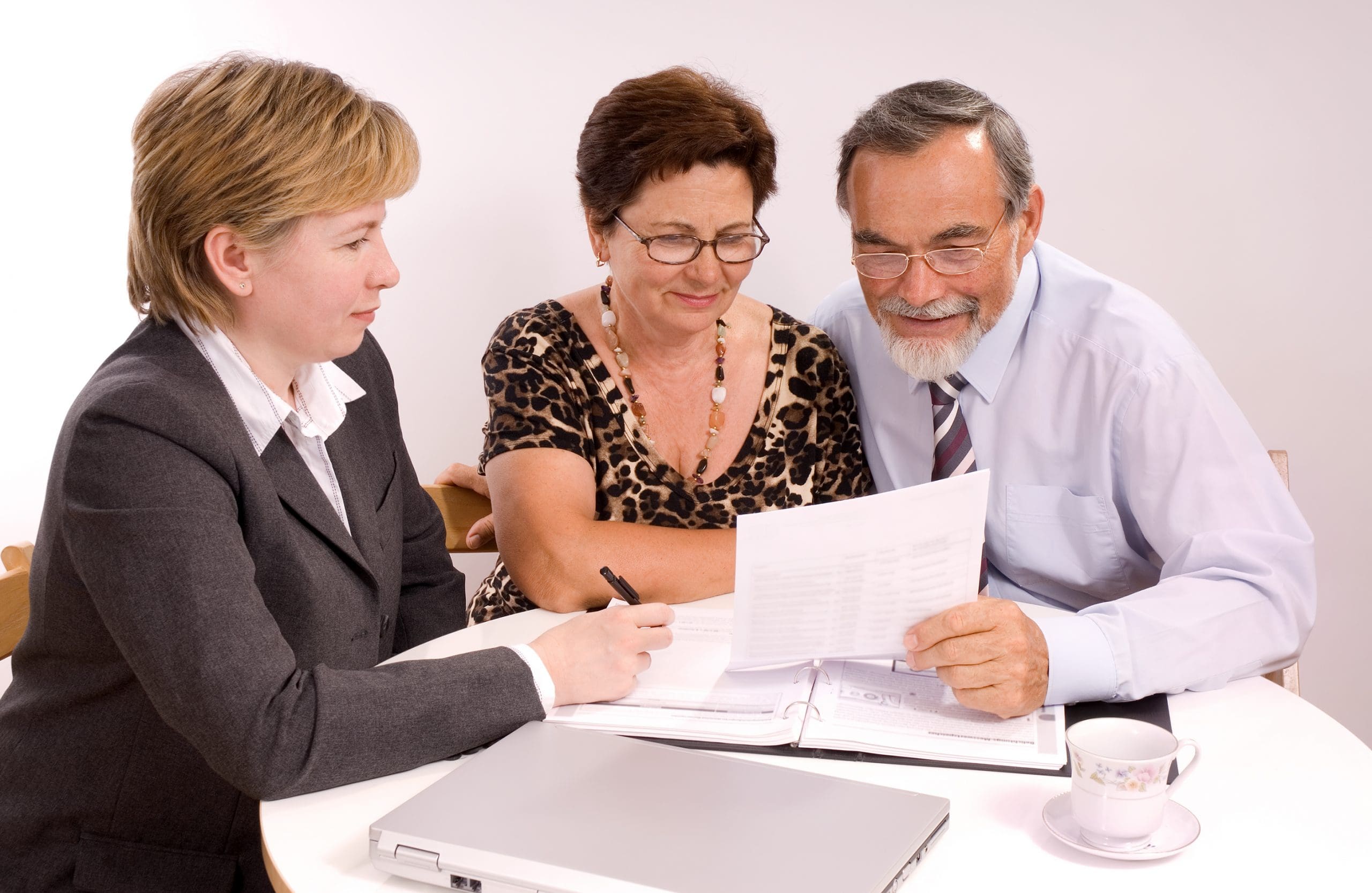 A power of attorney(POA) is a legal document that gives someone you have chosen the authority to act on your behalf.  In Reno, Nevada, the person who creates the power of attorney is called the "principal."  The person you choose to act on your behalf is called the "agent," or the "attorney-in-fact."  Two types of powers of attorney in Reno are most commonly used. One to handle medical needs and the other to manage financial needs. For example, you could create a power of attorney to give someone the authority to pay bills or manage your bank accounts.  The authority can become effective immediately, or only when a specific event occurs, such as incapacity.
In order to be sure that this legal document is valid and to ensure that your agent possesses the power he or she needs to perform tasks on your behalf, certain requirements must be met. In Nevada, the requirements are governed by state statute.  Generally, the law in Nevada requires as follows:
A power of attorney must be signed by the principal or, in the principal's conscious presence, by another individual directed by the principal to sign the principal's name on the power of attorney. A signature on a power of attorney is presumed to be genuine if the principal acknowledges the signature before a notary public or other individual authorized by law to take acknowledgments.
There are some specific requirements based on different circumstances.
Special Limitations Relating to Healthcare Facilities
For example, if the principal is residing in a hospital, nursing or a similar healthcare facility, at the time he or she executes the power of attorney, a certification of competency is required from a physician, psychologist or psychiatrist.  That certification must be attached to the power of attorney.
Also, if the principal either resides in, or is about to reside in such a facility, no one associated with that facility (i.e., owner, operator, employee) can be named as an agent. The only exception is if one of those people is a spouse, legal guardian or next of kin of the principal.
Does My Signature Need to Be Notarized or Witnessed?
In Nevada, a power of attorney for health care must be signed by the principal and either acknowledged before a notary public or witnessed by two adult witnesses who personally know the principal.  The witnesses cannot be a healthcare provider, an employee of the healthcare provider, or an operator or employee of the healthcare facility.  The agent named in the power of attorney cannot be a witness either.  At least one of the witnesses must be unrelated to the principal by blood, marriage or adoption and not entitled to any part of the principal's estate upon his or her death.
Reno Power of Attorney
Although there are various do-it-yourself power of attorney forms available on the internet, one-size doesn't fit all when it comes to estate planning instruments. It is best to consult with an attorney to make sure that your specific needs will be met by the document.  If you need assistance with drafting a power of attorney in Reno, contact the Anderson, Dorn & Rader office and we will be happy to help.
Many people know what a power of attorney is and why one might be needed. Or at least they think they do. Because of this, some may think that downloading a simple fill in the blank form found on the Internet will suffice. As with many "do-it-yourself" legal forms, the dangers of using one without first seeking legal advice can be many.
A property power of attorney, or POA, is a very serious and powerful legal document. Giving someone a POA may authorize the individual to handle your legal affairs. Most POAs that are found on the Internet are boilerplate documents that give the agent (person to whom you are giving authority) broad control over your affairs. This means the agent may be authorized to buy, sell, trade, convey or gift away your assets. He or she may be able to sign checks, withdraw money, transfer money or make important legal decisions on your behalf. Worse yet, some may not understand that a property POA will NOT include the power to make medical decisions on your behalf.
While the basic purpose of a POA may be easy enough to understand, many may not realize that there are different types of POAs used for different purposes. Furthermore, the language used in a POA will determine how much power or authority you grant the agent and which will determine how long the power will be granted. Talk to a qualified estate planning attorney about what your goals are and how to best accomplish them through a power of attorney.
A power of attorney, or POA, can be a helpful estate planning tool if used properly.  Understanding what the purpose of a POA is, as well as the limitations, will be important for you and your designated agent.  Following are some POA basics that can help with this discussion with your agent.
POAs are governed by state laws as are many other estate planning issues.  Do not confuse a property POA with a living will, healthcare power of attorney or advanced directive. Although these estate planning tools are similar in nature to a property POA, they are created for the express purpose of giving your agent or healthcare provider the authority to make healthcare decisions for you in the event you cannot do so.
A POA can be designed to terminate upon your incapacity.  If you want your agent to have authority that survives your incapacity, you must create a durable POA.  Most states have very specific guidelines for what creates a durable POA.  A springing POA authorizes your agent to act in your behalf only upon your incapacity.  Specific language will need to be carefully included.  You can grant broad powers to your agent under your POA.  A qualified estate planning attorney can assist you in considering all the variations available to you before executing a POA.
Have you considered who would manage your financial afffairs if you became incapacitated?  Married couples are sometimes under the impression that their spouse will automatically be given access to all the assets.  This may not be the case.  Assets that are titled jointly may be easily accessed but that is not always the case.  Take for instance real property that is jointly titled.  If the well spouse desired to refinance, obtain a secured loan or sell real property that is jointly owned a legal representative would have to be appointed to sign in behalf of the incapacitated spouse.  A power of attorney may not adequately authorize an agent to handle these transactions.  Then there is the issue of a retirement account or pension benefits solely in the name of an incapacitated spouse.  In these cases, the well spouse, child or parent woul likely need to seek a court's permission to access your assets taking a significant amount of time and money.
Often, when someone becomes incapacitated, assets that are needed by loved ones to maintain the household or pay bills are inaccessible when most needed.  Even worse, a dispute can arise as to who should manage the assets which can prolong the process of obtaining a court order.
There are, however, a variety of estate planning tools that can be used to avoid the need for court intervention.  Executing a comprehensive durable power of attorney or creating a revocable trust may also be viable options.  With just a small amount of pre-planning on your part you can avoid a lengthy and costly court process in the event of your incapacity.
A Power of Attorney (POA) is a document that allows you to give authority to someone you trust to act on your behalf. This document is frequently seen in real estate dealings and brokerage accounts, but they also play a big part in your estate plan.
The Importance of a POA
If you were to become disabled, you'd want to have someone who could speak on your behalf with regard to medical treatments and someone who could take over your financial affairs. A Healthcare POA can handle the medical issues and a Property POA can see to it that your finances are in order.
A Power of Attorney only works for you if it's "durable." A durable POA means that these documents are not automatically revoked in the event you become mentally disabled.
To make a POA durable, you have to properly state that intention in the document itself. The statutes in Nevada recommend the language that should go into the document.
Reno Power of Attorney
To learn more about a Powers of Attorney or you need help setting one up, get in touch with the experts at Anderson, Dorn & Rader.