One of the most crucial decisions within your life plan is determining who will manage the estate when you aren't around anymore, or are no longer fit to do so. This individual is called the successor trustee.
A large amount of responsibility comes with being nominated as a successor trustee. Because of the complicated procedures, time they'll need to dedicate, and risks that the trustee will assume, many people consider hiring a professional fiduciary (like an estate planner) to be their trustee.
When hiring a professional to carry out the duties of trustee, you'll first need to ensure that a terms of engagement document is signed by both parties to lay out the relationship between parties. This should be a separate document from the one that identified their duties as your estate planner. You'll also want to look for the following qualifications (and potential red flags) when deciding whether to carry out the relationship.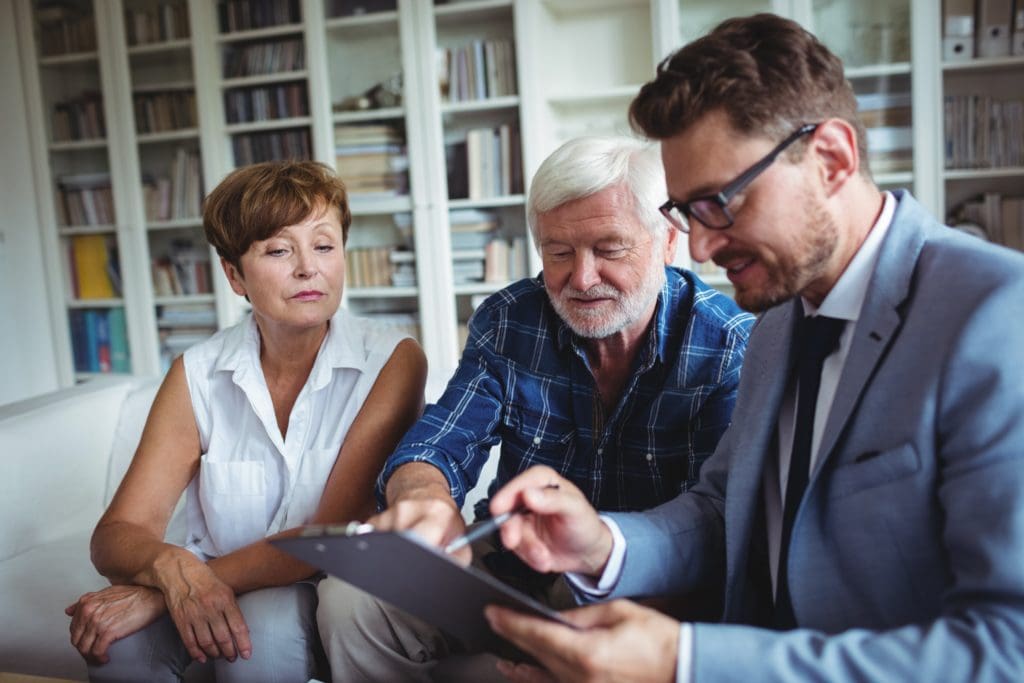 Are Their Resources Adequate?
Even if a professional fiduciary is able to draft a thorough terms of engagement document, that doesn't necessarily mean that they have all the resources to properly administer your trust. Don't be afraid to ask questions. You need to make sure that the professional fiduciary takes the trustee role seriously, and that they are well-equipped to take on the job. The below functions should be well within the wheelhouse of a satisfactory candidate for a professional trustee:
Accounting:

Detailed systems to handle the accounting elements of your trust are a must in the toolkit of your professional trustee. And this goes without saying, but they need to store your trust funds in a separate bank account from the one they conduct business out of. A system should be present to keep individual records of income and principal, capital transactions, disbursements from the account, receipts, and more. Because the professional trustee's duties include informing beneficiaries on the status of the trust when you're gone, detailed accounting is essential to providing them accurate and timely information. Never should the professional fiduciary use funds from your account to pay off expenses or benefit another client of theirs.

Further Recordkeeping:

The hired fiduciary will likely encounter other recordkeeping responsibilities as your trustee. These can include handling trust-related communication with your loved ones, tax returns (even if they outsource them), and keeping a checklist of the trust's timeline to ensure that distributions are performed accurately.

Proper Staffing:

The more experience that your professional trustee's staff has with handling your estate, the better. Their office may be handling more than one trust at a time, so it's imperative that they have the resources to keep your affairs organized and accurate.
Accessibility
Even seasoned estate planners who take on the responsibility of trustee can find it difficult to fit your estate management into their schedule. The professional that you hire should be responsive and accessible. This is especially the case when the trust requires critical decisions related to distributions, beneficiary health, maintenance, education, and support. After you are gone, your beneficiaries will also be in constant contact with your hired fiduciary, and even more so when distributions are made on a reoccurring basis.
For instance, one of your beneficiaries may request an early distribution to cover the expenses of a medical procedure. Or perhaps the period to take advantage of government benefits is drawing to a close on a distribution amount. Will your professional trustee pick up the phone or quickly respond to an email in these instances? Proper communication is paramount to deal with the intricacies of your family's lives, and your hired trustee must be passionate about providing them service when needed.
What is the Trustee's Succession Plan?
No one can work forever, and even your hired trustee must retire at some point. Do they have a plan in place to transfer their responsibilities to another individual or firm? The terms in your trust should outline who will become your successor trustee, but in the case that your trust puts the power of designating the successor in the hands of the trustee, you'll want to ask your professional fiduciary who will fill their place if something happens to them.
Will the Nominated Fiduciary Work Alongside Your Beneficiaries' Advocates?
Some instances will require your professional trustee to communicate with the caregivers of your beneficiaries. This could be due to the beneficiaries being minors, or perhaps because they are disabled.
In the case that a beneficiary is not able to manage the assets they're gifted in the trust, it's vital that your professional trustee can communicate with caregivers to understand their needs and translate them into actionable estate management duties.
Northern Nevada Trust Attorneys
After applying these suggestions when considering a third party trustee, notify them of your decision to nominate them. Even though they won't assume trustee duties until you are unfit or no longer around, being proactive benefits the planning of your affairs.
Your nominated professional trustee does not necessarily have to accept the position. But by finding out if they'd like to take on the responsibilities sooner than later, you'll have ample time to make an educated decision if you need to select another individual.
If you have any questions about selecting a professional estate planner to be your trustee, the knowledgeable attorneys at Anderson, Dorn & Rader can help. We offer Trustee Services to help guide you in the process of choosing an adequate trustee to carry out your wishes and preserve your family's wealth.
Schedule a FREE consultation to discover the benefits of choosing Anderson, Dorn & Rader as your professional corporate trustee. We look forward to serving your needs with a high level of professionalism, experience, and dignity to match the values of your family.