Recognizing National Mentoring Month: This January, consider these ways to become an estate planning mentor.
If you have children or young loved ones you hold close, you can make a large impact on their development by sharing knowledge to help them succeed in life. January is National Mentoring Month, and there's no better time to help mentees form goals that will put them ahead of the curve.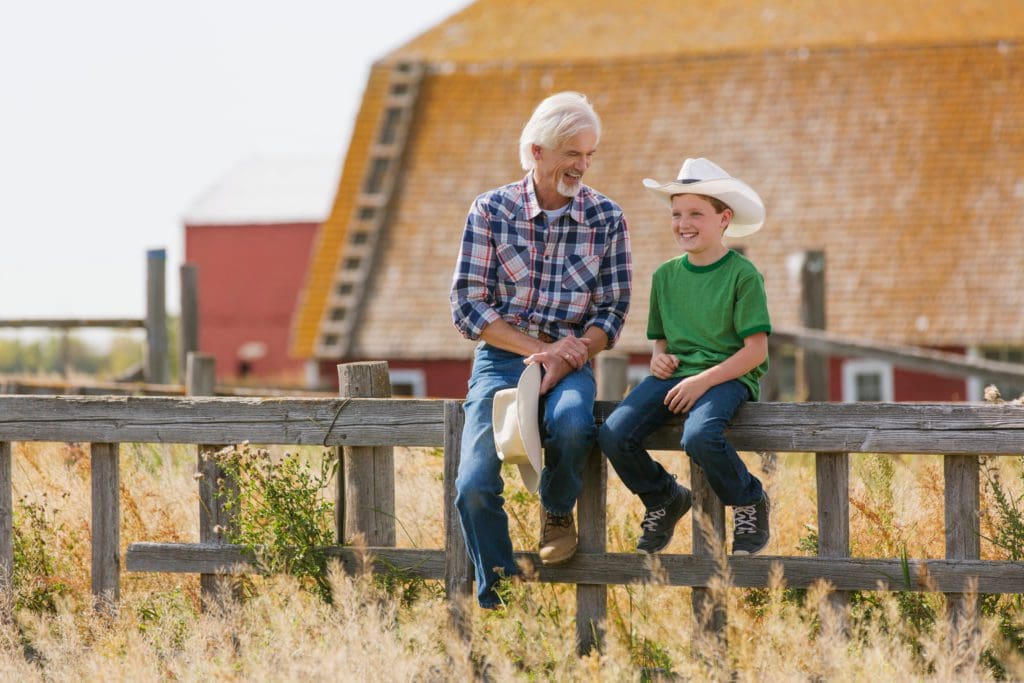 Usually when estate planning is mentioned, we default to the notion that it only relates to a person passing, or when someone is preparing to transfer assets to loved ones. While these scenarios are definitely part of estate planning, it also involves the development of good habits throughout your whole adult life. This is where mentoring comes in. Teaching your children and other young family members the value of financial and estate planning now can help them in the long run. Here are some ways you can implement teachings and set them up for success:
1. Assist your mentee in reaching their goals by giving small gifts over time.
Start by teaching them the importance of setting goals and how to set them for themselves. For instance, if they want to start a business or pay for college in the future, help them set up a savings or investment account and incentivize regular deposits by matching a portion of their contributions. If they want to give to a charitable cause, match their donations to encourage them. By helping them achieve their goals through their own efforts, they will learn valuable lessons and benefit from the experience. Share your own experiences and lessons learned when pursuing similar goals to further aid in their success.
2. Prepare your mentee to inherit a specific item by educating them about it.
For example, if you plan to pass on a family cabin to your children, give them information on how to maintain it and create a schedule for taking care of it. Share your knowledge and experience you gained caring for it growing up. If you and your siblings were responsible for the cabin growing up, teach them the best ways you found to work together as a team to care for the property. Along with providing practical information, share personal stories and memories about your own experiences at the cabin to communicate its importance and why you want them to have similar positive experiences once it's passed down to the next generation.
3. Pass on valuable skills to your mentee that you have acquired and consider important.
Share the lessons you learned from your parents about saving money or contributing to good causes. If you have developed money management skills that have helped you build a significant estate and benefit your family and others, invest time in teaching those skills to your mentee. Similarly, if you have found effective ways to evaluate the credibility of charities and make responsible donations, share that knowledge with your mentee so they can make informed decisions. Emphasize to your mentee how these skills have positively impacted your life and the lives of others to stress their importance and the value of learning them.
Need a Professional Mentor? Contact AD&R
Mentoring in a creative way allows you to pass on more than just your assets to your loved ones. You can also share your core values, skills and experiences gained from putting them into practice. If you wish to leave a lasting legacy for your family and loved ones by creating or updating your life plan, reach out to Anderson, Dorn & Rader for help.
You're probably familiar with federal taxes, especially if you see the line item deduction on your check each pay period corresponding to 'federal income tax'. Fewer people are aware of other types of taxes though, such as capital gains taxes, gift taxes, estate taxes, and perhaps the most overlooked: the generation-skipping transfer tax.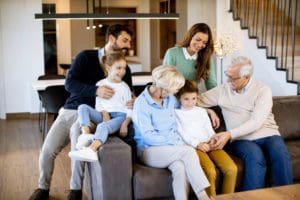 The Generation-Skipping Transfer Tax: What You Need to Know
The federal generation-skipping transfer tax (GST) comes into effect when an individual transfers property to another individual at least two generations down from them. These transfers usually involve gifts given from grandparents to grandchildren and/or their descendants. However, the GST tax can also be triggered by gifts given to unrelated individuals (not including the individual's spouse).
The GST tax is effective for gifts transferred both during the grandparents' lifetimes and after their death through an inheritance. The recipients of gifts that trigger the GST tax are commonly referred to as "skip persons".
The GST was first introduced by Congress in 1976 to eliminate the ability for wealthy people to skip over their children and transfer assets directly to grandchildren, thus avoiding inheritance taxes completely, and estate taxes for the first generation. The GST abides by the gift and estate tax exemption limits, but is a separate tax in itself that applies in correspondence and in addition to any present gift and estate taxes.
When Does the GST Tax Apply?
Typically, the GST tax comes into effect when the amount transferred to "skip persons" is greater than $12.06 million (a transferor's lifetime GST tax exemption amount allotted for 2022). The lifetime exemption amount consists of all gifts made throughout the transferor's lifetime, as well as transfers made at death in the form of wills or trusts.
For instance, if a grandparent gifts $50,000 to each of their 6 grandchildren in 2022, then $300,000 is counted against their lifetime exemption allotment of $12.06 million. If this gift amount is exceeded (both during life & death), a flat 40 percent tax is applied to the overage.
If the child of a grandparent passes away before them, there is an exception to the GST tax. In the case that assets are transferred to a grandchild whose parent has already passed away, the GST tax is not applied. This would not be considered generation skipping, since the grandchild essentially assumes the position of the parent who passed away, facilitating an adjacent generation transfer.
The GST tax also doesn't apply to medical care or tuition payments transferred directly to a designated institution. In this case, a grandparent could financially assist with a grandchild's college tuition or medical bills if they give the money directly to the college or hospital.
Things to Consider
The vast majority of us do not have to worry about the GST tax structure due to the high lifetime transfer amount of $12.06 million. Even so, it's smart to be aware of the GST tax, and that the lifetime transfer amount is set to be adjusted to $5 million (to account for inflation) in the year 2026.
Proposals to lower the exemption amount are regularly introduced to Congress. That means the GST tax lifetime amount could change at a moment's notice. Knowledge of the GST tax is vital if you or a loved one plans to transfer assets to grandchildren.
Additionally, one should keep in mind that, although married couples are essentially granted double the exemption amount, the exemption rules to the GST tax are 'use or lose it'. It does not work in the same way as the estate tax, where a spouse who passes away can have their unused amount distributed to the surviving spouse. Any unused GST tax lifetime exemption amount evaporates at the time of the first spouse's death.
Have Questions About the Generation-Skipping Transfer Tax?
This is not an exhaustive explanation of the generation-skipping transfer tax, and you will likely have questions based on your unique situation. The GST is a challenging subject, and few have the experience navigating the laws surrounding it than Anderson, Dorn, & Rader. Our team can assist with any questions if you plan to transfer a property amount sufficient to trigger the GST tax. The best outcome is one that satisfies your desire to pass wealth down to the next generation, so when you'd like to start the conversation on transferring your assets, contact Anderson, Dorn, & Rader: Reno's trusted estate-planning team.
Estate plans are more than your monetary net worth. Categories of your estate can include real estate, pets, possessions and all other property you own. Some people forget how priceless personal property, such as family heirlooms and keepsakes, can be to those you leave behind. 
It is important to work out what will happen to these valuable items after your death by creating an estate plan. 
What Is An Heirloom And Keepsake?
Heirlooms
Heirlooms have been passed down to family members for generations. These items can vary in monetary value, but the memories attached to them are copious, giving them an emotional and sentimental value that shouldn't be discarded or auctioned after your passing.
Keepsakes
Keepsakes are slightly different from heirlooms because they apply to specific items you owned during your life. These items can be anything from cutlery sets, furniture, or jewelry that you left behind for your family. While these valuable items only have been passed down once, they have nostalgia your family wouldn't want to lose.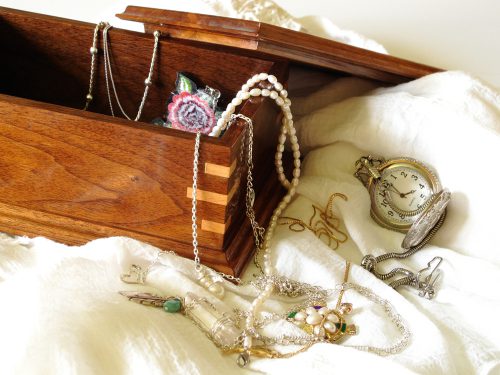 Issues You May Face When Sorting Family Heirlooms and Keepsakes
Family members can have different values associated with certain heirlooms and keepsakes. It can be crucial to talk with each family member about their feelings and expectations towards certain items in advance. This common knowledge will help your family avoid unnecessary fighting for heirlooms or keepsakes after your death. 
It is a good idea to decide if you need to have your family heirlooms or keepsakes appraised. By doing this, you provide your heirs with the necessary documentation to understand the value of each object passed down to them. Plus, you might realize you want to get some of these items insured due to their worth. Handling this before you pass will make it easier for your heirs to go through the mourning process and avoid unnecessary externalities.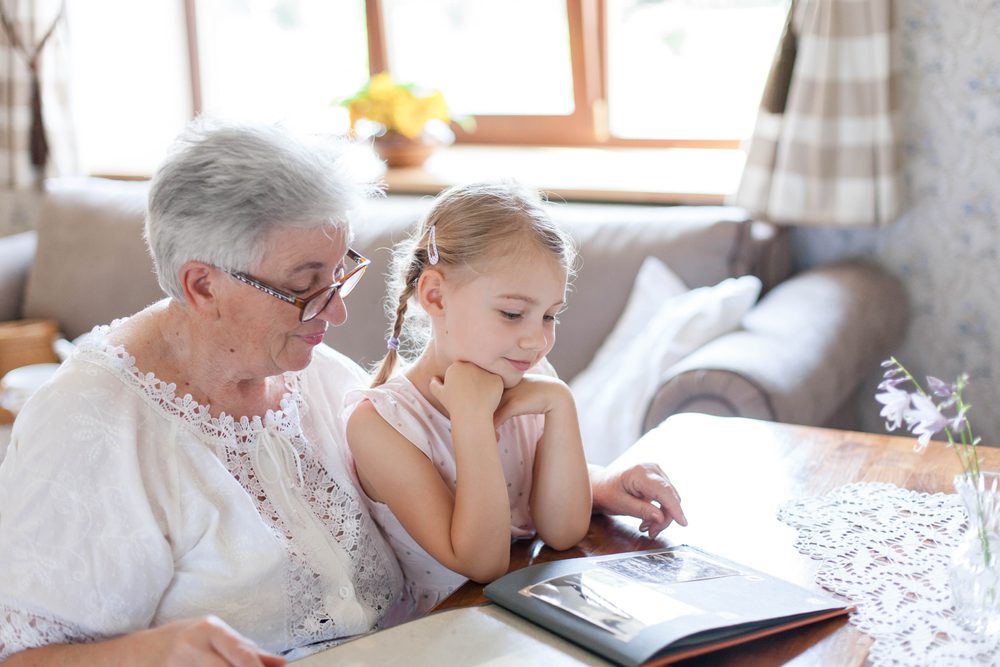 How To Distribute Family Heirlooms and Keepsakes
There is no proper way to distribute these valuable and irreplaceable items after your death. Of course, these valuables could end up lost or undervalued if they end up in the wrong hands when there is no plan in place for family heirlooms and keepsakes.
Here are some ways to distribute these precious items to your heirs.
Equal Distribution 
Some people prefer to equally distribute heirlooms and keepsakes to their heirs by focusing on each items' monetary value. An estates planning attorney can offer you guidance when understanding the liquidity of each family heirloom and keepsake.
Personal Property Memorandum
It is important to note more than two of your heirs may desire the same heirloom or keepsake. You can resolve this dilemma before you pass by creating a personal property memorandum. This document is a chance for you to explicitly state your wishes and avoid any conflict that may come after your death. 
One benefit to this type of inheritance planning is that a property personal memorandum is referred to as your last will and identifies who is to receive said property. Also, you don't need to execute a new will or amend your trust if you decide to make modifications to which heirs receive these family heirlooms and keepsakes.
Gifting Family Heirlooms And Heirlooms During Your Life
You may prefer to gift special items to your heirs before passing away. Doing this could be a consideration if you find enjoyment in seeing how your family reacts to receiving their heirloom or keepsake. 
Of course, you don't want to forget the gift tax you may incur after giving any items to your heirs while alive. Furthermore, you may want to consider if you should factor them into what share of your estate your heirs receive after your death depending on their value.
Let An Estate Planning Attorney Help
Anderson Dorn and Rader's attorneys have the expertise and knowledge to help you create an estate plan that considers all your assets. Family heirlooms and keepsakes are just one piece of the puzzle. Define all your wishes for what your heirs receive with an estate plan to help avoid conflict between your heirs later on.
Many Northern Nevadans know the dangers that come along with this time of year. A 2019 statistic showed that 17% of all accidents happen during winter conditions, highlighting an increased chance for individuals to experience an accident due to extreme weather changes. Ultimately, no matter how long you've lived in the region, less sunlight, alongside rain, snow, and black ice creates challenges for anyone driving on the road. While no one ever thinks they will fall victim to an accident, knowing what to do after a fender bender is crucial to ensuring a headache-free experience.

What To Do After A Car Accident
Following these guidelines can help you document the incident calmly and efficiently.
First, check that you and all passengers in your vehicle are okay. If there seem to be any injuries, call 911 right away. You can report the accident and injuries during this time to ensure the proper first responders are sent. If for any reason, you do not have access to a phone, be sure to immediately ask any stopped witnesses or civilians to call for help.
If no one is injured and you are not at risk of further danger, move all vehicles involved to a safe location. Once you are removed from further danger, exchange driver's licenses, contacts, and insurance information with every party involved.
Afterward, it is a good idea to contact your local authorities if no injuries have been previously reported. No parties involved should leave until the officer shows up so that the accident can be properly evaluated. While waiting, feel free to take pictures of damages caused to all vehicles involved. The police report will help each insurance company determine who is at fault for the accident and any other injuries that may arise in the future.
Finally, contact your insurance company as soon as possible. If you are in a safe place, you can contact your insurance company immediately after the accident. They offer guidance during this stressful time and can ensure that you don't miss any steps that would have significant consequences regarding liability.
While many people believe there is no reason to immediately report minor accidents, following these steps avoids unnecessary complications and significant penalties down the road.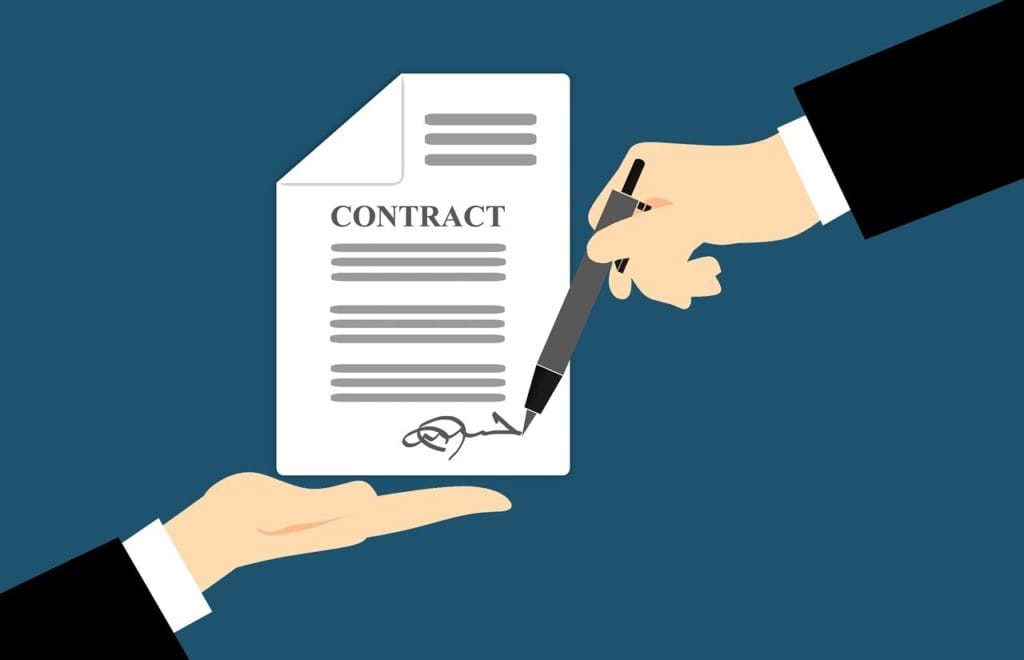 How Car Accidents Can Impact Your Estate Planning
Healthcare decision-making.
If an accident occurs making you unable to speak or communicate decisions clearly, you will need to have someone talk to medical professionals on your behalf. This should be a previously planned and trusted individual who would be deemed your medical power of attorney. This person will arrange treatment with doctors until you regain consciousness, so it's crucial you've assigned this power to someone. Your medical power of attorney will expedite medical treatment in the case of an emergency. Furthermore, your medical power of attorney should know where to obtain a copy of this documentation to help expedite treatment.
Adequate insurance coverage.
Opting for minimum coverage can be detrimental to your savings and property in the event of a serious lawsuit. You and your car must be fully covered to prevent this from happening. Plus, you should speak to your insurance broker to find out if umbrella insurance makes sense for you. Umbrella insurance is a low-cost way to gain extra liability coverage and protect yourself from damages that may exceed the limits of your car insurance. Umbrella insurance ensures you have access to a bigger pool of money in the event of a car crash lawsuit against you, protecting your savings and future prosperity.
Be Careful of Fraudulent Transfers.
After a car accident with significant property damages and medical injuries, it may feel necessary to protect your assets from excessive lawsuit demands. You may attempt to do this by transferring funds to friends and family, but be careful because this is against the law in some states. These transfers used to protect assets won't be ignored by the courts. If considered fraudulent, court judges have the full right and power to reverse transfers. This means that these assets can be obtained by the party in the event of a successful lawsuit against you even after being gifted to a friend or family member.
Revocable Trusts Do Not Protect Your Property from Lawsuits
Revocable trusts are used to protect your assets and trust from creditors and lawsuits after your death. Unfortunately, while some people believe that these trusts protect their assets during their life, this is a misconception and not their design. These trusts fail to completely protect your assets because you have complete control of all assets placed in a revocable trust. Your ability to control these trusts means a judge can order you to revoke the trust to pay creditors and lawsuit judgments.

Contact AD&R Now to Protect Your Estates
However, with the guidance of an experienced asset protection and estate planning attorney, you can use properly designed strategies to enhance protection for your assets and property. That means taking the time to sit down with an experienced attorney well before an accident occurs offers you the best chance to maximize asset protection for your estates.
SPEAK WITH AN ESTATE PLANNING ATTORNEY
Contact us today to see how AD&R can provide you with the finest legacy and wealth planning advice Northern Nevada has to offer. We help get you the proper insurance and design estate planning to help you overcome unexpected lawsuits after an accident. Give us a call today so that we can help prepare you for the perils winter might bring. 
 To date, twenty-four states have enacted or introduced model legislation referred to as the Uniform Voidable Transactions Act (Formerly Uniform Fraudulent Transfer Act). The full text is available on the website of the Uniform Law Commission at https://www.uniformlaws.org/committees/community-home?CommunityKey=64ee1ccc-a3ae-4a5e-a18f-a5ba8206bf49.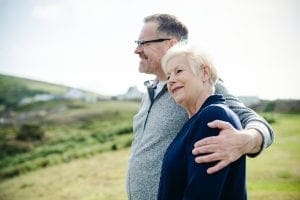 There is a more complete form of estate planning called legacy planning that you may want to consider. Your legacy plan could contain some financial elements, but you can also include some things that money cannot buy that are very valuable as well. Let's look at some of the components that could be included in your legacy plan.
Wealth Preservation
We are going to primarily focus on possibilities that have nothing to do with money, but we should discuss the value of wealth preservation for high net worth individuals. There is a federal estate tax that can seriously impact your legacy, because it carries a 40 percent maximum rate.
The reason why this tax is only relevant for people that have accumulated a significant store of wealth is because there is an estate tax exclusion or credit that is relatively high. At the time of this writing late in 2019, the exclusion is $11.4 million. We are mentioning the date because there are typically adjustments at the beginning of every year to account for inflation.
There are a number of different ways to arrange for tax efficient asset transfers if your estate is going to be subject to taxation. The ideal course of action will depend upon the circumstances, but this being stated, there is a commonly utilized type of trust that can optimize your legacy.
This vehicle is the generation-skipping trust. As the name indicates, you would name your grandchildren as the beneficiaries rather than your children. Throughout the life of your children, they would be able to benefit from assets that are contained within the trust and receive distributions from the earnings.
After their passing, your grandchildren would inherit the assets. Yes, the direct transfers would be subject to the estate tax, but one round of taxation would be avoided.
Family Heirlooms
The heirlooms that you have in your possession could simply be sold by your trustee or executor after your passing, and the proceeds could be distributed to the inheritors. This being stated, the objects that have been in your family for generations have value that exceeds mere dollars and cents.
You could inventory all of the heirlooms that you have acquired over the years and examine your inheritance list. Ultimately, you can get the right meaningful item or items into the hands of each respective family member. In fact, you can start doing this with some items while you are still alive.
Personal Memoirs
When you are devising your legacy plan, you may want to consider the inclusion of your personal memoirs. It can be rewarding and cathartic to reminisce and share your memories in writing so that your loved ones can gain a better understanding of your formative experiences.
Family History
An explanation of the family history that you remember could be contained within your memoirs, or you could choose to have a document that is strictly devoted to your lineage. Many people start to get interested in their family tree at some point in time, and you can be of great assistance if you share what you know about your family's roots.
Ethical Will
There is another document that has nothing to do with money that can be a powerful addition to your legacy plan. Ethical wills stem from the Judaic tradition, and they go back to biblical times. With an ethical will, you record your moral and spiritual values so that your loved ones will be able to gain access to valuable guidance during challenging times.
Attend a Free Webinar!
We have shared a little bit of food for thought here, and there are some other legacy planning possibilities that we will look at in a future post. This blog has a lot of information, and we go the extra mile to provide help in another way.
Our firm offers free Webinars, and there are a number of sessions being held in the near future. To get all the details, visit our Webinar schedule page.
During 2010 the estate tax was temporarily repealed. This repeal was in place due to provisions that were included in the Bush era tax cuts.
Under the laws as they existed during 2010, the estate tax would return in 2011. The amount of the federal estate tax credit or exclusion would be just $1 million. The top rate for estates in excess of $1 million was scheduled to come in at 55 percent.
In 2009 the estate tax exclusion was $3.5 million, and the top rate was 45 percent. It seemed that come 2011, we would be facing a huge tax increase.
Fortunately, in December of 2010 a new tax relief measure was passed through Congress. This measure is called the Tax Relief, Unemployment Insurance Reauthorization, and Job Creation Act of 2010.
Under terms contained within this act, the estate tax exclusion was set at $5 million for 2011 and 2012. Ongoing annual adjustments for inflation were mandated. A maximum rate of 40 percent was put into place. The law was scheduled to sunset at the end of 2012 again, but fortunately Congress made it permanent in 2013.
Incremental Increases
For 2012 the Internal Revenue Service raised the exact amount of the federal estate tax exclusion to $5.12 million to account for inflation. Another adjustment was applied in 2013, bringing the amount of the exclusion up to $5.25 million.
2013 is rapidly coming to a close, so the IRS has announced the amount of the estate tax exclusion for 2014. An additional $90,000 will be added to the existing $5.25 million exclusion. Next year the exclusion will be $5.34 million.
Exclusion Afforded to Each Taxpayer
It should be noted that this is a per person exclusion. Each individual taxpayer is entitled to an exclusion of $5.34 million. As a result, if you are married you and your spouse would have a combined exclusion amount of $10.68 million next year.
If you were to pass away next year, your spouse can take some legal steps that would still allow him or her to have a total exclusion of $10.68 million, because the estate tax exclusion is portable between spouses.
Annual Gift Tax Exclusion
In addition to the estate tax there is also a federal gift tax. The two taxes are unified. The $5.34 million exclusion that we will see next year will apply to transfers by gift during your life or by inheritance at death. Because it covers taxable gifts that you give while you're living along with the value of the assets that will be passed to your heirs after you die, the gifts you make that are in excess of the annual exemption will reduce the exemption amount at your death.
The annual gift tax exclusion is the amount you can give without filing a gift tax return or reducing your estate tax exclusion. You don't use up any of your unified lifetime exclusion unless you make a gift to a single person during a calendar year that exceeds the amount of this annual exclusion.
During 2013 the amount of this exclusion has been $14,000. Because of the fact that the Internal Revenue Service raised the lifetime unified exclusion, you may wonder if the annual gift tax exclusion was increased as well.
Unfortunately, the annual gift tax exclusion is not going to be raised for the 2014 calendar year. The $14,000 figure will remain in place next year. Remember, however, it is a per person exclusion, so you and your spouse can gift $14,000 each to your daughter and her husband, a total of $56,000 per year without filing a return or adversely affecting your lifetime exemption.

When you die without a will you are said to have died intestate. Under these circumstances the probate court must sort things out utilizing the laws of the state of Nevada.
If you are married and you have no children your spouse would inherit your property, and conversely if you had children but you weren't married your descendents would be your heirs according to intestacy rules. If you die with a spouse and children, the rules vary depending upon the number of children you have.  If you weren't married and didn't have any children your next closest relative would be in line for an inheritance.
The above is understandable, but what would happen if someone who did not have any family died intestate? A very interesting case is playing itself out in New York at the present time, and it answers the question.
In 2012 a multimillionaire former real estate developer named Roman Blum passed away at the age of 97. During his lifetime he had amassed a fortune that is valued at right around $40 million.
Though he had been advised to take action not long before he passed away Blum died without a will or a trust directing his preferences regarding the transfer of his financial assets.
Nobody has come forward claiming to be a relative, and the state has not been able to find anyone. Efforts to locate Blum's next of kin will continue, but there is a three-year rule in New York. Under their escheat rules the state will assume ownership of the assets left behind by Blum if no rightful heir can be identified within three years of his passing.
The estate tax parameters we could expect for 2013 were hazy throughout last year. At the end of 2010 a piece of legislation called the Tax Relief, Unemployment Insurance Reauthorization and Job Creation Act of 2010 was passed that implemented the rules for 2011 and 2012.
Due to provisions contained within this act the estate tax exclusion was $5 million at its base with annual adjustments for inflation.  The estate tax, the gift tax, the generation-skipping transfer tax was set at a flat rate of 35%.
This tax relief act was scheduled to sunset at the end of 2012. Under laws that existed throughout the year the maximum rate would automatically go up to 55% while the exclusion went down to $1 million upon the expiration of this measure. This tax increase was one of the perils that we would have faced had the country gone "over the cliff."
Because of the agreement that was reached around the first of the year we avoided the cliff and the estate tax parameters are largely unchanged. We still have a $5 million base exclusion adjusted for inflation. The Internal Revenue Service has announced that adjustment, making the estate tax exclusion $5.25 million in 2013.
The top rate of the federal estate tax has been raised, but the increase is not anywhere near as severe as it could have been. In 2013 the rate has gone up from 35% to 40%, and once again this applies to the gift tax and the generation-skipping transfer tax as well.
Though things could have been worse 40% of your taxable legacy is a lot of money. It is however possible to implement tax efficiency strategies that will preserve your wealth.
As Reno estate planning attorneys we have a thorough understanding of tax laws, and we urge you to contact us to arrange for a consultation if you would like to tap into some professional expertise.
We can be reached by phone at 775-823-WILL (9455), or online at www.wealth-counselors.com.