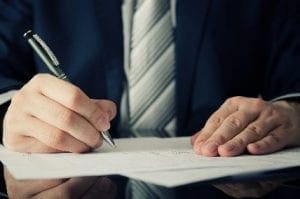 Often, the smallest things have the most sentimental value. Your grandmother's silverware or your grandfather's railroad watch could connect you to them in a special way. Your mother's ring or your father's Boyscout bugle could hold a special place in your heart. Your sports memorabilia could connect you to one of your children in a unique way. You may want those items to go to particular beneficiaries who will cherish their sentimental value as you have. There's an easy and flexible way to do that.
When your will or trust is drafted, it can include a disposition of "tangible personal property" through a list external to the document. Tangible personal property includes things you can touch, like the items listed in the paragraph above. It does not include real estate or intangible assets like bank accounts, cash, etc.
In most (if not all) states, if your will or trust references a tangible personal property list external to the will or trust, the list is valid to transfer the items detailed on that list to the beneficiary identified. The list would reference your will or trust and would provide for the disposition of the specific item of tangible personal property with a description of the item and to whom it should go. The list must be signed and dated every time you update it.
The unique thing about the tangible personal property list is that it does not need to be executed with the formalities of a will or trust. For example, the list does not need to be witnessed or notarized, even though the document referencing the list needed additional formalities. If you change your mind, you can simply update the list and sign it and date it again.
The list is an easy and flexible way to earmark items to your desired beneficiary. The flexibility can be important. Let's say that you have an athletic daughter and you were leaving all your sports memorabilia to her. Then, your grandson earns an award in a swimming event. You may want to decide to give your diving trophy to your grandson since it's a way for him to remember the special bond you share. You can simply update the list with the new disposition and sign it and date it.