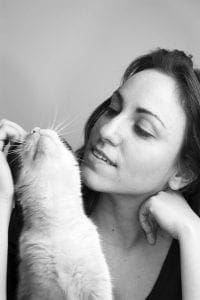 Planning for the future of your beloved family pet should be an important part of your overall estate plan.  There are several options for including the proper provisions in your estate plan, to provide for your pet's lifetime care after your death or incapacitation.  The most common options are pet trusts and pet care agreements.  However, you can also choose another simple method: wills used in pet planning.
What are my choices for pet planning?
A pet trust creates an agreement with a trustee you select to manage your pet's care and make sure your instructions are followed.  This method can be more expensive and complicated to set up, but it is legally enforceable.  More commonly, a pet provision will be placed in your living trust.  Adding provisions for your pet in your will is a possibility, but is essentially unenforceable.
Pet provisions in wills are unenforceable
Wills are very common, very useful estate planning instruments.  However, they are not very effective when it comes to planning for your pet.  This is generally because the provisions you include regarding your pet are not legally enforceable without creating a testamentary trust which would require the supervision of a court for the remainder of the pet's life.  Pets are considered, under the law, to be personal property.  Therefore, once they are distributed to the beneficiary you choose to care for them, that person has the discretion to do what they want with the pet.
In other words, you have no control over what your beneficiaries do with the property they receive.  Once the pet becomes their property, the caregiver is not legally required to keep your pet.  The same is true for any money you leave behind for the care of your pet.  Simply including provisions in your will could mean that your pet will be turned over to a pet shelter.  There are no guarantees.
Wills do not provide for immediate protection
Even if you are certain that the caregiver you have chosen will take great care of your pet, you must consider that the protection of your pet, under the will, is not immediate.  Wills must go through the probate process before the property can actually be distributed.  This would include your pet.  So, until that process is completed, the will does not provide any protection for your pet.  If you choose to use this method, be sure to discuss with your personal representative, alternative care for your pet during that interim period.
Another issue to consider is the fact that a will cannot provide protection for your pet if you simply become incapacitated.  A will only becomes effective upon your death.  So, separate arrangements must be made to provide care in the event you are unable to do so.  This is a benefit of having a pet trust or pet protection agreement in place.
Although there are some aspects of a will that may not make it the best option for pet planning, a will can still be used in combination with a pet trust or a pet provision inside a trust, to provide the best plan for the future care of your beloved pet.
If you have questions regarding pet provisions in a will, or any other pet estate planning needs, please contact Anderson, Dorn & Rader, Ltd., either online or by calling us at (775) 823-9455.
To learn more, please download our free Nevada pet trusts report here.